I finished the indigo tea towel that I knitted using two skeins of the lovely Sirdar Indigo cotton that my PRGE secret pal sent me. I took this photo after washing it. Isn't the denim color beautiful? The Cascading Leaves pattern can be found below.
My kitchen in Hoboken was all done 1940s-ish in white ceramic tile with a black tile border. The building was built around 1900, so everything (even the pilot-less stove and oven) was very old. We'd used cobalt blue paint for the bit of wall between the tile and the very high tin ceiling. So I still have cobalt blue dishes and glassware. (You'd think my secret pal knew...!)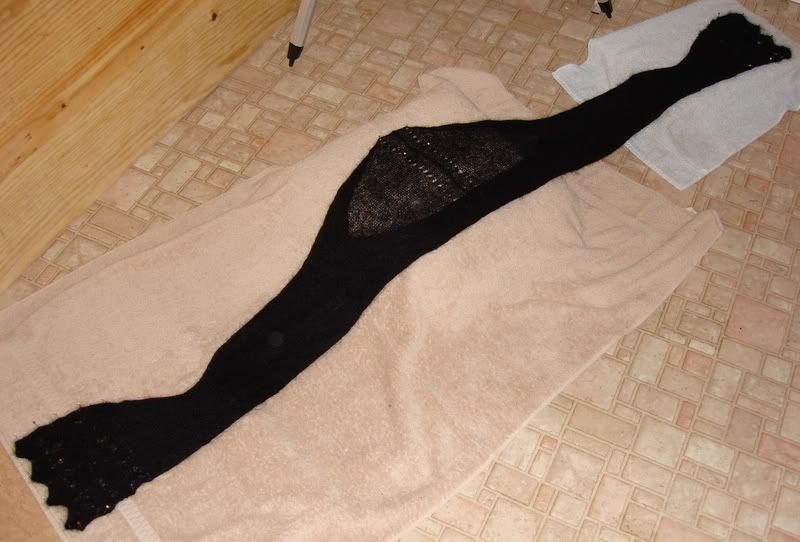 And I finally braved blocking my shrug. It looks like something knitted for an orangutang, or an alien with eight-foot long arm appendages, but it does fit. (Although admittedly I do have rather long arms.)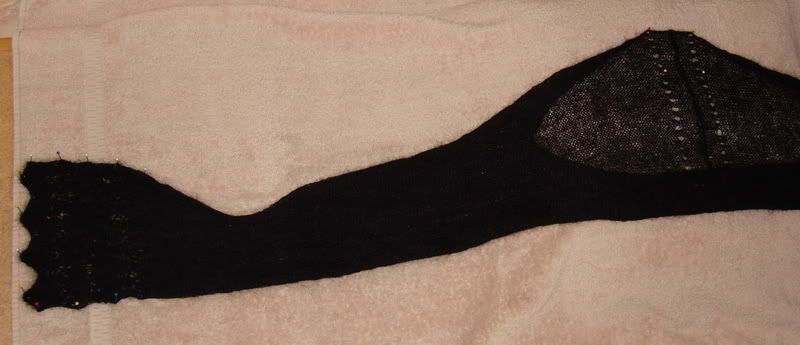 I'll get pictures of it on my actual person very soon, honest.