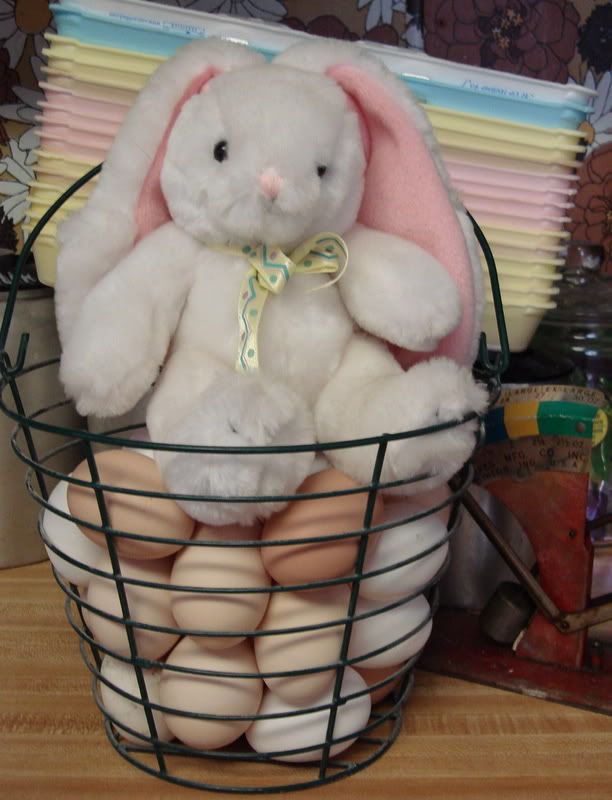 Once again, a bunny has brought us a whole batch of eggs, though I rather suspect she found them in the henhouse.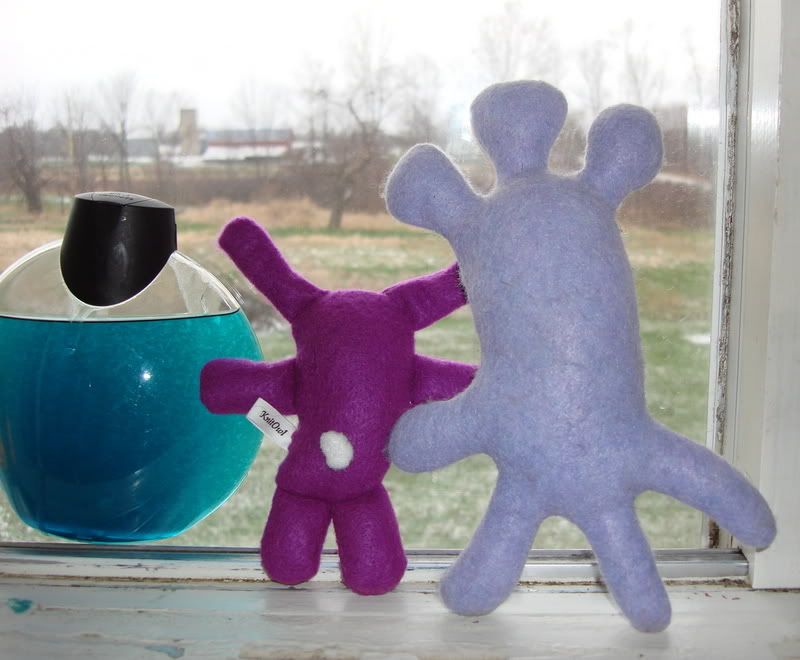 And look! Gort has a new friend.
The inimitable KnitOwl has done it again. She sent an absolutely adorable bunny to cheer me up and bring me some hugs. I caught Gort giving her a tour of her new digs.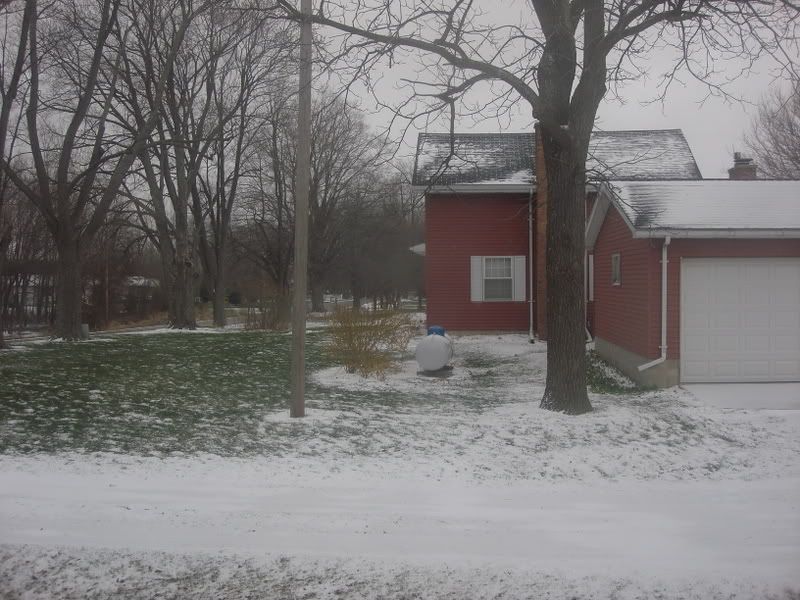 View from the living room window. It seems my spring optimism may have been a bit premature. It's been below freezing and snowing since Thursday. (Good thing I covered the strawberries back up.) Guess we're in for a white Easter.
Happy happy hippity hoppity Easter to all!