...when you wake up to these!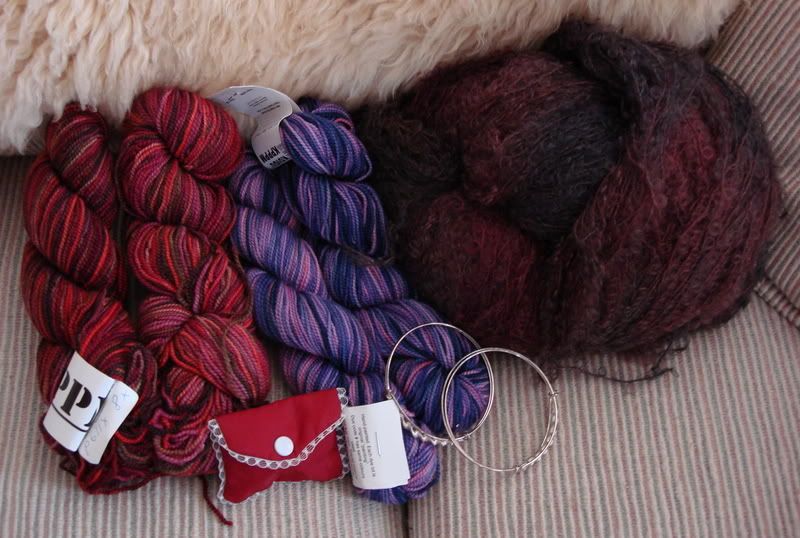 I participated in a yarn swap on Good Yarn Karma. If you've never visited this site, you should. There's yarn (and books and magazines, too)--some for swap but often just for postage or "karma" (i.e. free for sharing the good fibery love). It's such a brilliant idea. I encourage everyone to support them!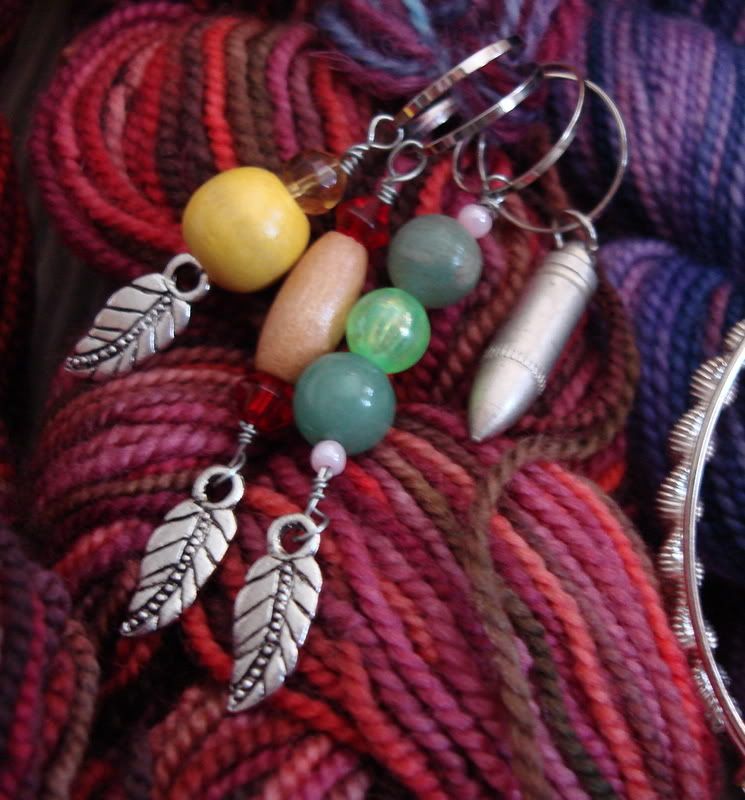 It turned out my swap partner was actually a PRGE'r. Not only did she send me the swap yarn--a humongous skein of Cherry Tree Hill Baby Loop Mohair and four skeins of Koigu KPPPM--but she included two beautiful bracelets and this cool set of stitchmarkers.
So if you feel the need to do some stash-busting, or have some yarn (or roving, or books) for which you're just no longer feeling the love, drop in on
Good Yarn Karma
. Their tagline says "Think of it like an introduction service for unloved yarn." Check it out--you'll see what I mean and feel the love. Really.
Speaking of feeling the love, I recently won a contest over at
Lyssa's blog
. And she sent me the coolest prize package! The package goes with the contest theme (it's too hard to explain, but you can see it
here
...
giggle
).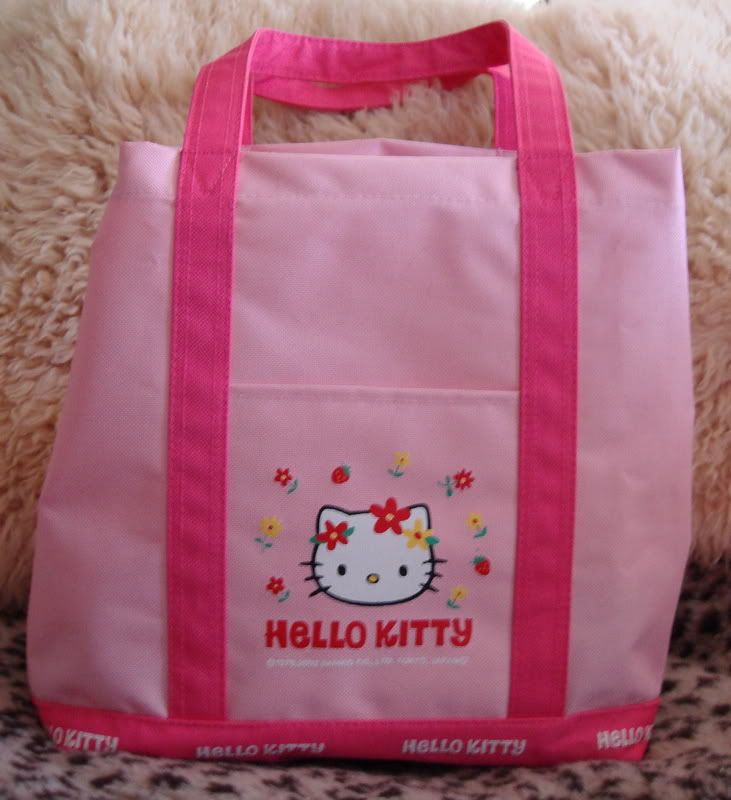 Hello, O'Kitty!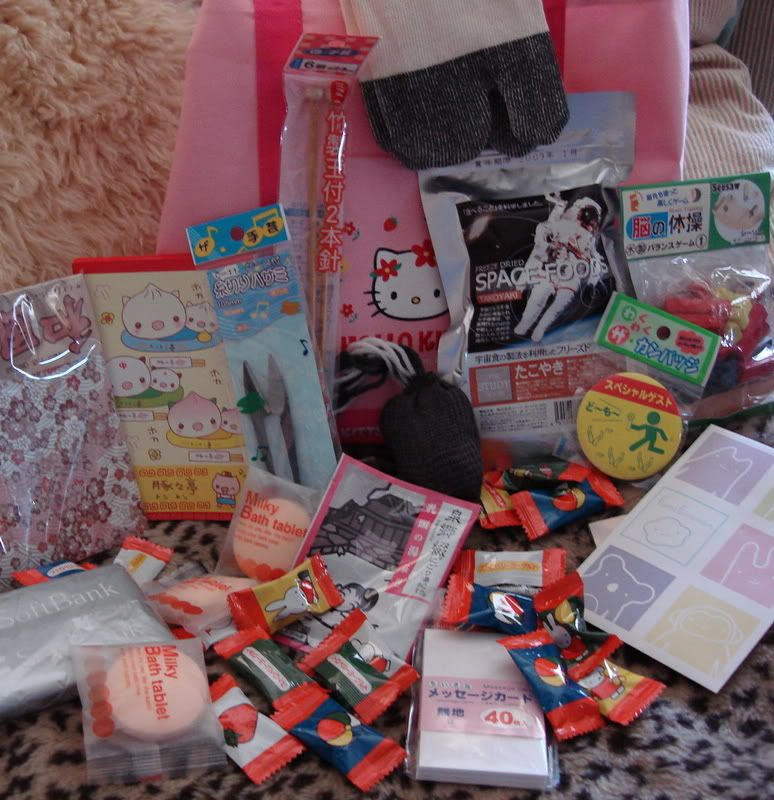 All this stuff was in the bag...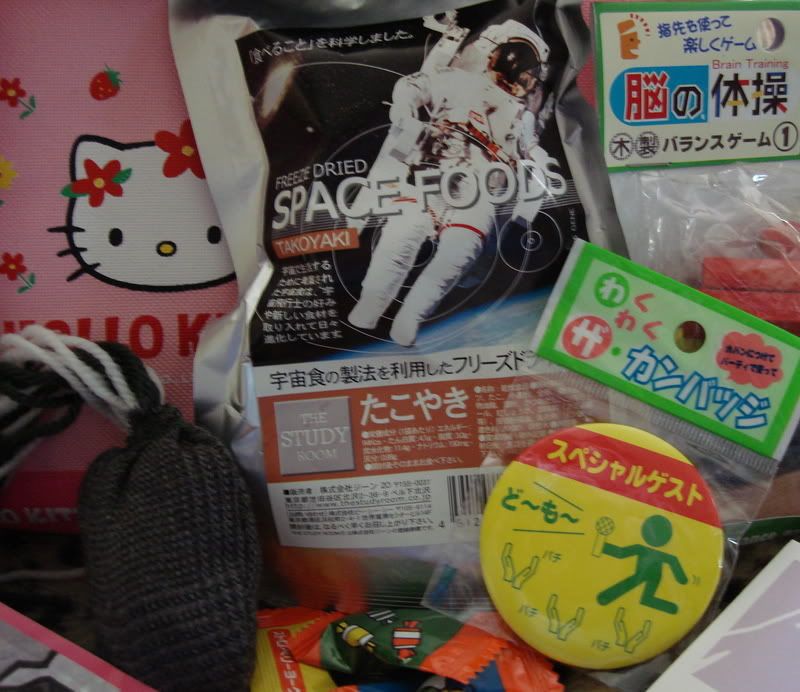 ...fantastic things like Space Food and the prize-winning karaoke button, plus a toy for the fur babies.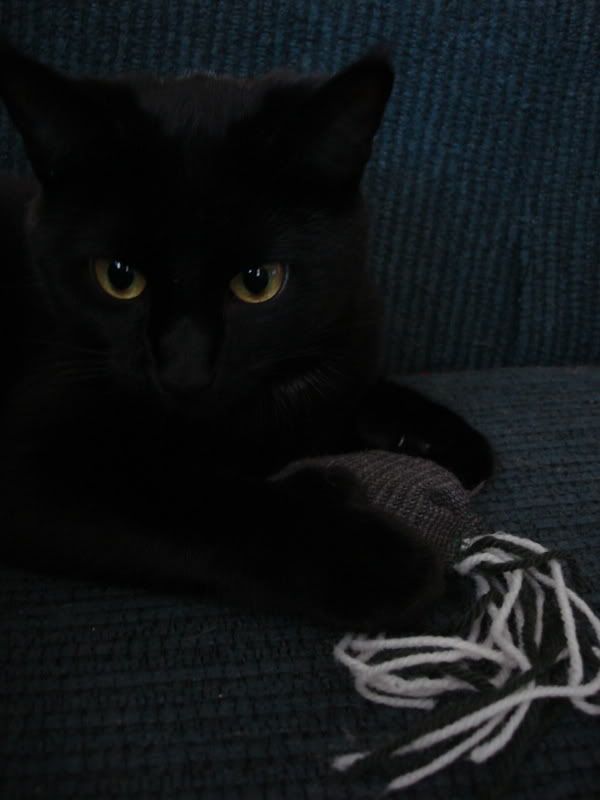 Fur-baby toy in use.
Knitting needles and notepaper and socks and origami paper and scissors...

I have a
Hello Kitty
thing to begin with, and this package just tickled me no end. It reminded me of going to Yaohan (now
Mitsuwa
), an enormous Japanese mall in Edgewater, New Jersey, near where I used to live in Hoboken. A Japanese/American friend said visiting Yaohan was like being in Tokyo.
I could spend hours in there trying to identify the mysterious items labelled only in Japanese with strange pictures on them, watching the huge aquariums of live fish, admiring all the beautifully-packaged teas, and (of course) my personal favorite, the entire aisle of wacky candy...