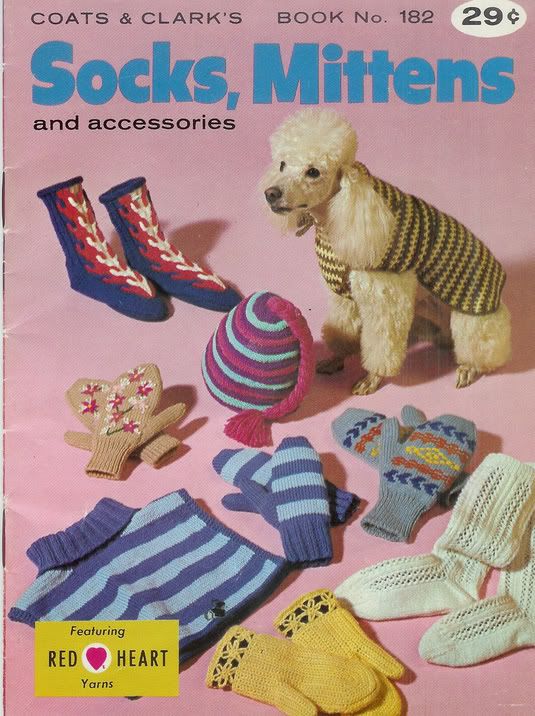 ...A hive for your 'do, and flames for your feet! Courtesy of Coats & Clark's, 1967.
In case you can't fully appreciate the lovely "Amethyst/Mid Rose/Nile Green" headpiece at center, here is another photo: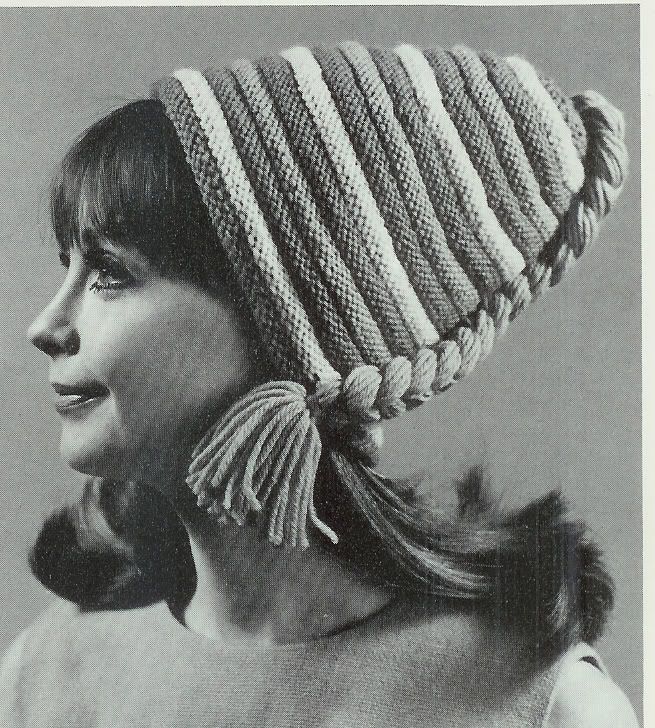 I decided the "After-Ski Socks" also merited a close-up.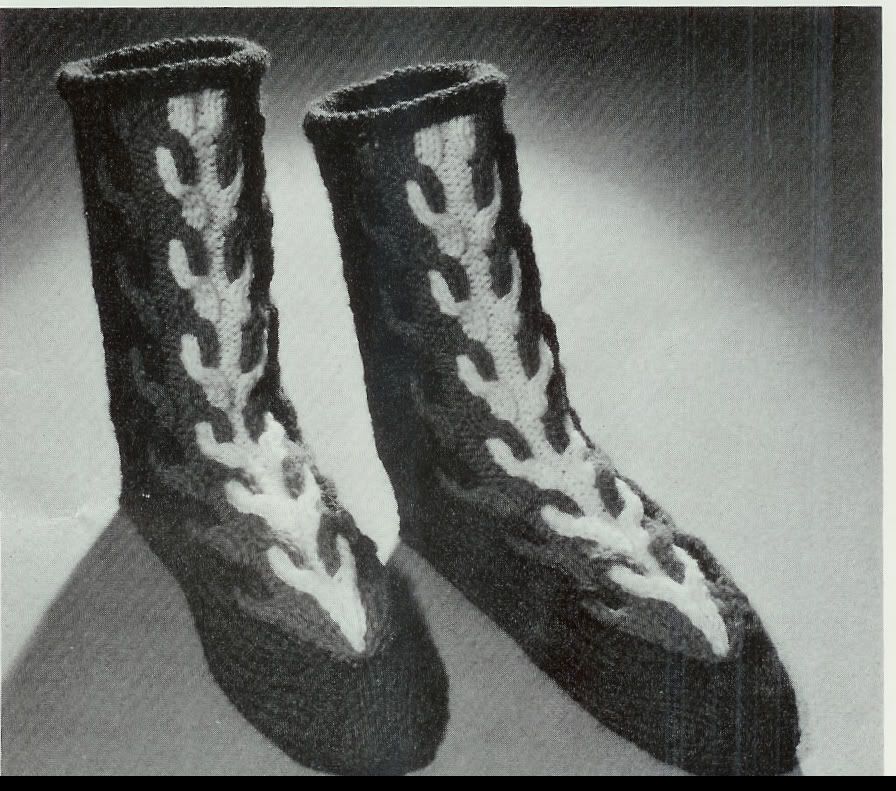 Red, white, and blue was apprently all the rage. My dear spouse spotted these and commented that they wouldn't be so bad in black, red, and orange, "Like flames."
Um, yeah, okay. Then again, this is one of the reasons I adore him. I see scary Skipper Blue, Flame, and white Apres-Ski socks, he sees cool flaming footwear.
I'm not even going to elaborate on the "Dog's Crochet Coat and Hood" (why
didn't
they show the hood, I wonder?) in "Antique Gold and Baby Yellow."
Go 1967!