Obsidian and a Kitten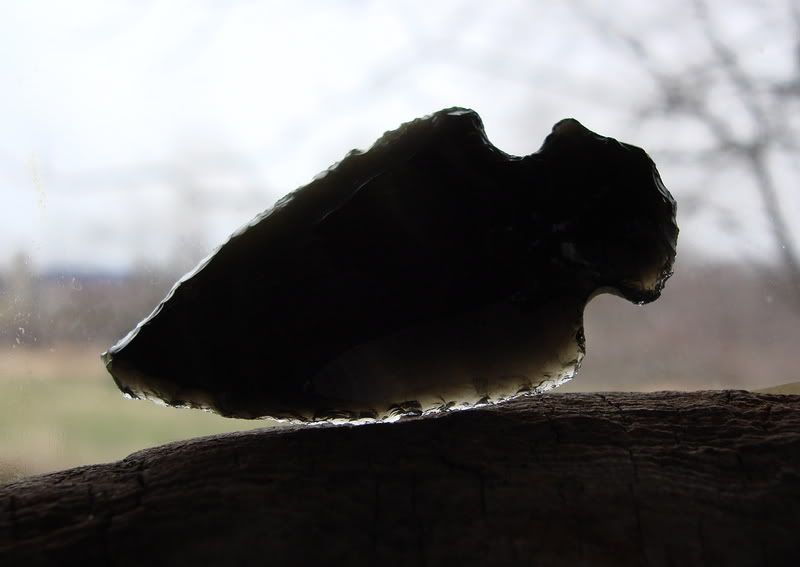 My parents recently visited the southwest, and they sent me some actual obsidian! This is an arrowhead made of obsidian from Santa Fe. Can you tell how translucent it is?

If you've ever wondered what obsidian actually is, I posted about it here.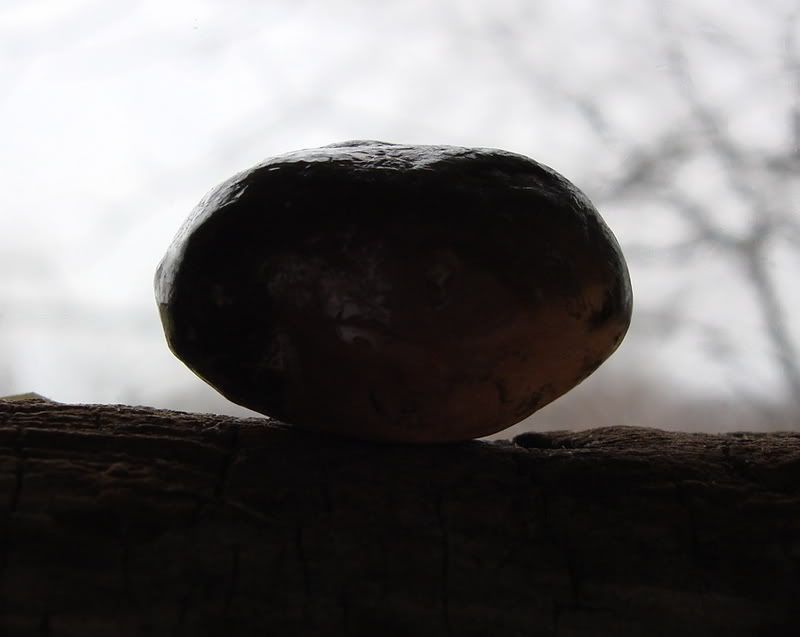 This is a nugget of obsidian from Taos. You can still see the translucence. Isn't it gorgeous? (Okay, maybe you can't tell how pretty it is in the picture, but you try taking a picture of a thimble-sized translucent stone...)

They did look for an actual obsidian kitten (to no avail), but I'm thinking that you probably can't carve kittens, cats, or much of anything more detailed than arrowheads out of nuggets of volcanic glass. But they did find this:
Isn't she amazing? Also from Taos, this lovely little cat was carved by a Zuni artist from rainbow calcite or gel silica. (If anyone knows their geology, please tell me which it might be!)

I love her little silver eyes and necklace. At first I thought she was made from different layered stones, but it's actually just one stone. I swear, rocks are so incredible.
Candy Corn, Aliens, Llama, Llama, Duck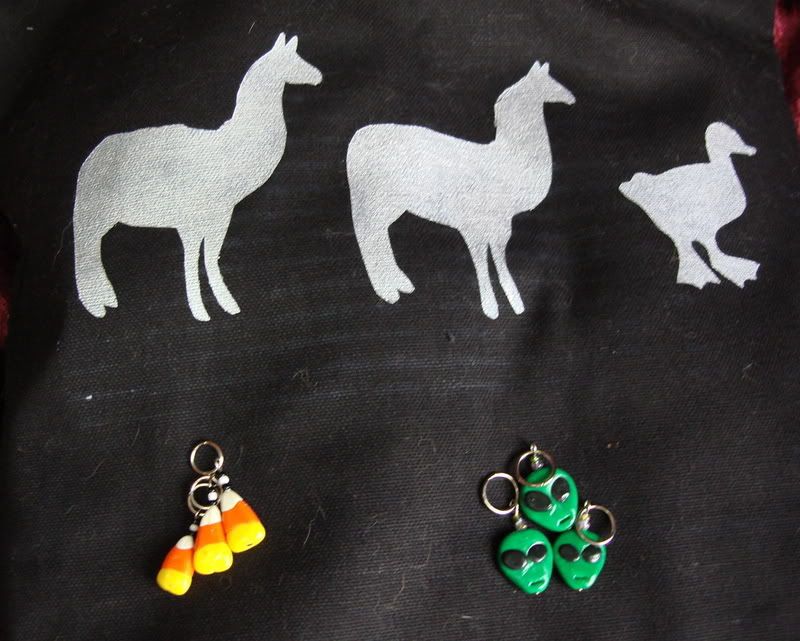 I treated my self to a special order from Mousie Masala. (Note: The cat hair is my own addition.) A lot of you probably know her as Knotty Mouse.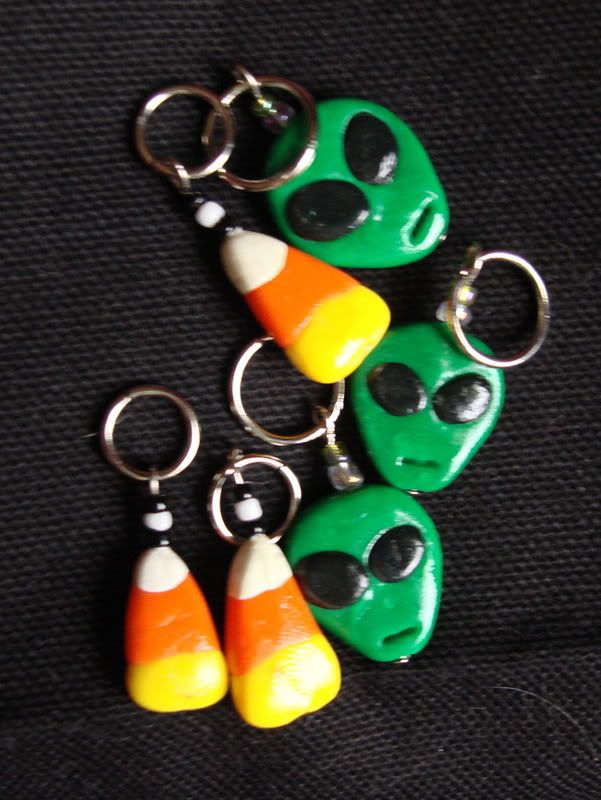 I got candy corn and alien head stitch markers--she has lots of really cool ones, beaded and jewelley ones, too.
And how could I resist the Llama-Llama-Duck bag? Mr. O'Kitten thinks it's hysterical, too. My sister-in-law, who teaches elementary school, knows all the words to the song.

Oh, you're one of the few people on the interweb who's actually never heard the Llama-Llama-Duck song? You've been deprived of a few moments of true joy.
here's a llama
there's a llama
and another little llama
fuzzy llama
funny llama
llama llama
duck
Oh, but wait, there's more. And there's the pictures that go with the song...you really should just go
see for yourself
. (But be forewarned, it will probably be stuck in your head for days, and if you have kids, they'll be singing it over, and over, and over...)