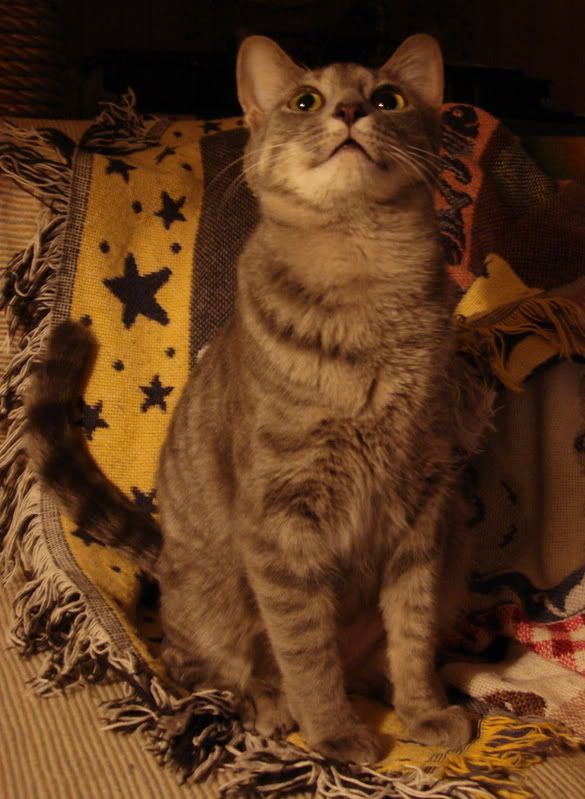 Emma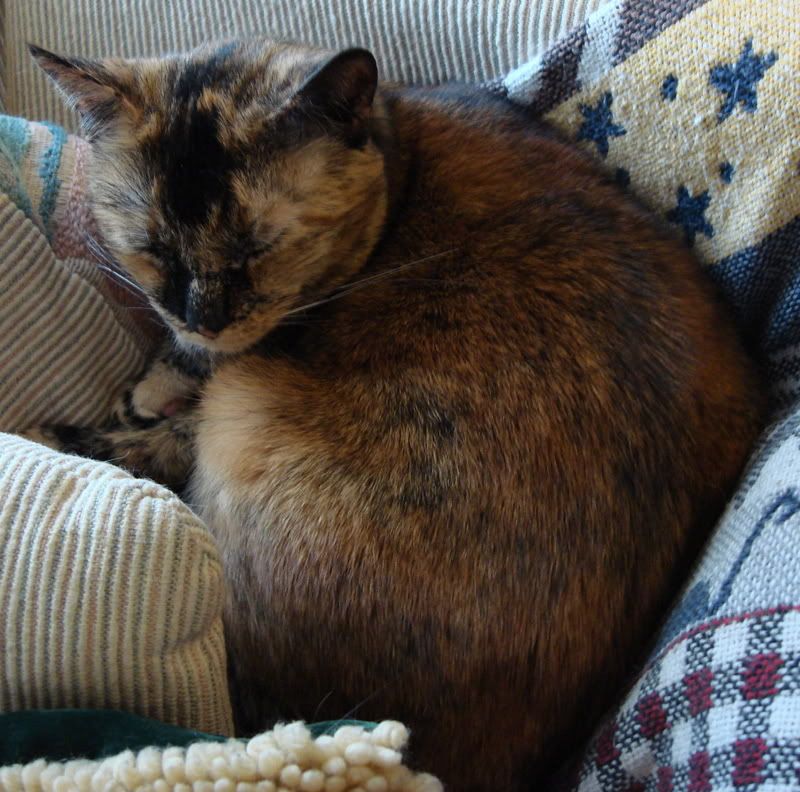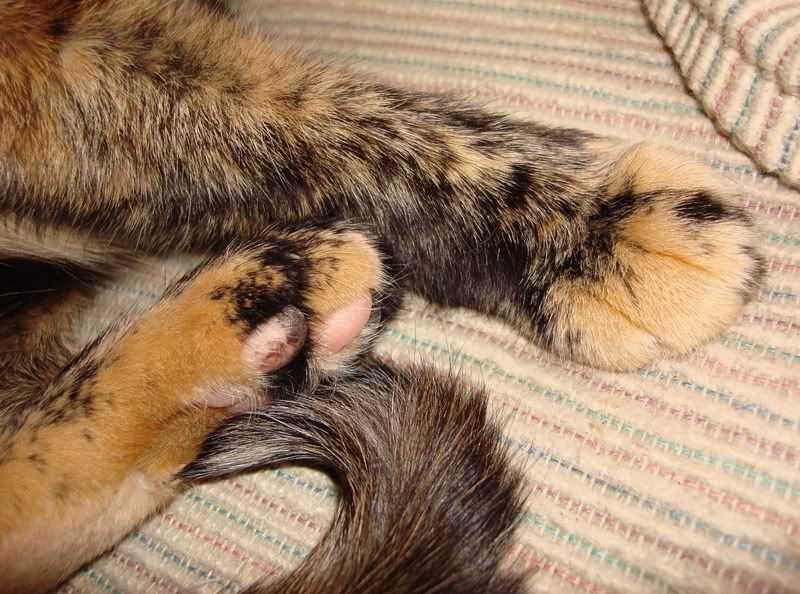 I love how even Emma's paw pads are different colors.
Morgan
Morgan is all shades of grey—except for her eyes.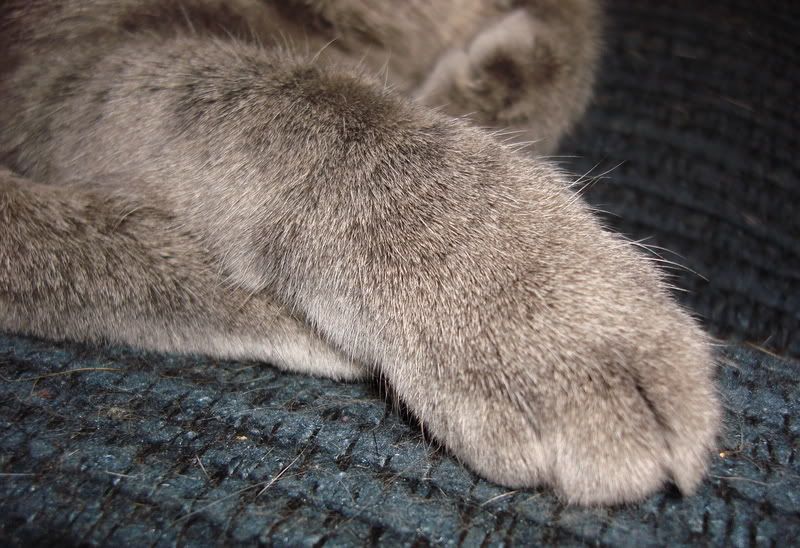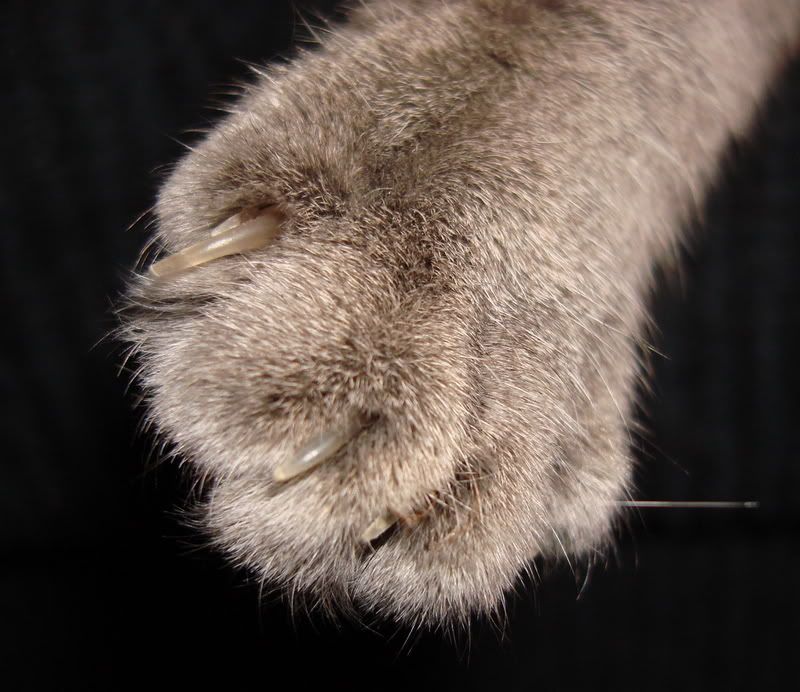 Isis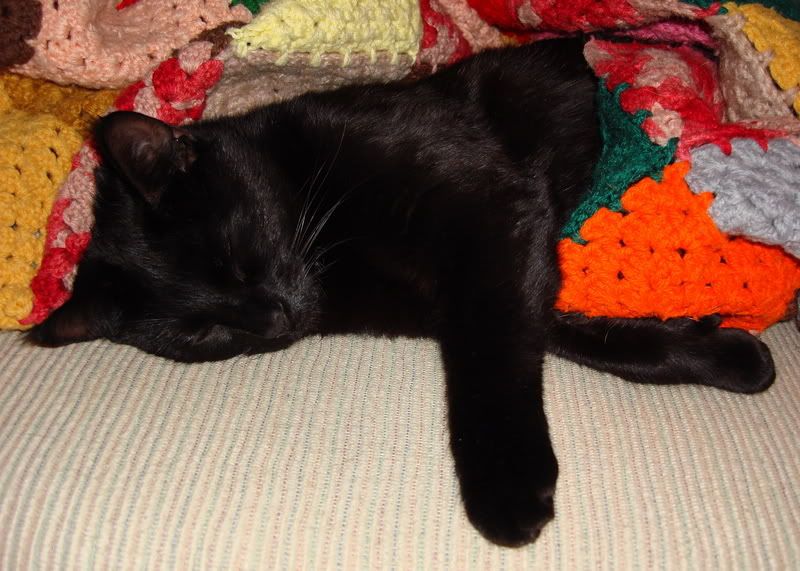 And Isis? Pretty much black all over, except for a wee white locket on her chest, and a little white heart on her belly.
Isis' hind paw (with Morgan's tail). Her hind feet have the normal number of toes.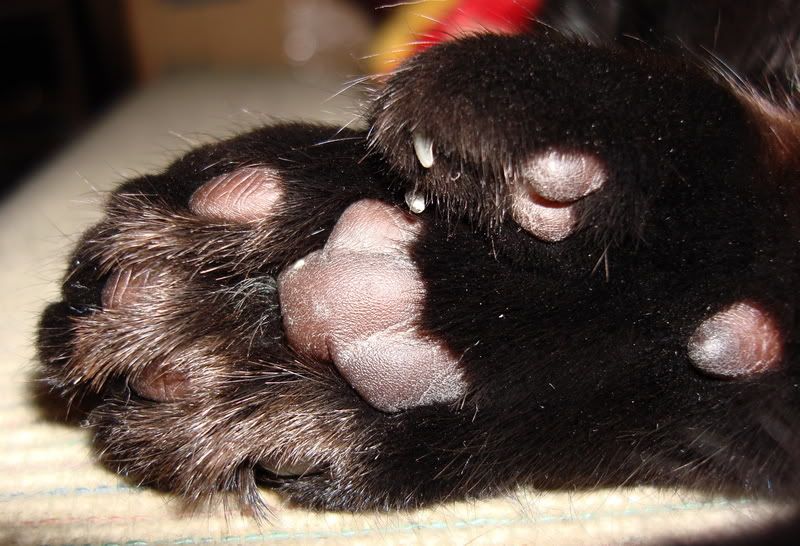 But her front paws are crazy!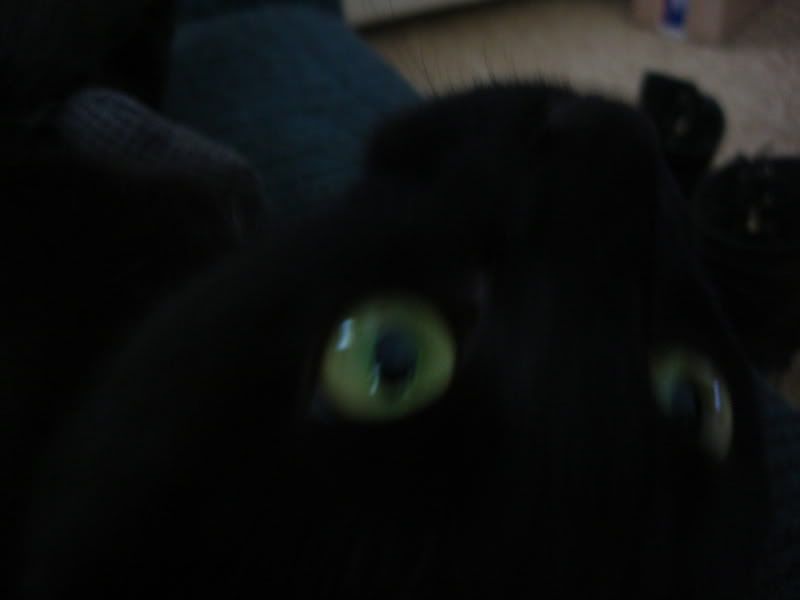 She's pretty kooky, too.