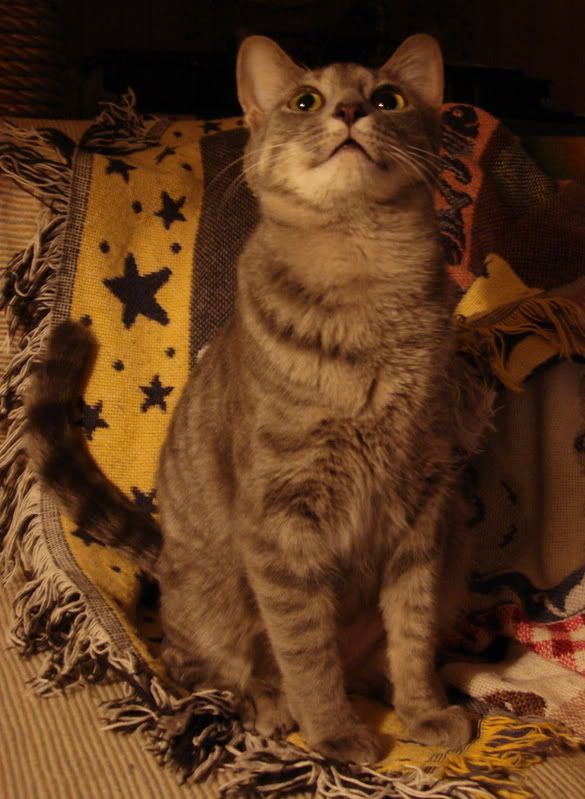 Rambo, Retired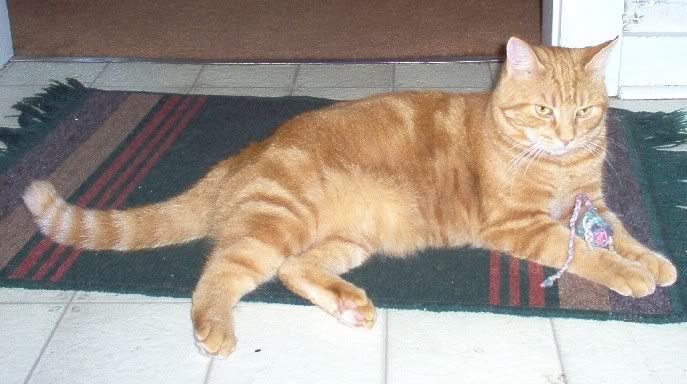 This is Rambo. He lives next door with my parents.
We always had cats when I was growing up, but my parents didn't have a cat for many years, not until Rambo. Originally, they got him to be a barn cat. He's a very good mouser.

Two summers ago, my mom brought him home from a yard sale. He'd been in a box marked "Free Kittens." She named him Rambo to bolster his courage and ensure that he'd be a good hunter.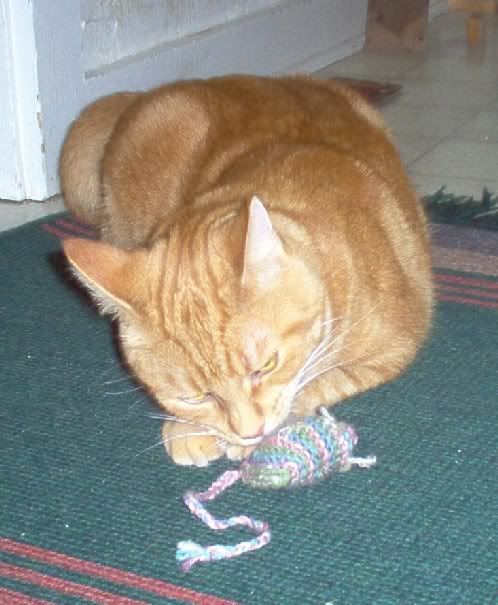 It worked, and he lived up to his name. He was an excellent mouse catcher, and liked to eat his prey (after torturing them well first), gulping them down whole, head first, as if he were some sort of furry snake. Then he'd sit there, this skinny orange kitten, quite satisfied with himself, with nothing but a bit of tail sticking out of the corner of his mouth.

It was very Apocalypse Now. But without the spikes. Give him credit, though--unlike Isis, he lacks opposable thumbs, and I believe whittling sharp sticks would've been beyond his ken.
But Rambo must have known that my parents needed a companion more than they wanted a barn cat, because every time they were outside, he followed them wherever they went, hopping in their laps to cuddle and purr as soon as they sat down on porch or patio. And before I knew it, Rambo was an indoor cat.

Now, like my parents, Rambo spends his winters down south (he's a very good traveler). From the Free Kitten Box into the lap of luxury—it's quite the success story. Nowadays, he seems perfectly content with his stuffed catnip mice as opposed to the real thing. (Yet I do wonder what he would've made of those baby raccoons...)