The Inimitable Isis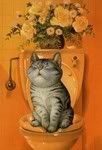 Now it's time to tell you a little more about Isis. We adopted her last May when she was about five weeks old. I remain completely fascinated by her glossy black coat, her owl-like eyes with their general expression of surprise, and her polydactyl toes--six on each front paw, giving her almost opposable thumbs. (I'm convinced this is an evolutionary trait cats are working hard to develop and perfect. And when they do—watch out.)
Okay, can you stop with the pictures now? This is getting kind of annoying.
She's pretty dextrous with these front feet (when she's not tripping over them), but mostly she prefers to carry things around in her mouth. Namely, things you might be needing any moment, like pens, pencils, panties, knitting needles, socks, measuring tapes, toothbrushes and the like.
While Morgan likes natural things (plants, dried flowers, etc.), Isis much prefers people things. She's the dangerous yarn and string muncher and has yet to be broken of the terrible habit of pulling plastic pushpins off the cork board (her favorite claw-sharpening surface) and carrying them around the house in her mouth.
And while Morgan and Emma resist being picked up and cuddled (not that they won't seat themselves on a warm lap, mind you), Isis can be picked up, cradled on her back, and even carried into bed. She loves to lie under the covers, curled up against me, kneading her big paws and purring until we both fall asleep.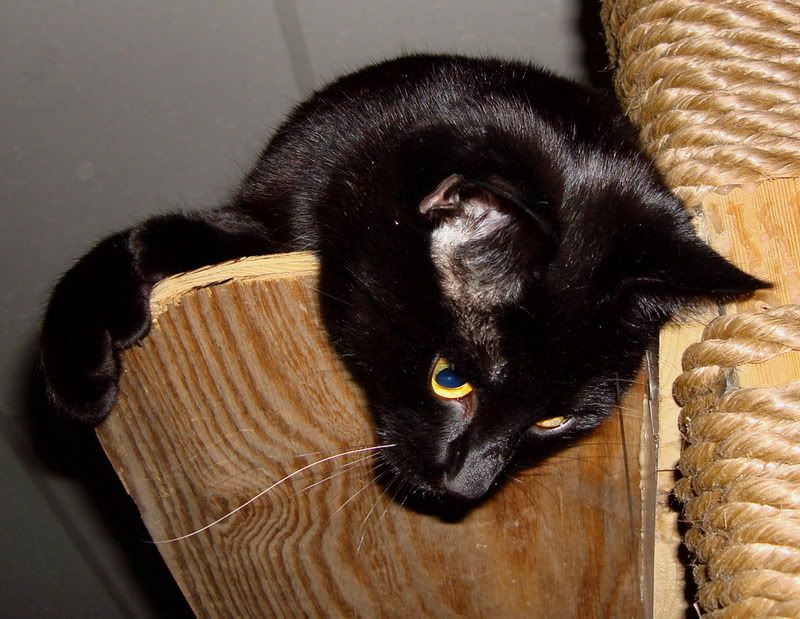 Fine, I'll pose for the camera. Just a few more, though…




Ahem! Bored now…







This is Isis' idea of hiding. It's even better when she does it behind the shower curtain, which is about 12 inches off the floor.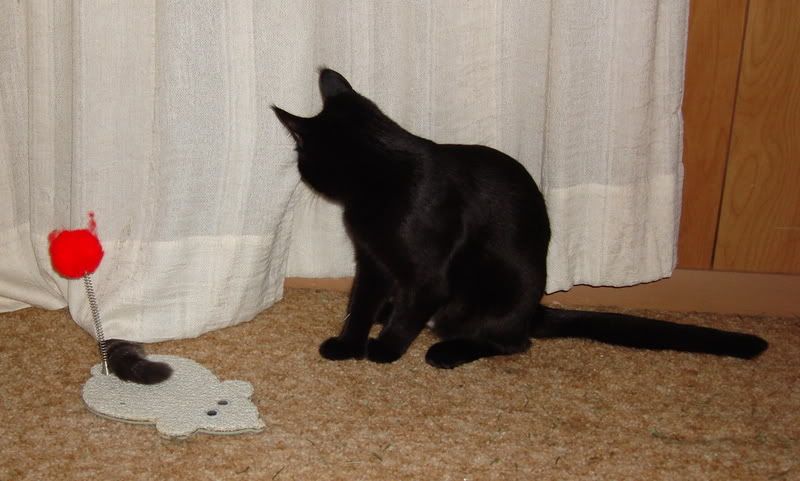 Morgan is a bit more stealthy.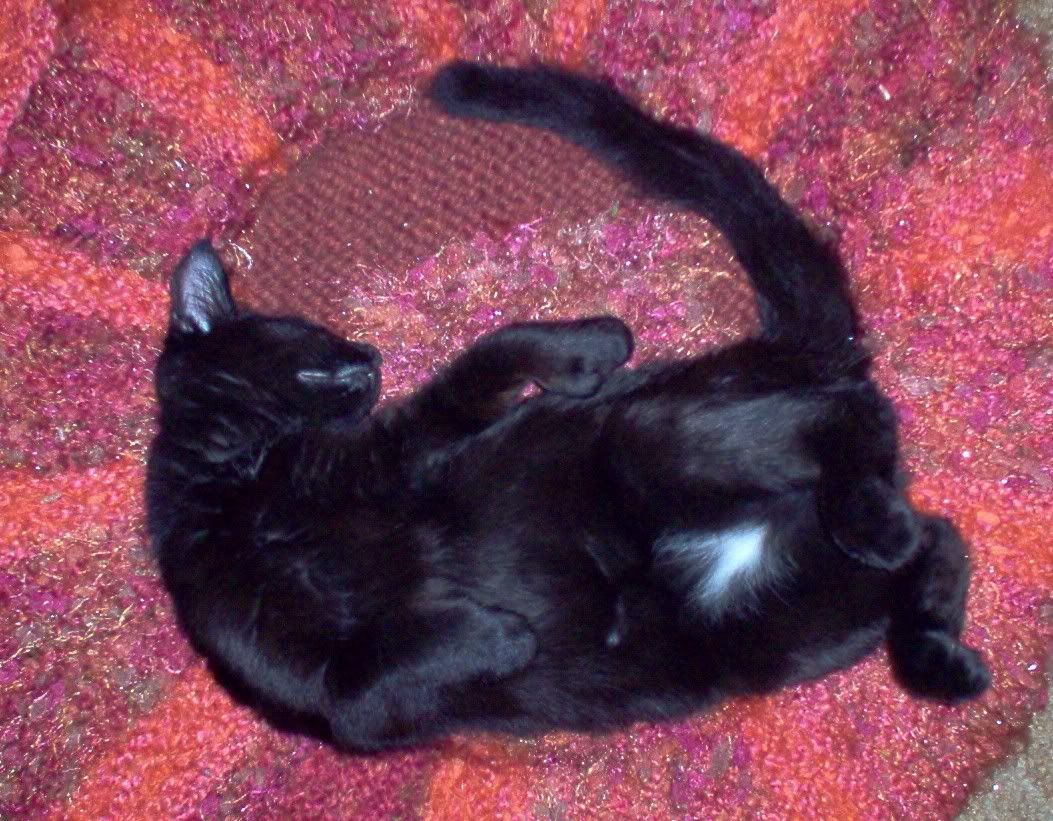 I didn't want you to miss her "V" for "Victory." She also has a little white locket on her chest and one ridiculously long white whisker. (Just for luck, I suppose.)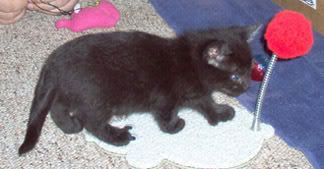 Here she is last May. She was rather small.



Now, nine months later, she is big.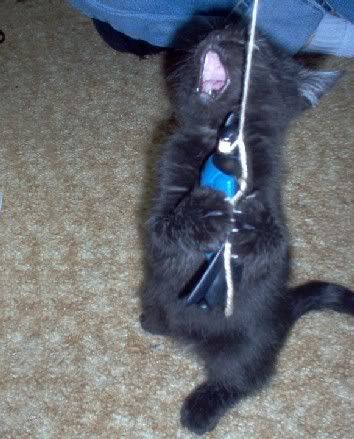 But she will always be Batman-Killer Cat to me.