Cats on Tuesday may be found below. Meanwhile, back at the Hall of Justice, I am incubating some eggs.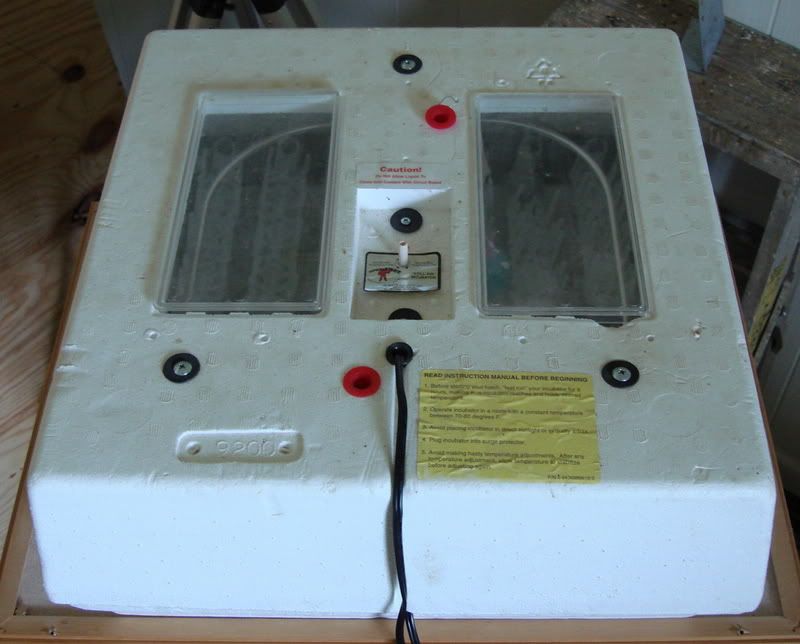 Last weekend I set up the incubator for the first time. Yes, it looks a lot like a styrofoam cooler, with windows. But it really is a Little Giant incubator.

I let it run for awhile and it does keep a fairly steady temperature.
It took me three thermometers (including two people thermometers) to make certain I had it right--102 degrees F (39 C) for a still-air incubator.
On Sunday I put 24 eggs into the incubator, small end down. The air pocket is at the large end of the egg and should go up; this is where the chick will develop.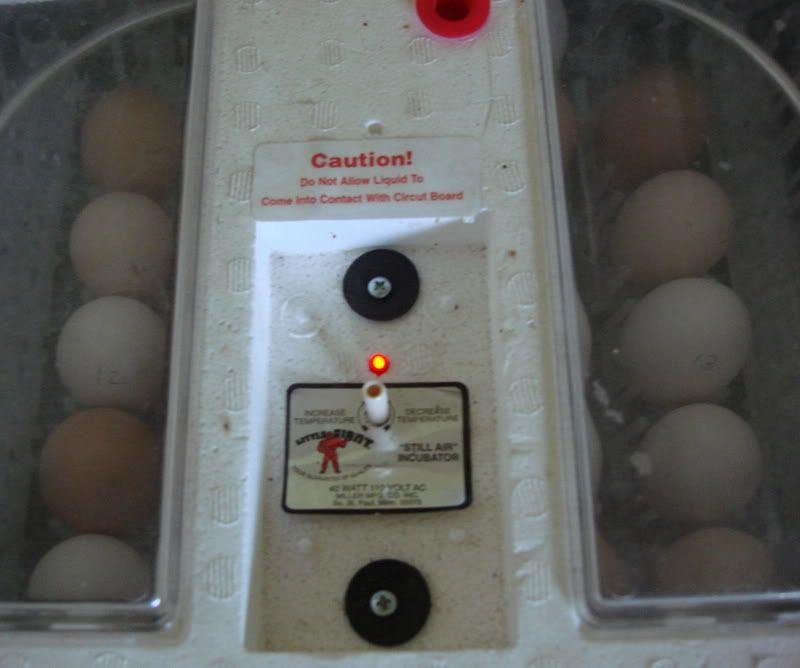 This incubator has an egg turner which gently rocks the eggs back and forth, so you don't have to do it yourself. (Kind of makes me appreciate all the work the broody hens do.)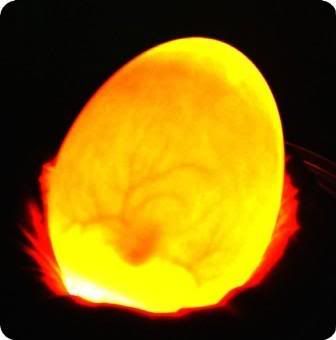 This is what a good egg looks like when you shine the light through it. You can see the network of blood vessels developing.
It takes 21 days for chicken eggs to hatch. On day 7, I candled the eggs by holding them over a bright light and looking for signs of life. Eight of them had to be discarded, but 16 of them showed healthy signs of development. So far, so good.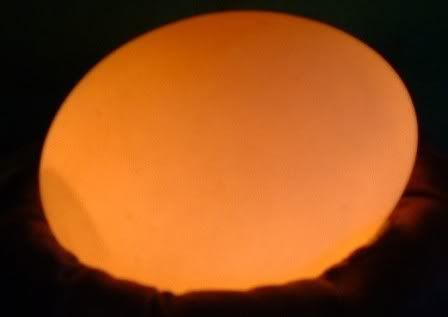 For comparison, this is a fresh egg, before incubation. You can see the little air pocket on the left. (If you have children, or are simply curious, Mink Hollow Farm has a great website on how eggs develop into chicks, with a teacher tutorial and kids activities. I've borrowed these two egg candling photos from them.)
Hopefully, in two more weeks, we'll see a few of these.