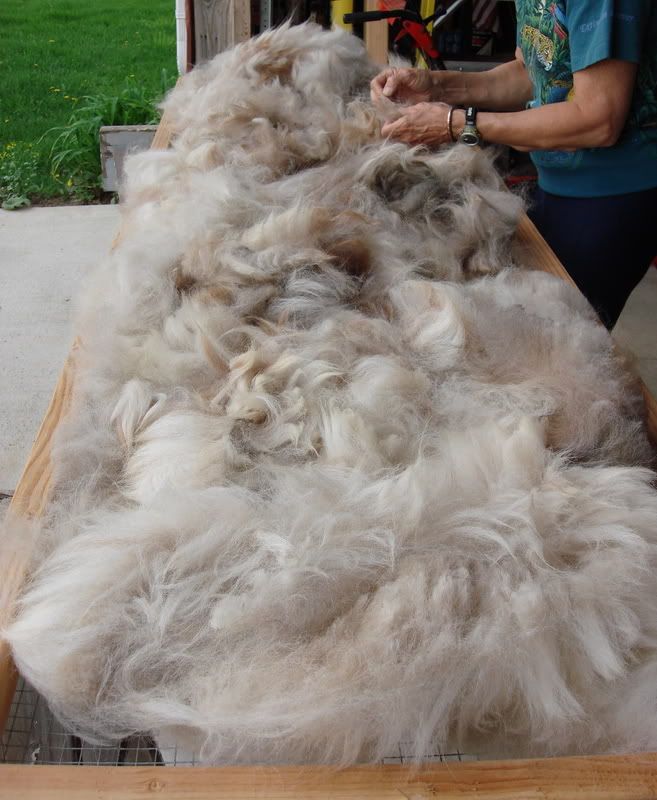 More skirting today...
...of Graty's fleece.
All of it isn't even on the table. Even though it looks like a lot, the total weight only is about 1 3/4 lbs. (Llama fiber is hollow, which makes it particularly light but very warm.) One nice thing about llama, though--it has little to no lanolin so it should hardly lose any weight during processing.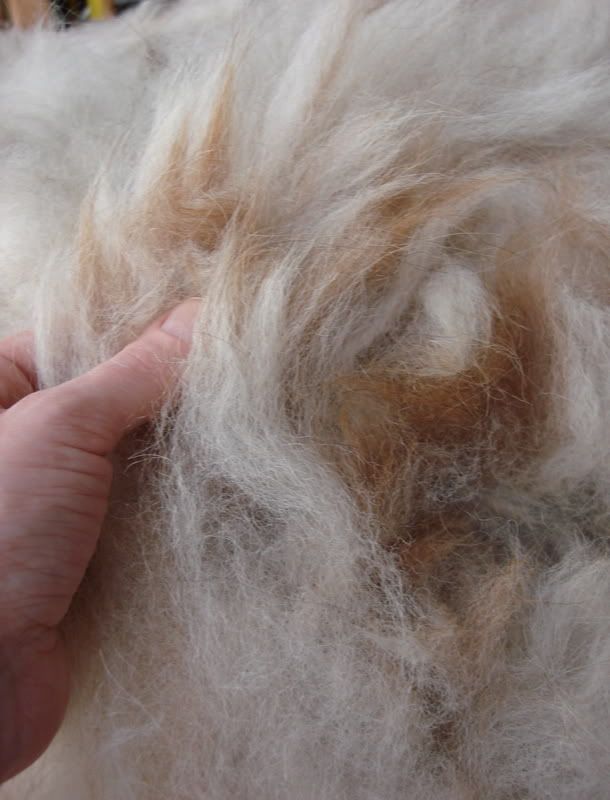 You can see the crimp his fiber has. And I love the colors--the creamy appaloosa with caramel and grey swirls. We're going to blend it with a Merino Rambouillet fleece from my aunt and uncle's sheep.
Also made a visit today to my favorite place,
The Spinning Loft
. Beth had two lovely Shetland fleeces, a black/espresso-coloured one to match Llannie and a golden one we'll blend with Switzer and Lacey's fiber.
So tomorrow we venture out to
Zeilinger Wool
in Frankenmuth to drop off nearly 15 lbs (6 2/3 kg) of fiber to be made into roving.
Sheep, Shorn
You may recall that our Tyr and Thorn looked like this.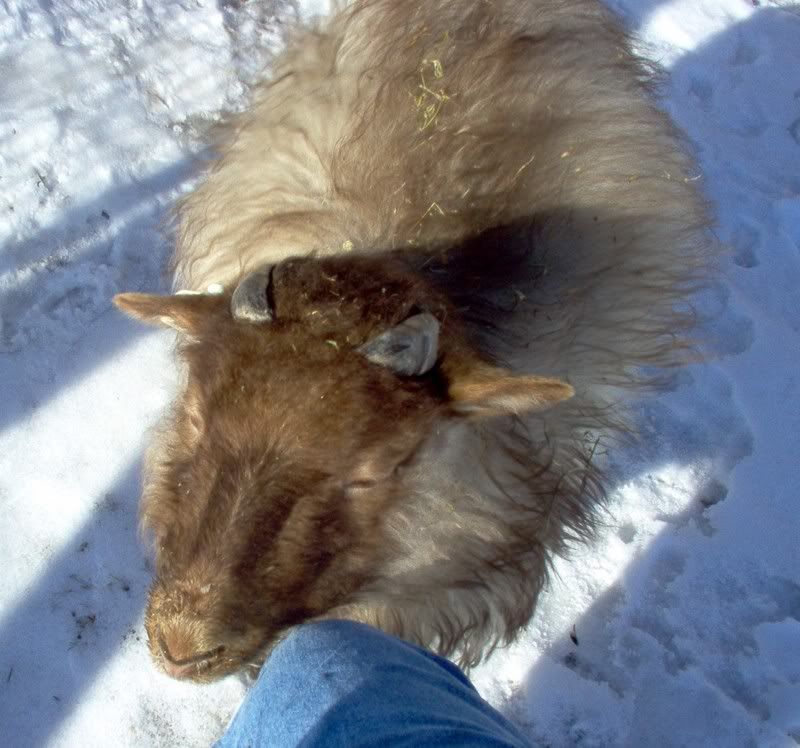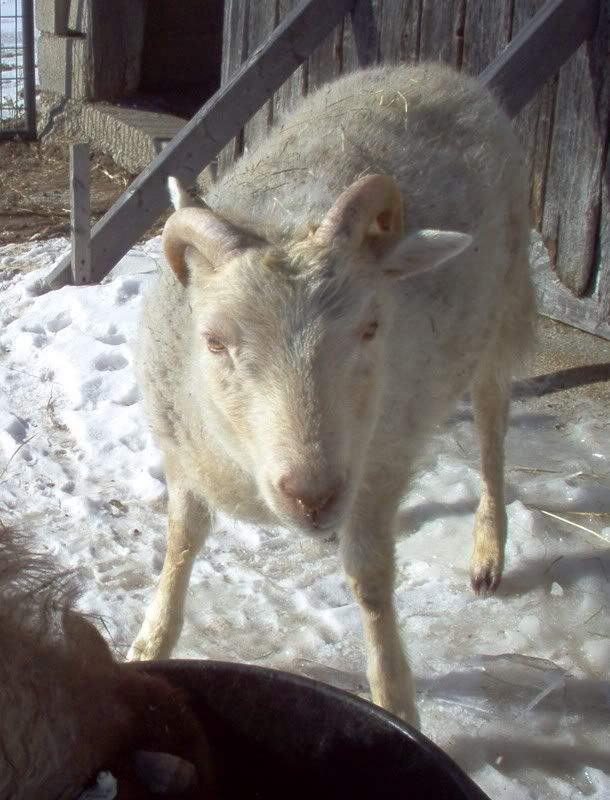 But today was sheep-shearing day. A very nice Australian fellow named Paul came out to toss the little Icelandic sheep upside-down and run buzzing electric shears over them. He clipped everything—cheeks, legs, bellies, even around their tails.
I had no idea they were so small under all that wool. Now they look like this: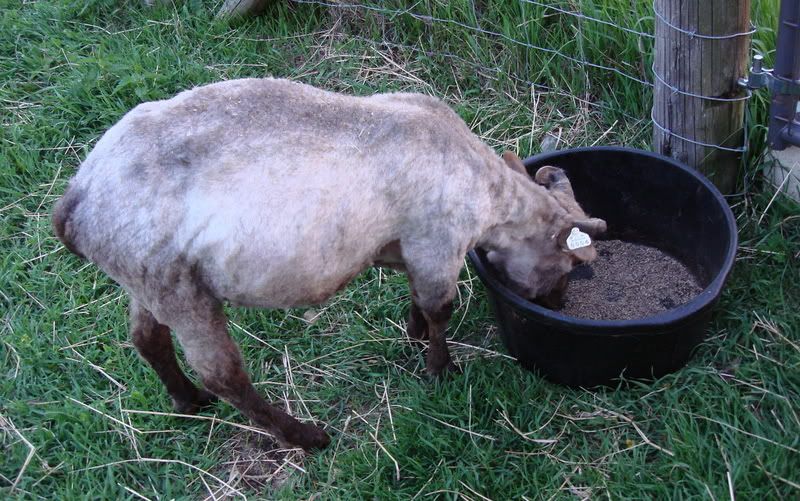 Tyr.
His coloring is called moorit grey.
Thorn. See, he really is white.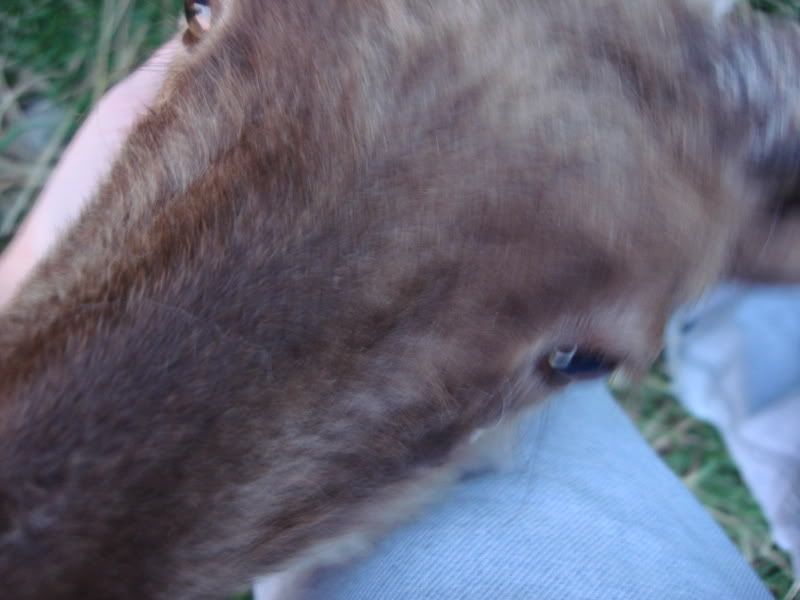 Fortunately, Tyr still liked me at the end of the day, but perhaps that's only because I gave him beets.