Goldie's New Digs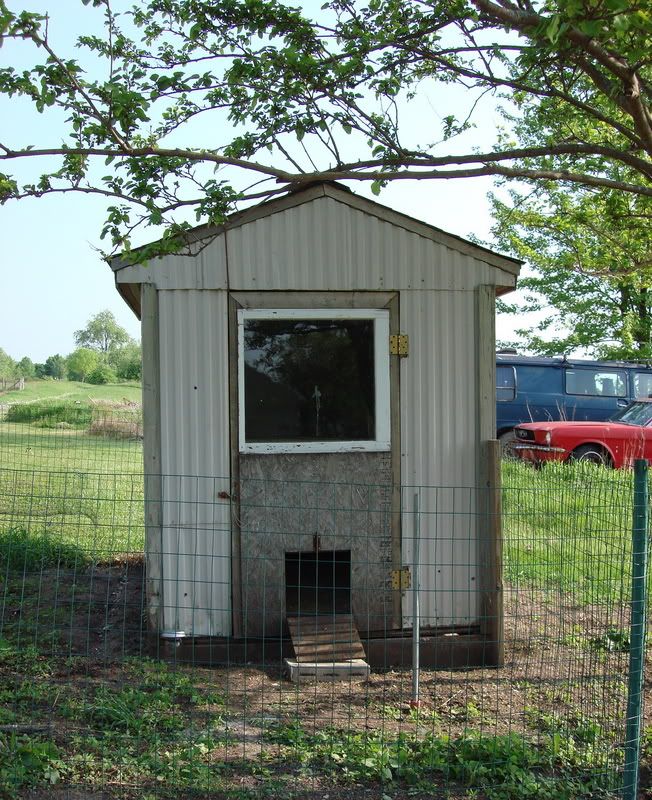 It's not much to look at, but it's bigger than a window well, the roof doesn't leak, it has a nice sunny window and its own private yard--which, as we know, is a prime real estate draw for a mother with eight children to look after.
The moving van, er, box, arrived Monday evening. Few amenities were provided (the box was dark and some complaints were heard) but the trip was thankfully short--just from the side of our house to the backyard.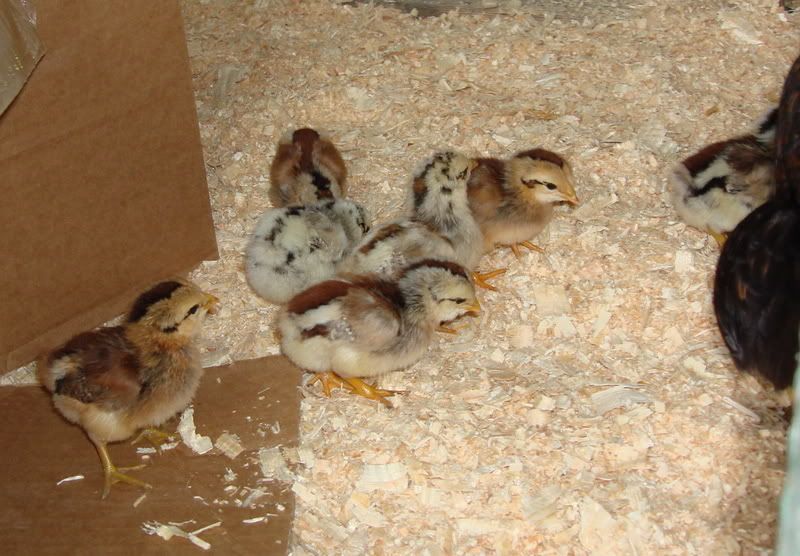 Goldie quickly began to give her family a tour and, I imagine, to lay down the house rules.
The Big Outdoors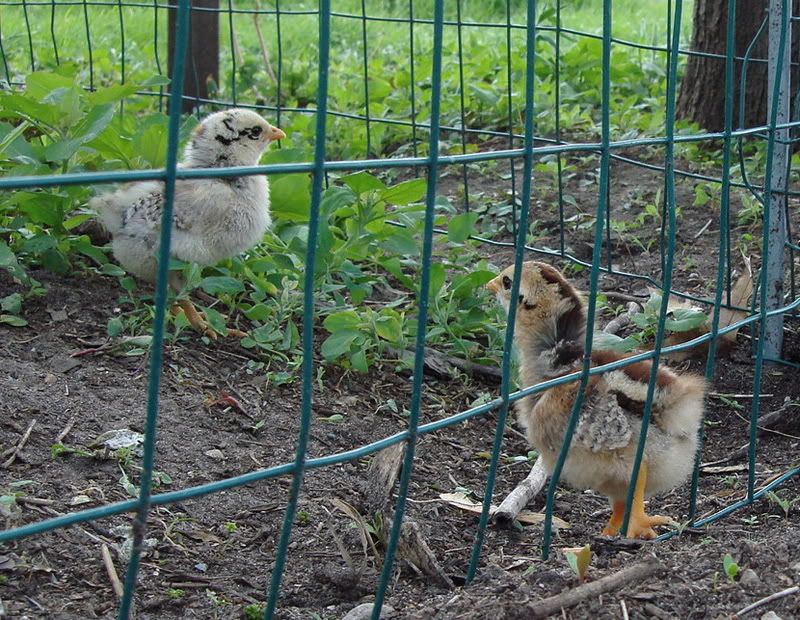 The fence provides no obstacle to someone this size. However, no one is willing to wander far from mom.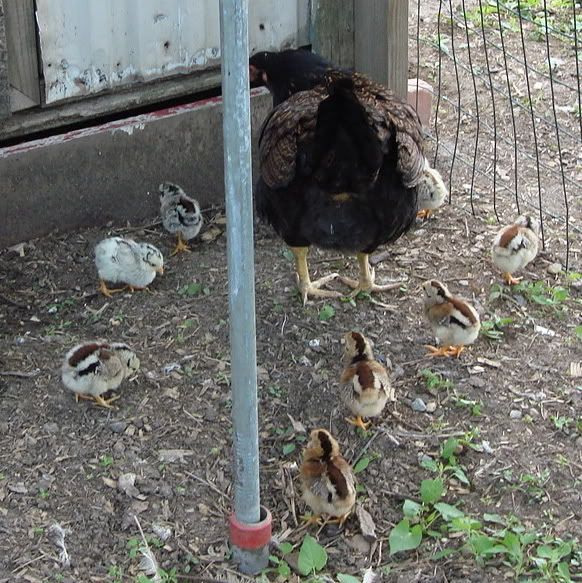 Everyone gathers round, perhaps for an important lesson.
Goldie continues with a demonstration; pupils are very attentive.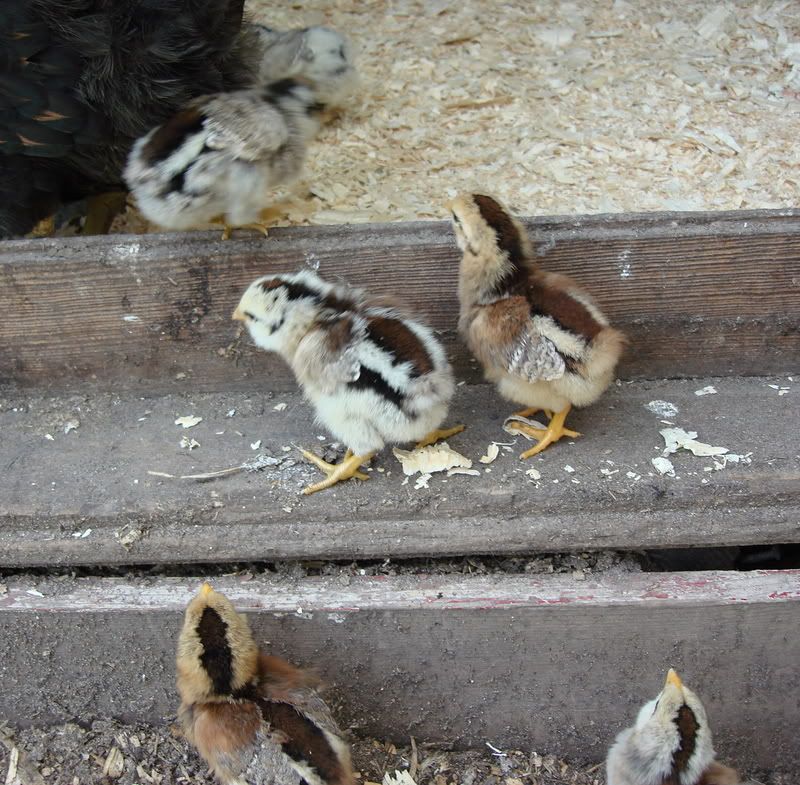 The step up into the shed poses a small challenge...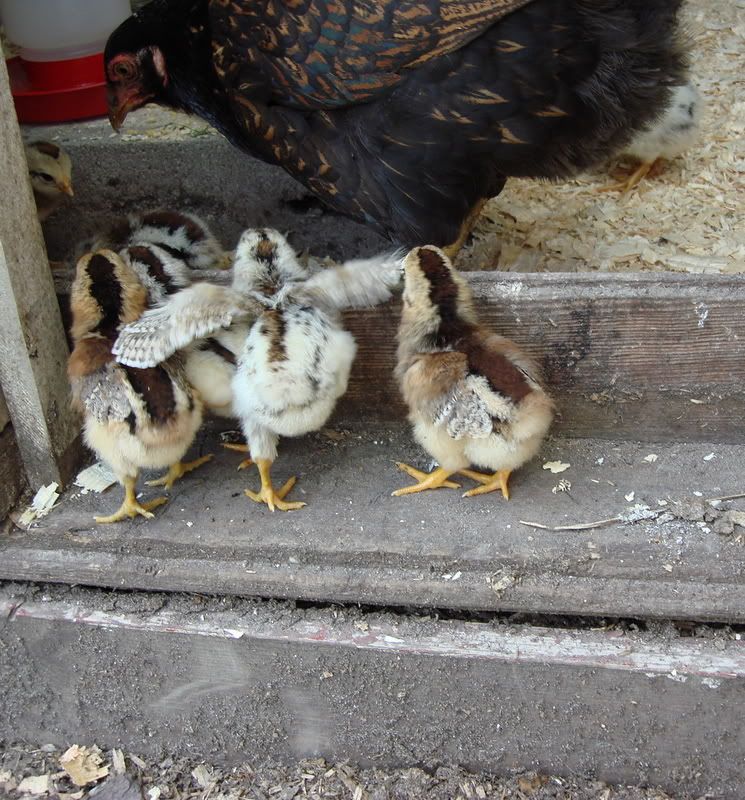 ...but with a bit of practice, everyone seems to be getting the hang of it, even testing out those little wings.