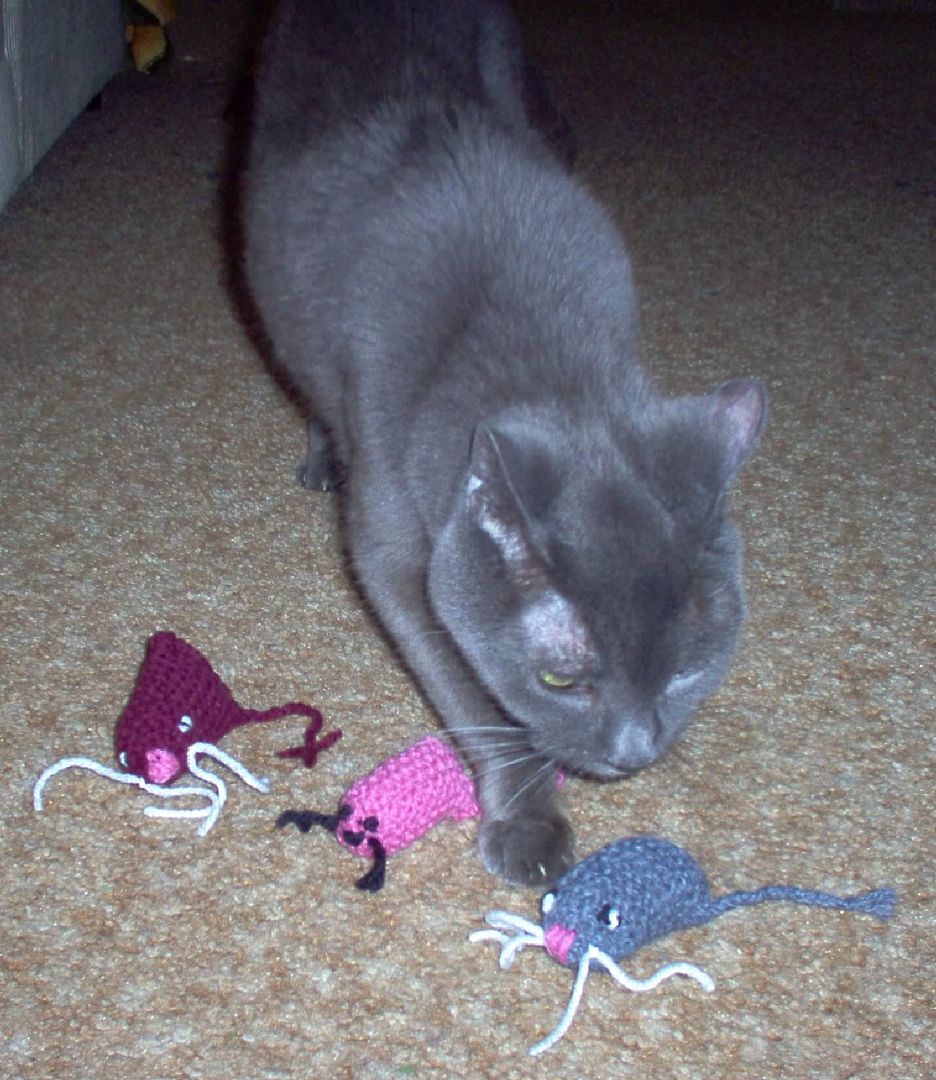 For our test, Grey Cat makes a careful selection from the three completed catnip mice. He closely examines the gray specimen.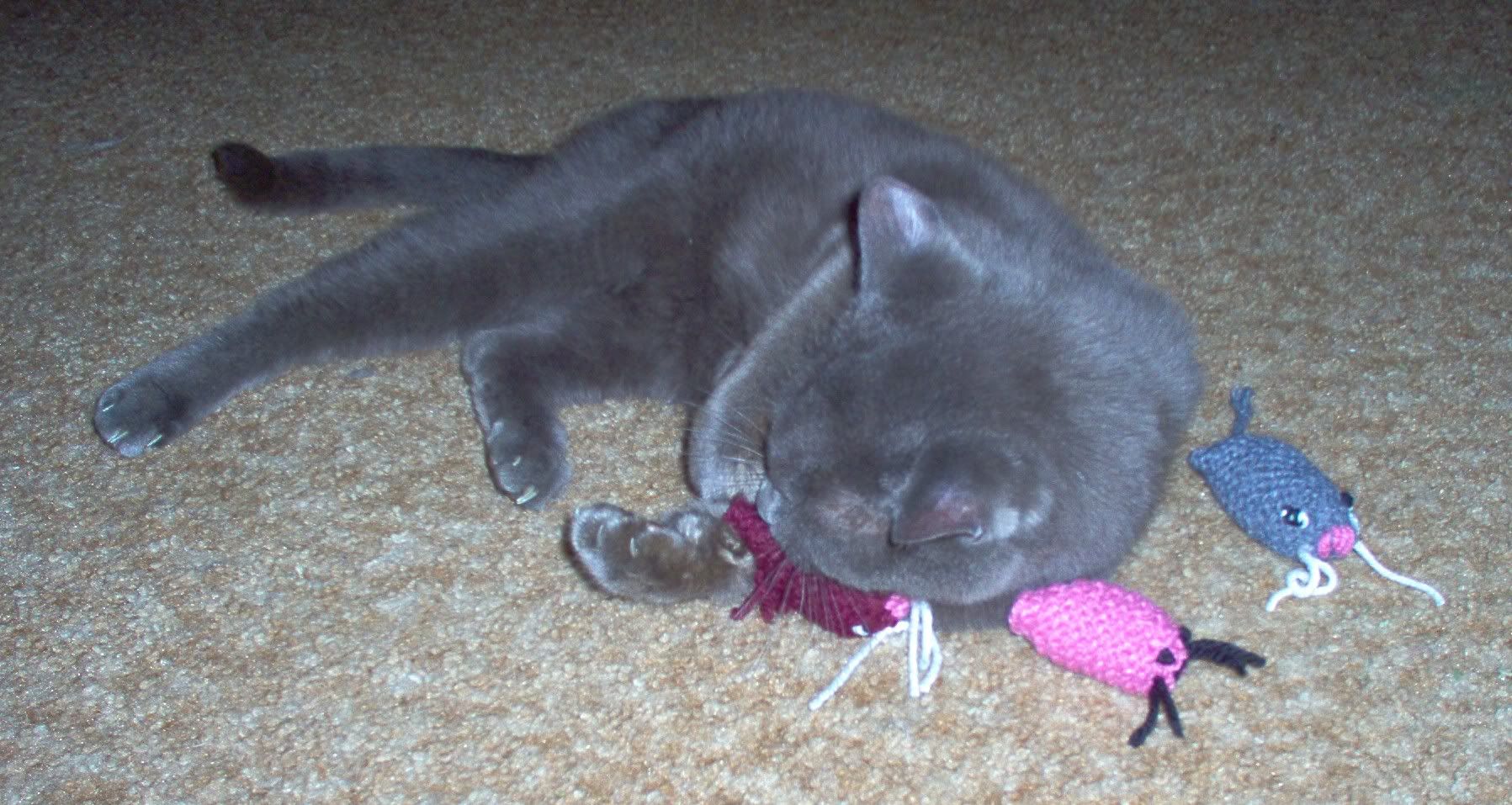 The maroon mouse is chosen for the mouse test lab experiment. Grey Cat deeply inhales the fresh, cat-nippy aroma. The mouse texture also seems satisfactory to the head of our panel of experts.
Enter Technician Two, Miss Emma Peale, official mouse taste-tester.

Durability testing commences.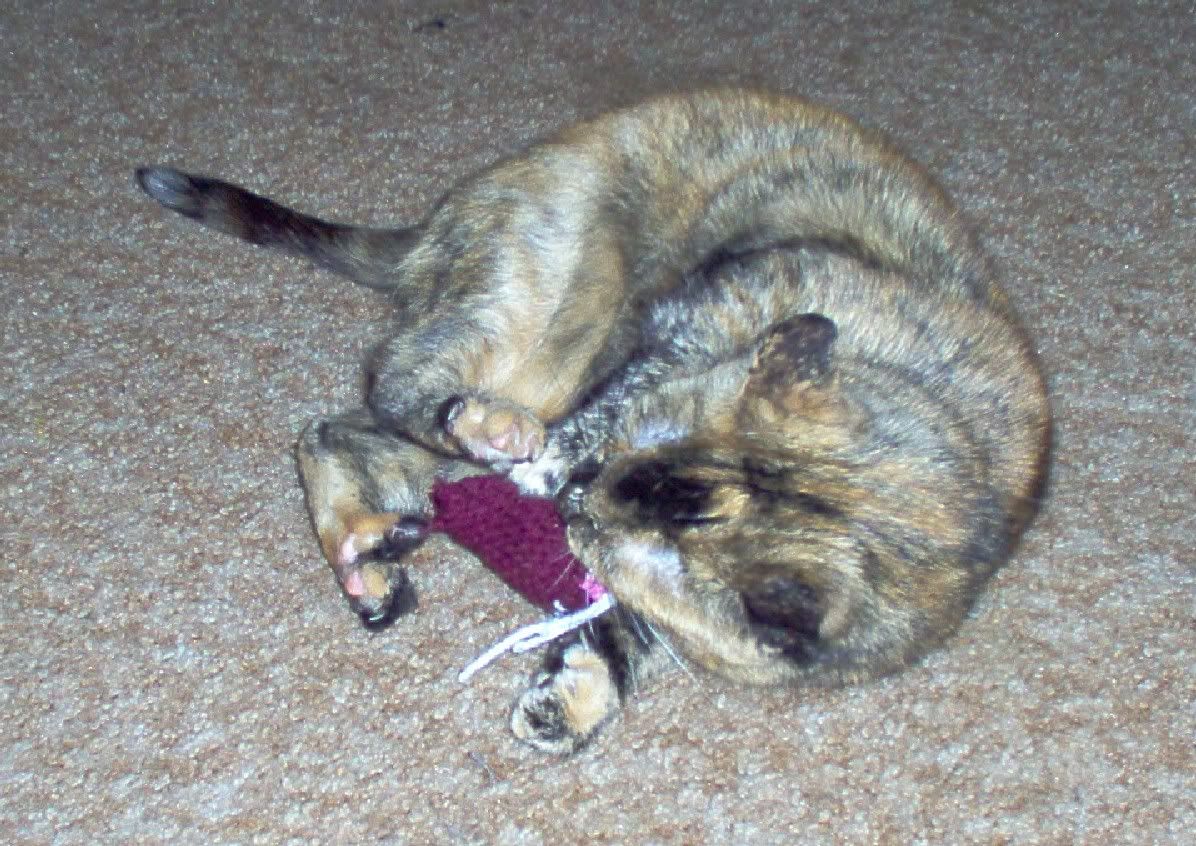 As you can see, testing is rigorous and thorough.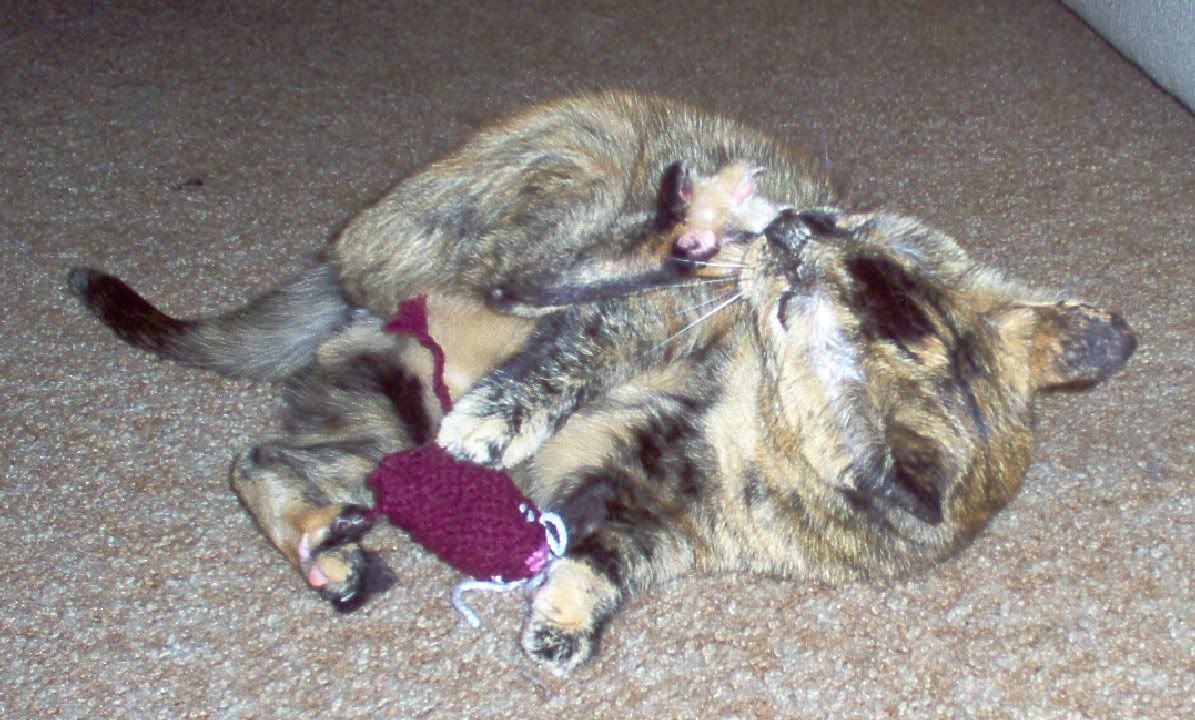 Here our stalwart technician pauses briefly to remove some foreign matter from between two hind toes.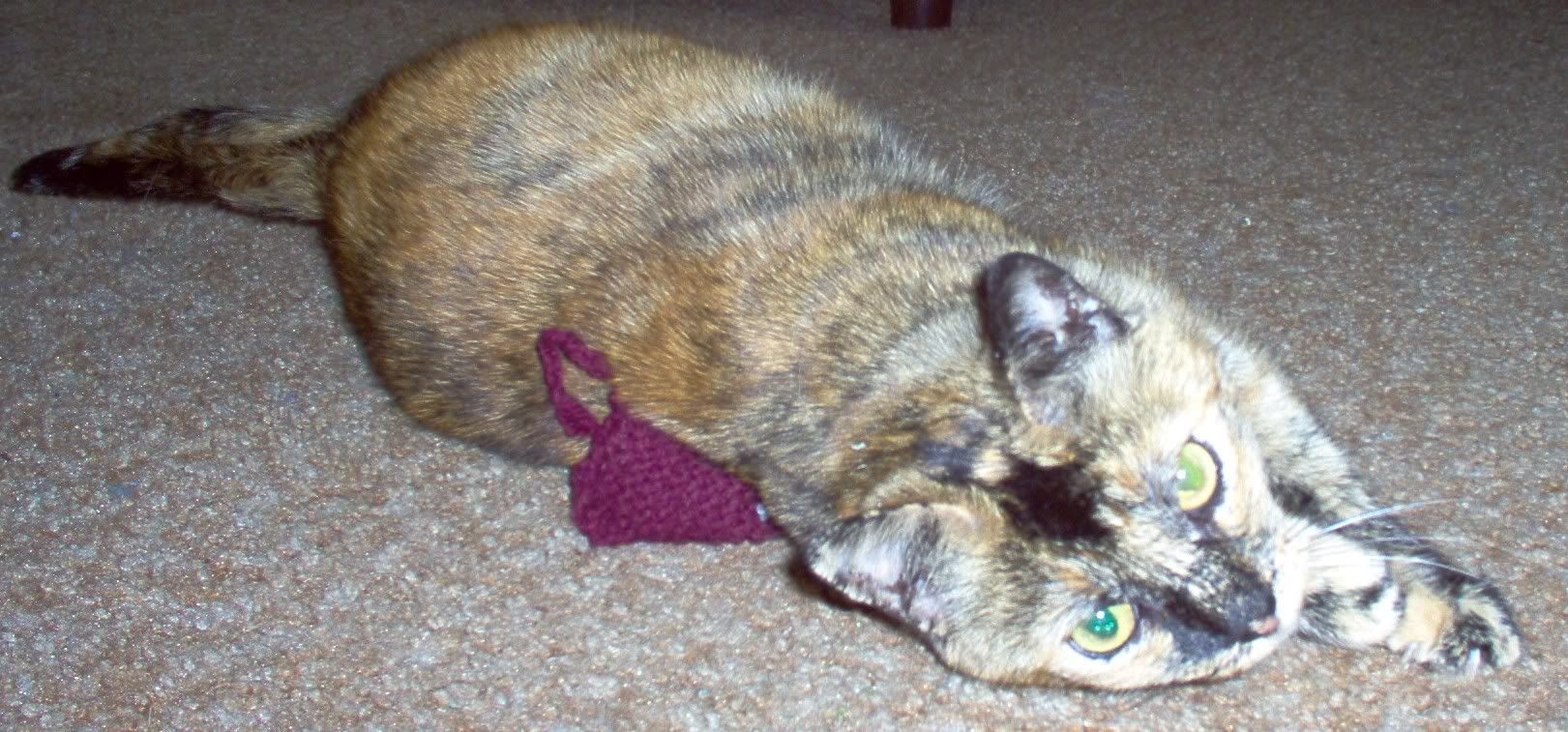 Satisfied with the outcome, our exhasuted technician relaxes for a moment, mulling over yet another job well done.

Disclaimer: This lab cannot be held responsible for any employee who may have inhaled too deeply during any testing conducted on its premises.

No mice were harmed during this test. The two control subjects (PinkMouse and GrayMouse) have another destination. MaroonMouse will remain safely here in captivity at the O.K. Laboratories for the duration of its lifespan.