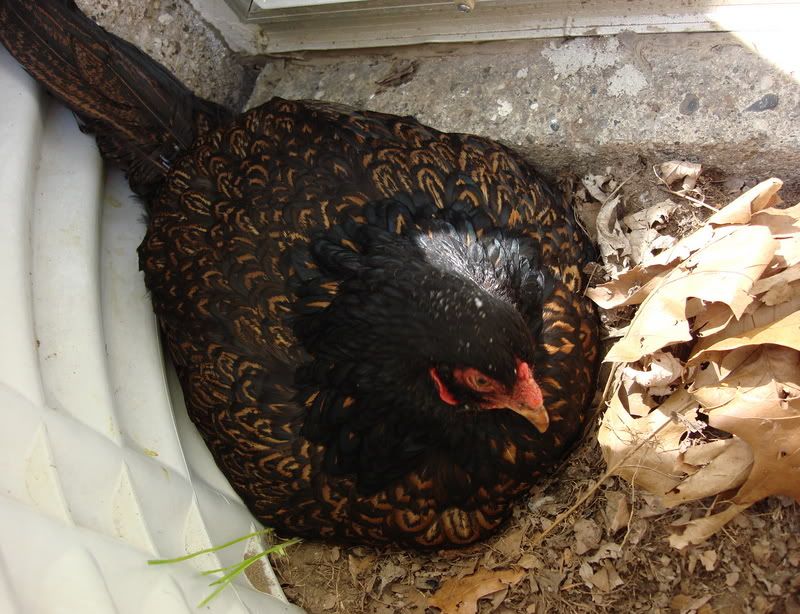 As you may recall,
Rebel Goldilocks
went missing and was found on May 2nd, sitting on a clutch of ten nice, light brown eggs in our window well.
On Tuesday morning, she hopped out for a drink of fresh water and a nice snack. She must've known something was about to happen. She's been sitting on her eggs very diligently, patiently sitting, and sitting, and sitting some more.
Yesterday morning I looked underneath her before I left for The Spinning Loft and saw that some of the eggs had begun to crack. One even had a wee hole in it. Hatching had begun.
By evening, she had a whole bevy of little downy creatures busy underneath her. And this morning...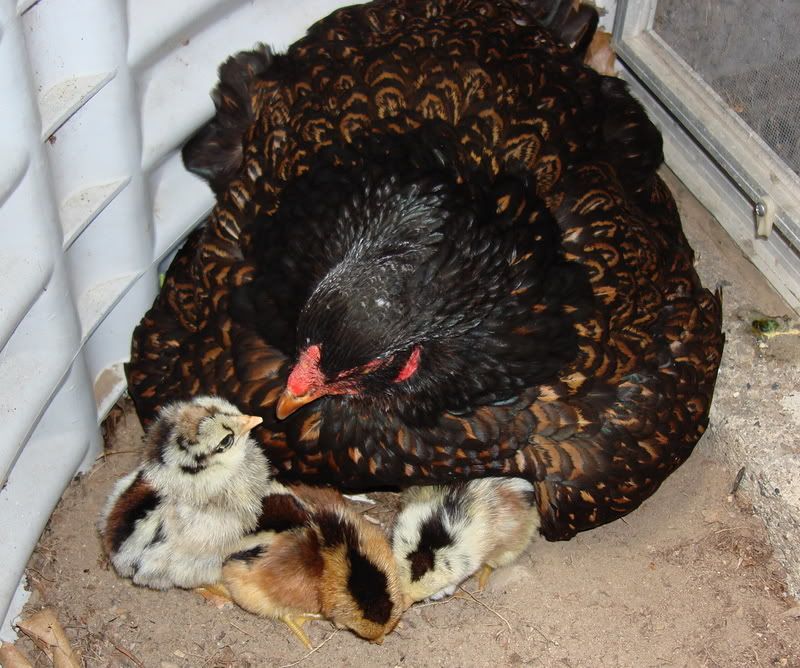 Considering that all the eggs were Goldie's, and our only rooster is Odo, it's fascinating that the chicks vary in their coloring. Ah, the vaguaries of genetics.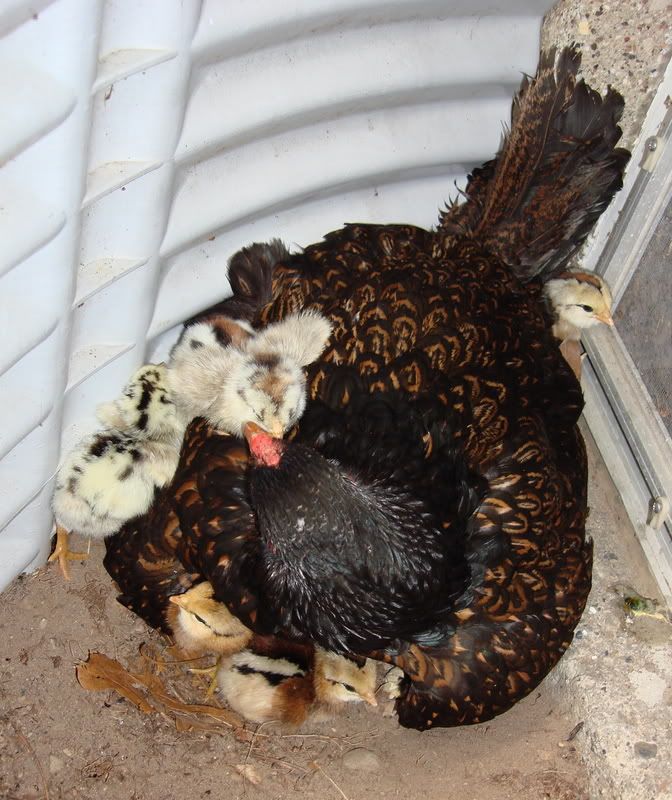 I counted seven chicks--quite an impressive hatch rate.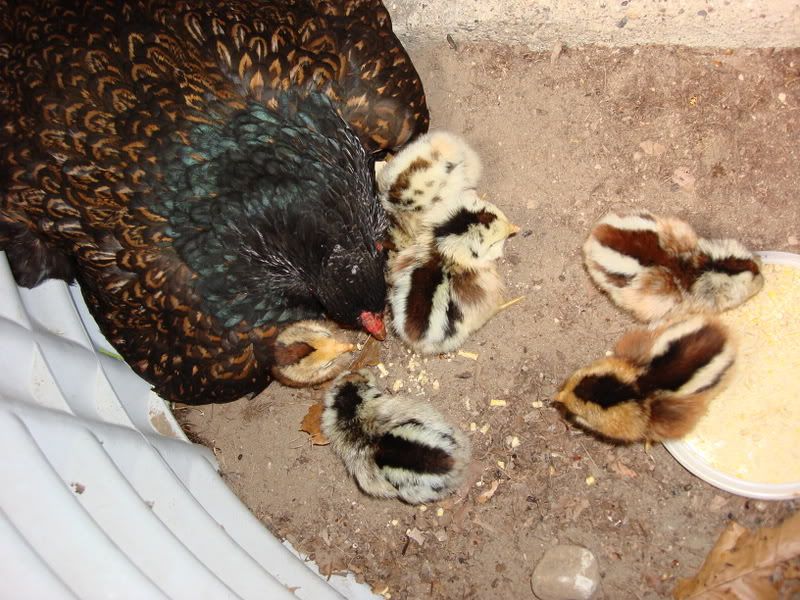 I gave them some water and a snack. Everyone was delighted.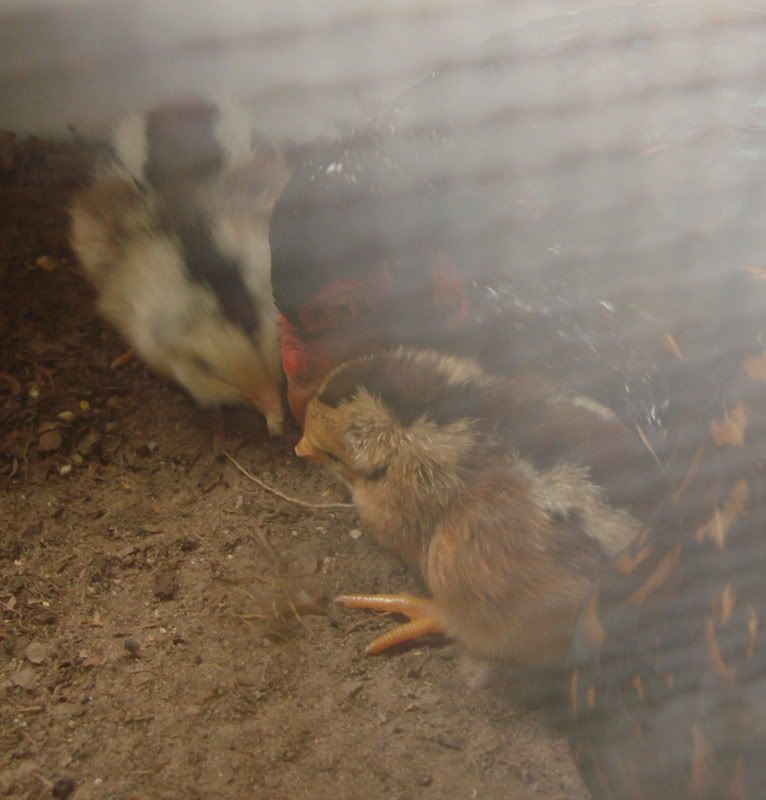 These shots are from the basement window. The view is great, even though the pictures aren't.