Warning: This post has been rated MA-V for Mouse Abuse and Violence by the MPA (Mouse Picture Association). Don't say I didn't warn you.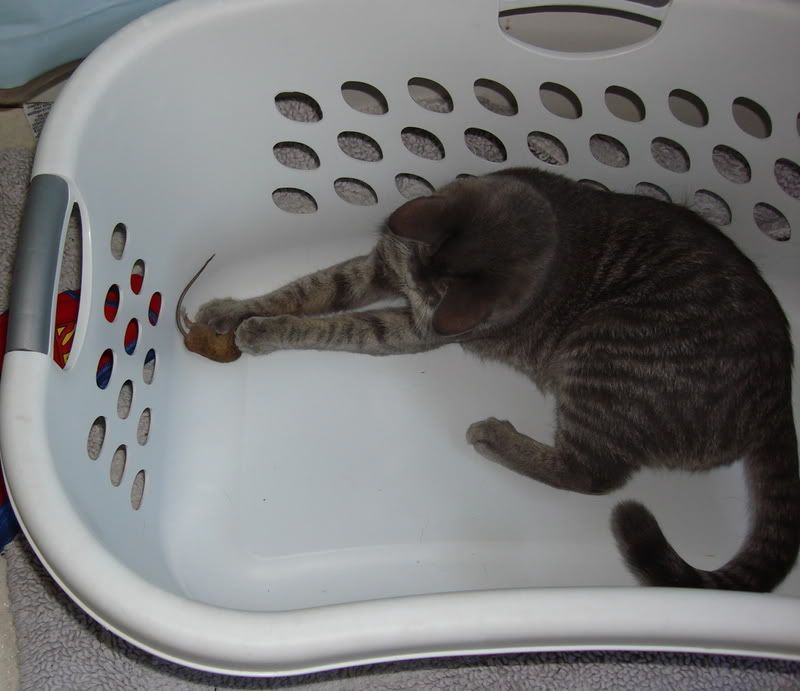 Mr. O'Kitten called me into the bathroom this morning to show me something, with that note of urgency in his voice that only one's spouse can muster. There was a cat in the laundry basket. With a mouse.
A dead mouse, to be more specific.
It wasn't long until Morgan decided her crime scene was garnering too much attention from the paparazzi…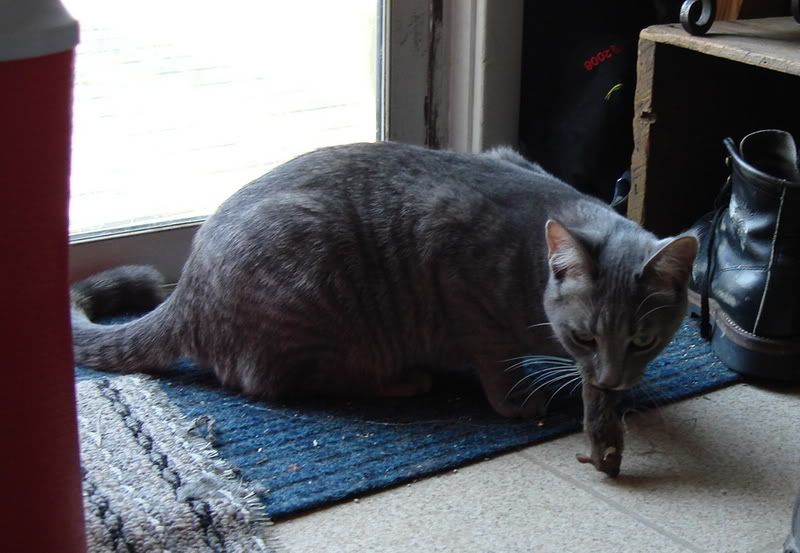 ...and dashed off into the kitchen with her prize.
Shortly thereafter, Isis had stolen the treasure. She tried to ward us all off with much hissing and an ominously puffed up tail.
She then settled down to play with the contraband.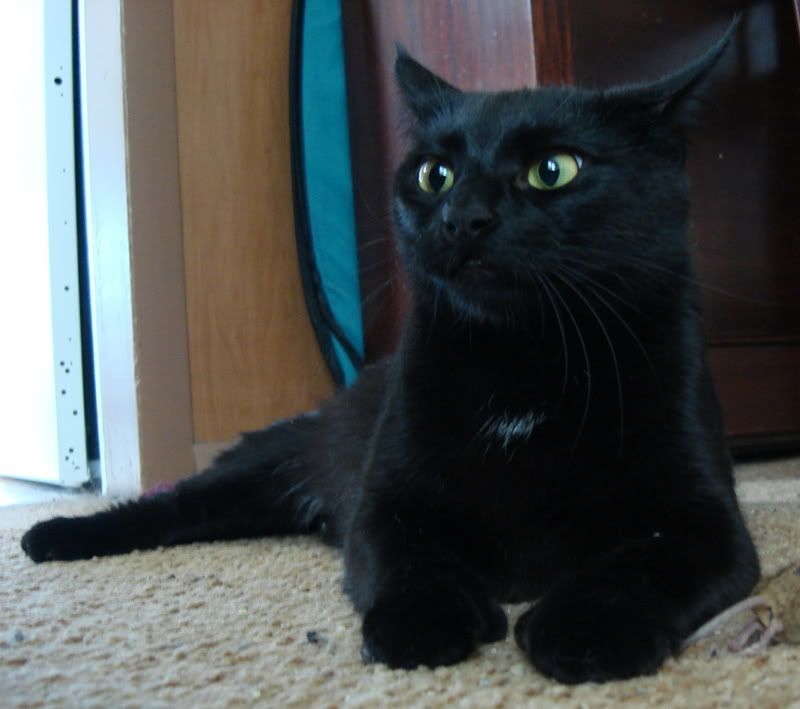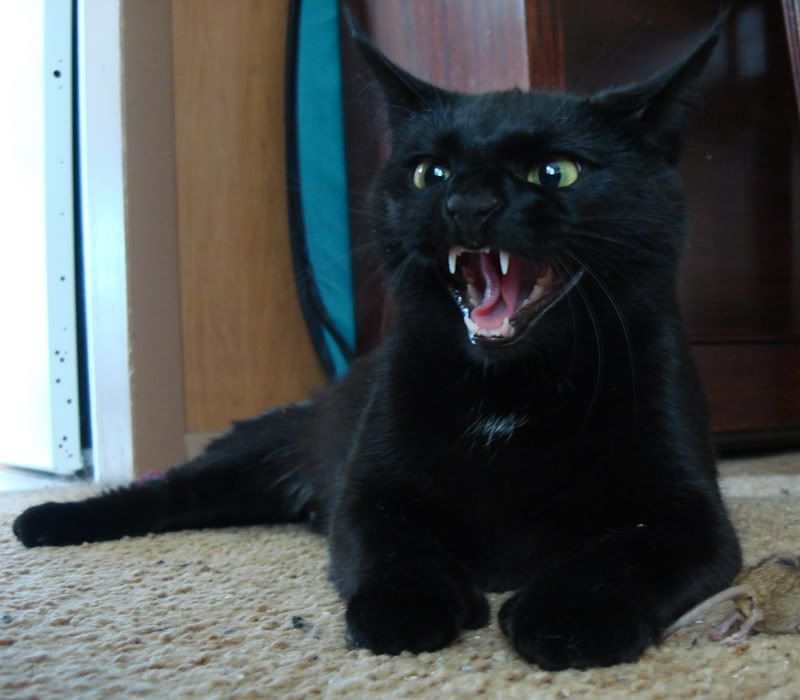 When Emma and I got too close, Isis had a few choice words for us.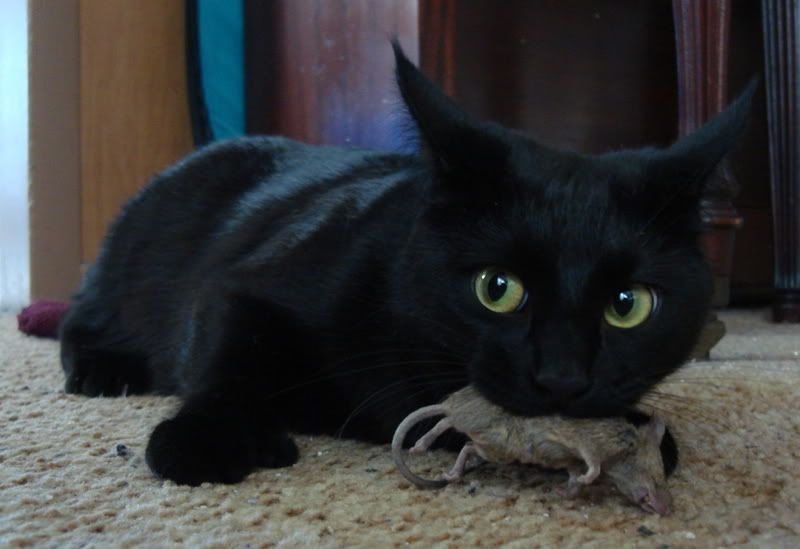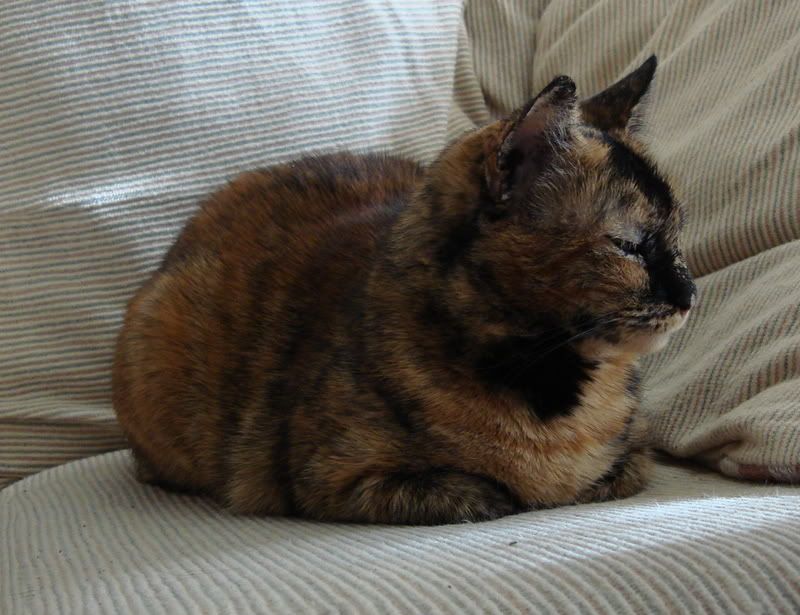 Emma returned to her throne, completely unimpressed with the proceedings.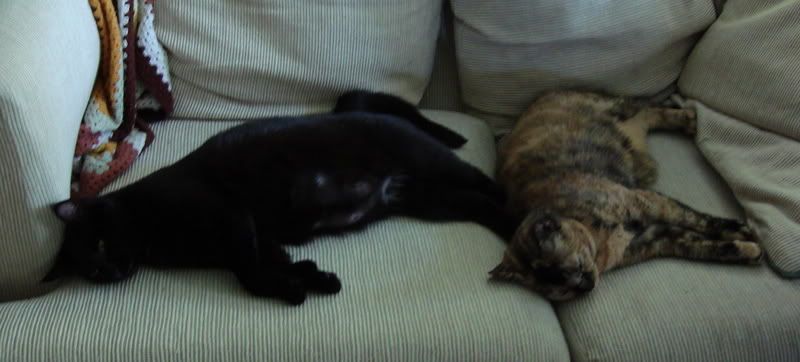 After all the excitement died down (and I unceremoniously removed the mouse from the premises), Emma, in a rare gesture, allowed Isis to join her for a nap.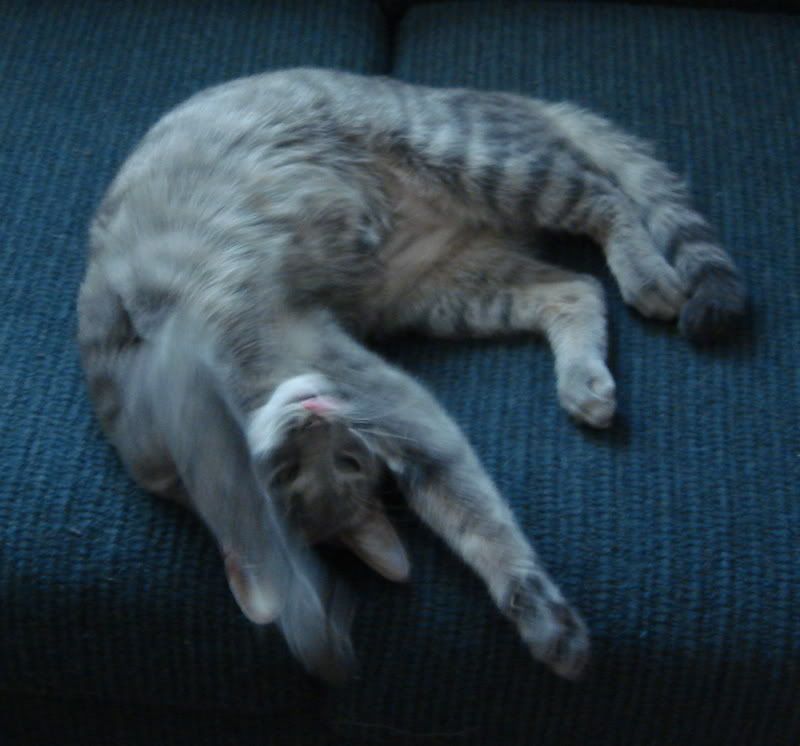 All parties were quite exhausted. Morgan stretched...
...and fell soundly asleep.