Yesterday there was a strange, furry pile in the crook of the tree in the center of our driveway.
It was a heap of at least six (possibly seven) baby raccoons.
Although the last thing we need between the hen house and Goldie's new residence is a raccoon condo -- how cute! Ugh. Farm life is so tough.
This evening the little varmints had employed the buddy system. Two were lazing in the tree trunk (if you look closely, you'll see them both), which I presume is home base, since two years ago several babies appeared in this same tree. It's a perfect den for raccoons since it's got a nice, hollow trunk for running up and down in.
Rocky I started up the tree. Look at the amazing little toes and claws. You can easily see how they get into so much trouble with those dexterous hands.
Rocky II turned tail and headed into the bottom of the hollow, which is littered with empty walnut shells.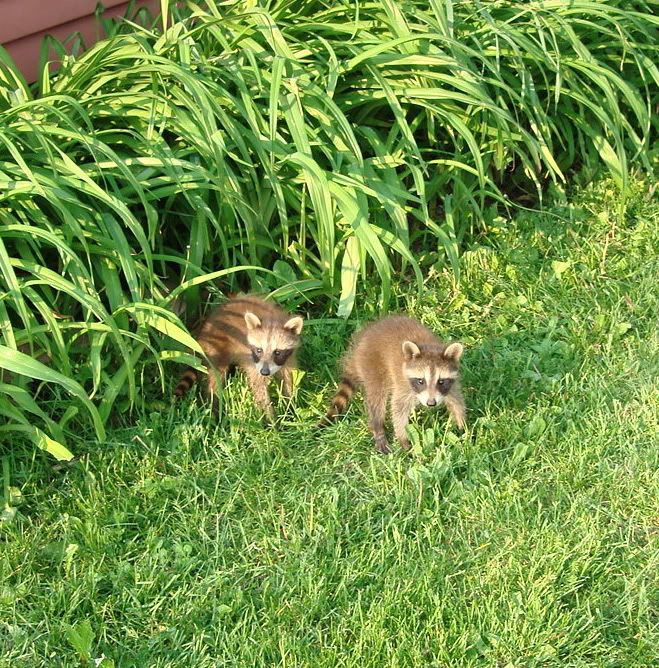 Meanwhile, Rocky III and IV were playing in the yard.
They made for cover when they spotted me.
Rocky V and VI were over by the garden. Rocky V lay flat and froze in the grass, while VI attempted to scare me away by looking as big and fierce as possible.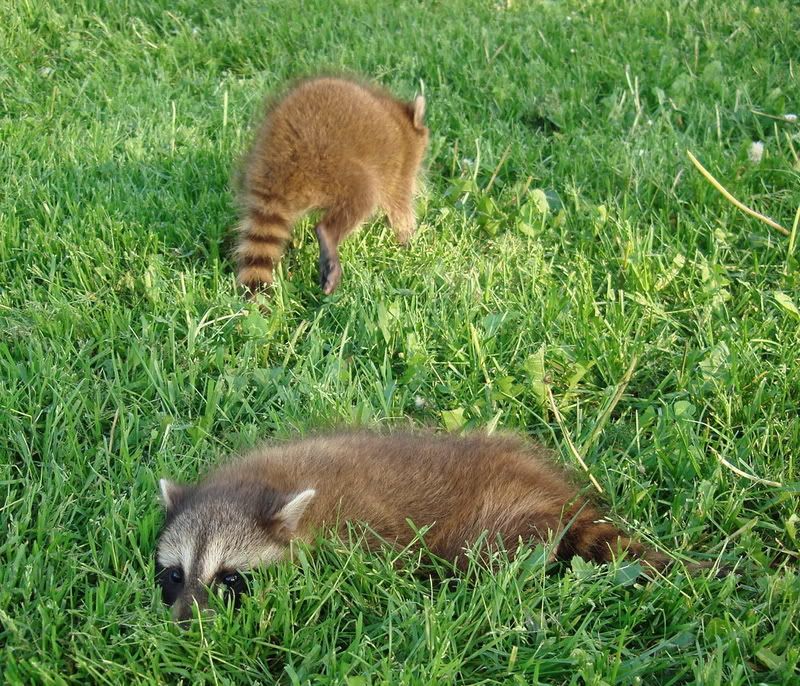 While Rocky V maintained that If-I-Stay-Very-Still-It-Will-Surely-Go-Away, Rocky VI panicked and ran, mewling all the time to Rocky V with desperation and urgency: "Run away, my friend! Run away!"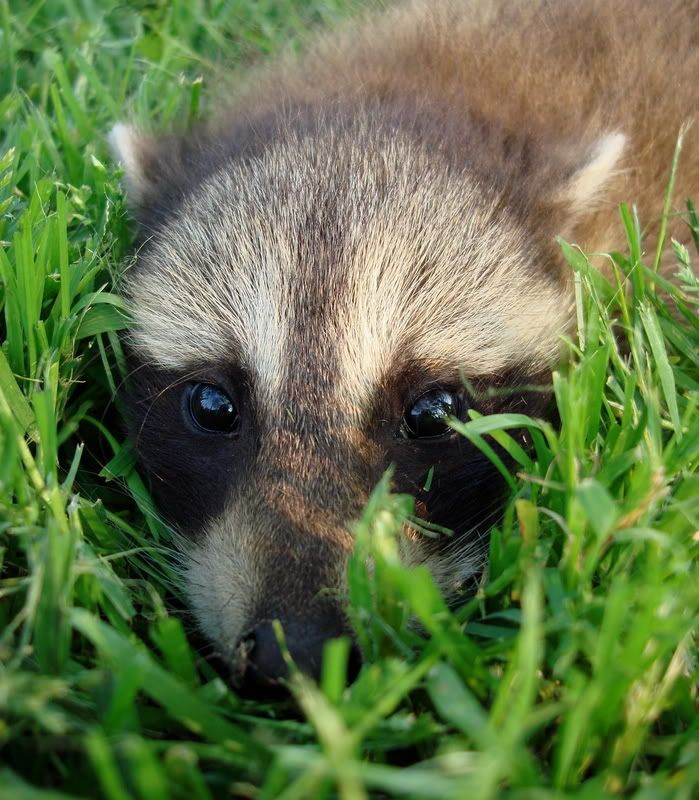 Rocky V did not run away, but contended that Flatten-and-Freeze was indeed the best strategy.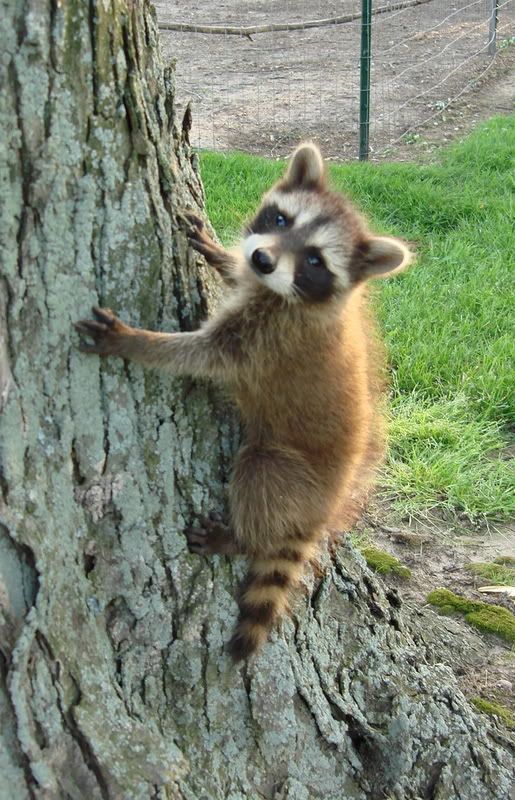 Rocky VI scrambled to the nearest tree. The babies are about kitten-sized and don't climb too well yet, especially in a panic. I felt badly for Rocky VI, but the photo opportunity was just too priceless to miss.
It finally appeared that poor Rocky VI was hanging on for dear life, so I abandoned post.
Pepper (not yet aware that she has new stripe-tailed neighbors) is 7 1/2 months old now. Big big big!