Heather Has Two Mommies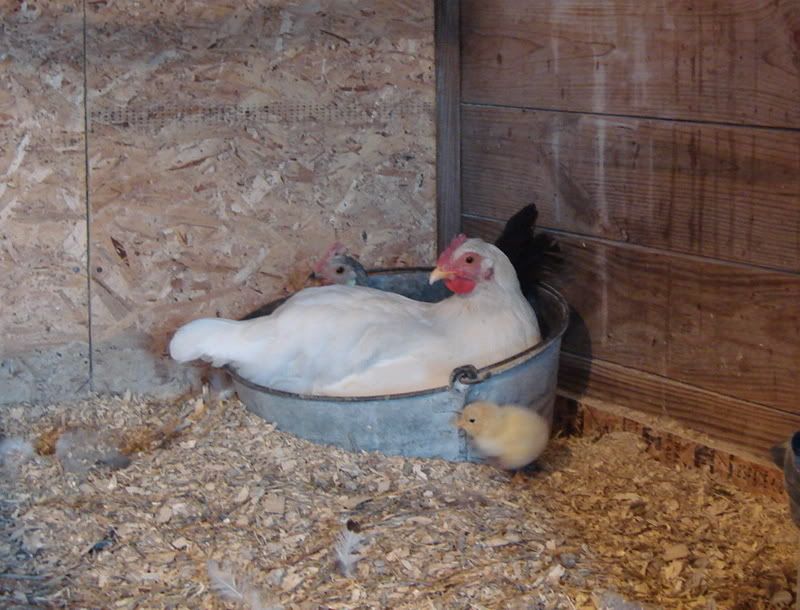 Timmy and the White Queen have decided to share the child-rearing responsibilities. Hence, I've decided the chick's name must be Heather (or, perhaps Heath, it's too early for me to tell).
Heath(er) can already hop in and out of the bucket her two mothers have chosen for their new nest.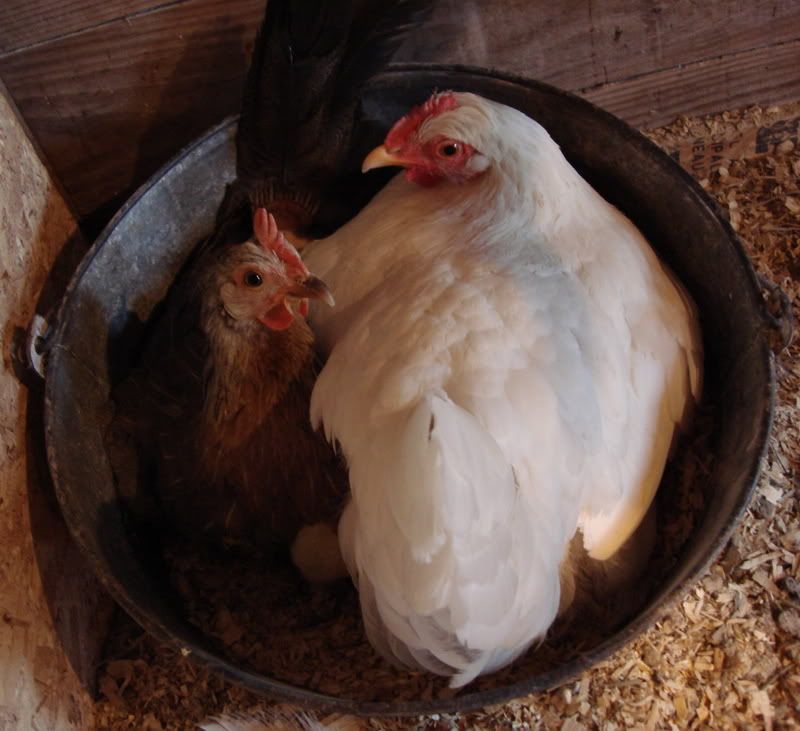 She soon disappears under her mommies, but you can still see just a bit of downy chick-tail peeking out.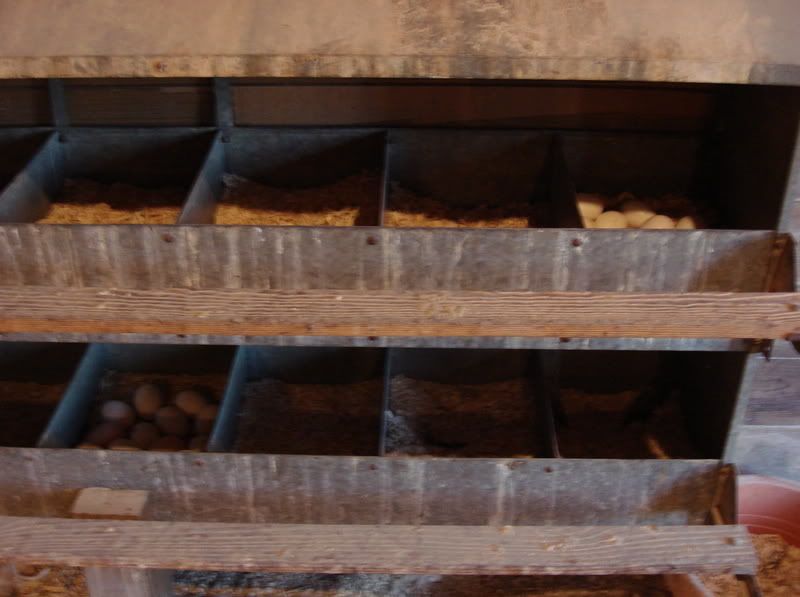 Meanwhile, the other two nests sit abandoned. Looks like Heather, like Ms. O'Kitten, will be an only child. But no matter, then you don't have to share your mommies' attention with anyone else!
Farfalle, A Bird of a Different Feather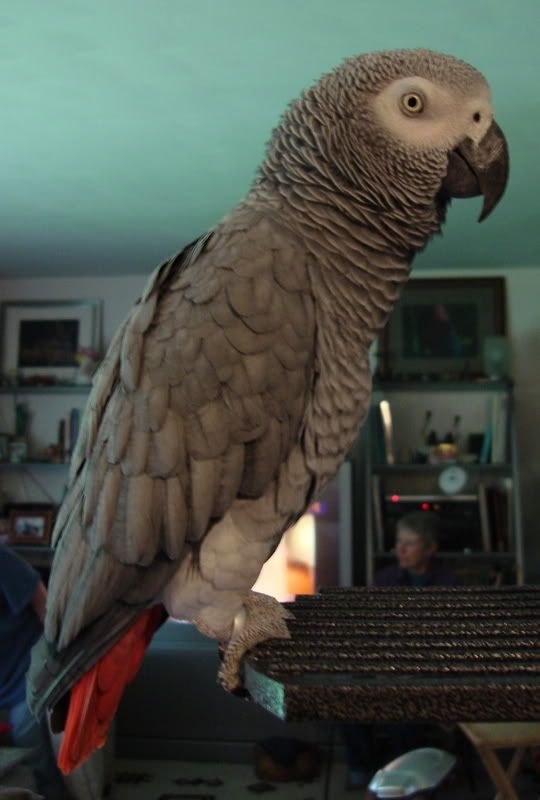 Today I visited my friends Emily and Peter, and met a new bird, Farfalle, an 11-year-old African Grey Parrot. I think he's extremely handsome. Just look at those scarlet tailfeathers!
Farfalle lives with his humans and two cats, who occasionally like to poke at him, but he's quick to peck at their tails and grab little beakfuls of their fur--just to make sure they remember who's the boss.
He is quite talkative and has a large vocabulary, but is also rather shy and only likes to vocalize when no one is watching. He is giving me a wary eye, but was very kind to pose for the camera.
Fleece Preview
Here's my mom skirting Llannie's fleece. I'm really delighted because the hay we got this year had few weeds and no burrs in it, so the fiber has almost no veggie matter, and next to no guard hair or other waste. This is about 1 1/2 lbs. of fleece.
Tomorrow morning a shearer is coming to do the sheep, and then we'll be set to take all the fleece for processing. Even Switzer—who is now about 15 years old—has nice fiber, all very soft with a lovely crimp. Since she and Lacey are so similar in color (must be that mother-daughter thing, although that makes Pepper a complete anomaly), we're going to blend their fiber together, making about 2 1/2 lbs. of a cinnamon-nutmeg flavor.

I'm not sure how much of Graty's fleece we have; last year I believe it was close to 3 lbs. but it may be a little less this year. We plan to blend his with our sheepswool.

I want to keep Pepper's fiber, partly because there's only about a pound of it, and partly because I think it'd be nice to card it myself, possibly with Thorn's lambswool, who was sheared last spring when he was only a couple months old, so that's supersoft, too. All very exciting, and I'll certainly keep you posted.