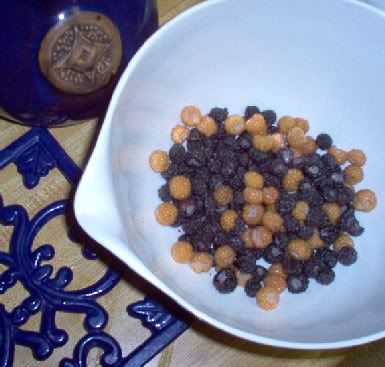 The first fruits of our labor.
Some of them are black, and some are golden.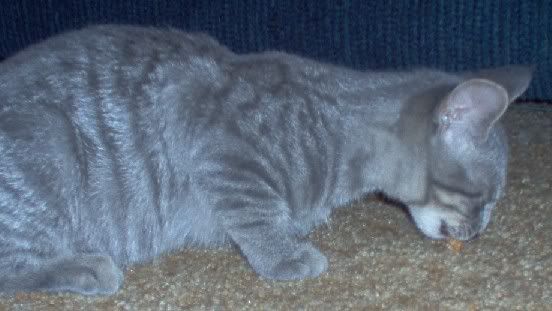 Morgan picked one out of the bowl for further investigation...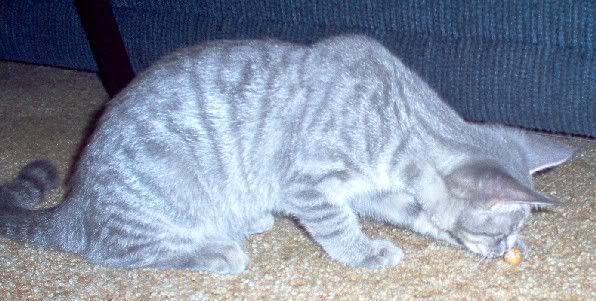 ...but she didn't actually eat it.
It didn't make a good toy, either. Too flimsy.
Spouse is building us a cat tree.
No one seems to mind that it isn't finished yet.
There was mention elsewhere of big hair, and I felt it necessary to embarrass myself by posting pictures of some of my more celebratory 'dos. From left to right, you may observe Obsidian Kitten in 1986, 1988, and 1989.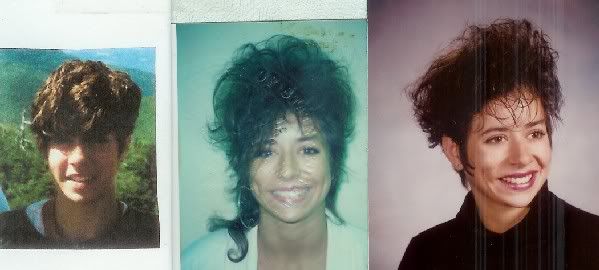 No wonder I now demand a cut that requires no more than a towel-dry.