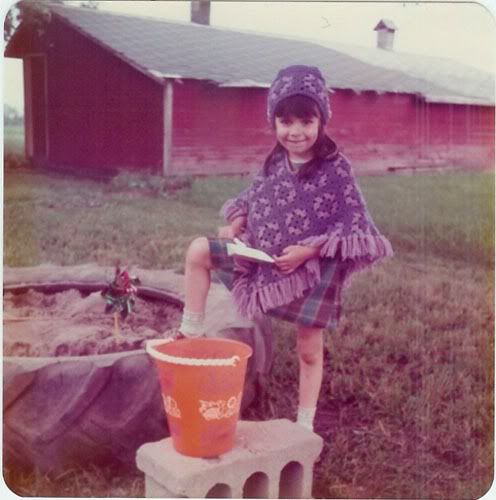 I found a picture of me in the infamous purple poncho WITH matching hat. This fine ensemble was crafted by the grandma who is currently teaching me to crochet. Isn't it too fabulous? Looking through the photo album with Grandma, we were laughing because I swear nearly half the pictures from 1973 to 1976 show me sporting this poncho. "See?" I said to her. "I
told
you I liked it!"
And now a brief photographic paean to the three obsidian cats that have cohabited with yours truly.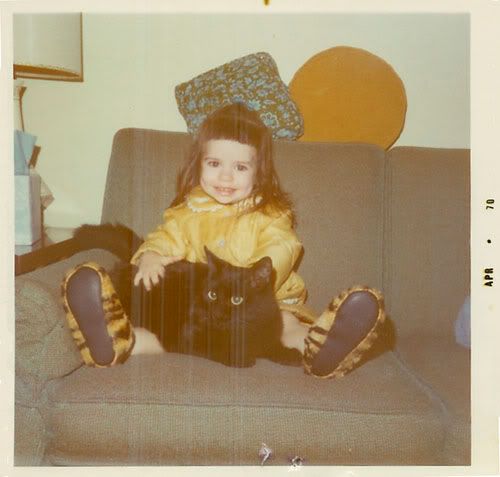 Sambo, April 1969.
Don't look at me, I didn't name him, I swear.
I wasn't even born when my parents adopted him!
Panther, summer 1980.
She didn't have a single white hair on her.
Her sister Tiger was tabby and white.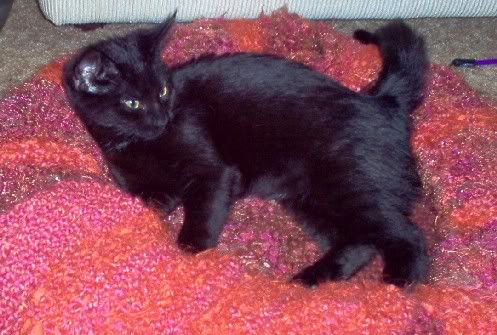 Isis Kyle, July 2006, in the S'n'B Snowball bed.
Famous Obsidian Kitten knit model.
Well-known for her owl-eyed stare, huge six-toed front paws, and signature wrestling "sleeper" hold.