It had to happen sooner or later.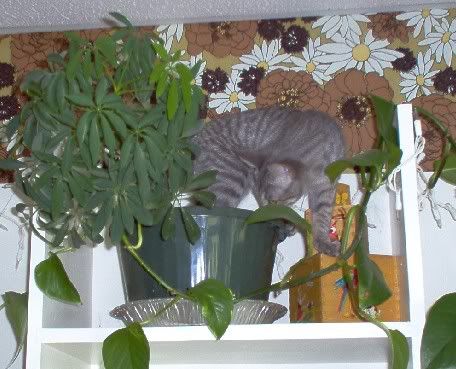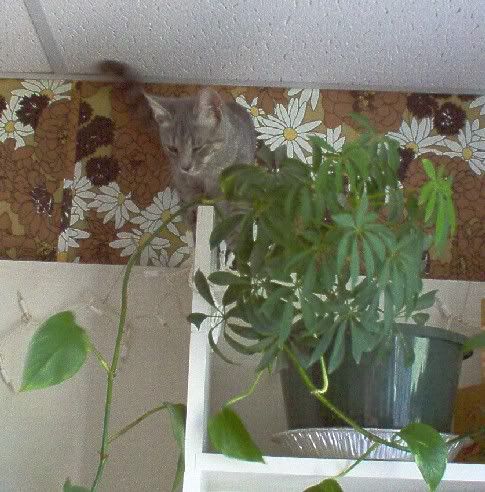 Morgan found the houseplants. She is quite the climber, after all.
I just didn't think she would find her way up that close to the ceiling this soon.
And yes, plant did wind up meeting floor shortly thereafter. (And you thought nothing exciting ever happened at the O'K Corral...)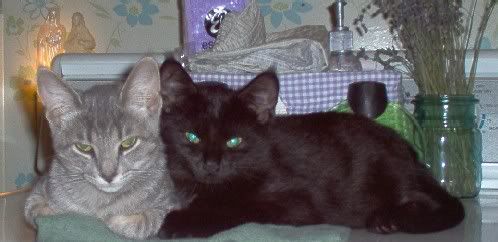 Later, very innocent kittens are found sleeping atop dryer, far from any evidence of aforementioned houseplant accident.
Behold: Buttons! Some rhinestones, some velvety, some whirly.
Some buttons may be yours...scroll down and vote
on the O'Kitten button if you have not yet partaken in the votefest.
And if you have...O'K thanks you!