...start something new.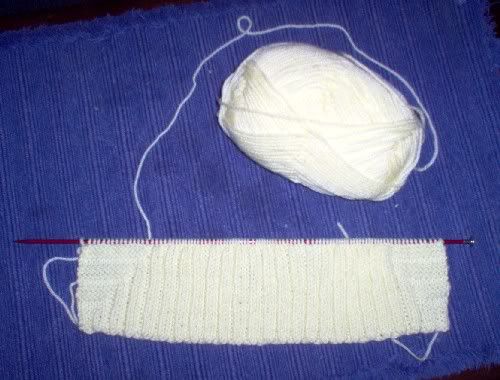 Last evening I cast on a little
Pixie Hat
. Progress is a bit slow when my helpers are awake.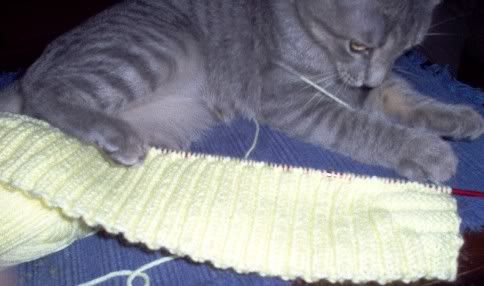 You can see below that I'm still trying to finish a larger critter blanket in time for the
Critter Charity Drive
deadline (July 15).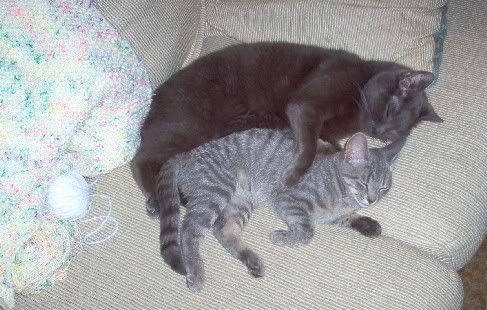 The blanket seems to have the uncanny ability to put critters to sleep, which is very handy when one wishes to knit.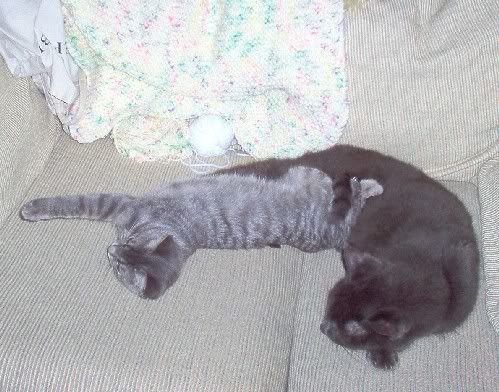 After measuring the critter blanket tonight, I set the tape down. As soon as I turned around, I spied my measuring tape disappearing behind the couch. Hmmmm... A strange obsidian critter was attached to the other end of it.