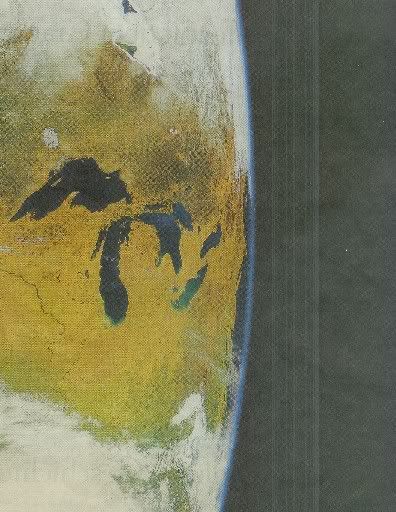 A Dutch friend sent me this lovely satellite photo of the Michigan mitten from a Dutch newspaper. Obsidian is right in the palm of the hand.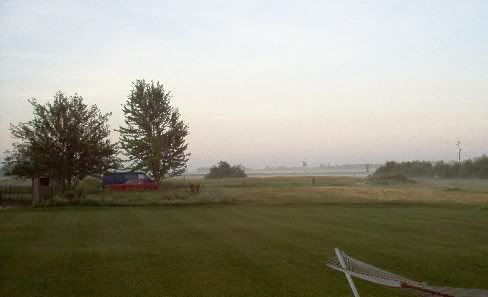 This morning I woke up early--a rarity--and the fields were covered in mist. It portends a warm, muggy day, but it is on mornings like this that I particularly love being on a farm. On mornings like this, I walk out on our little deck, and this is the view to which I am treated.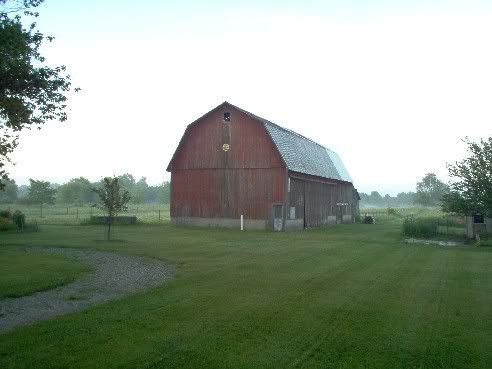 Good morning, barn!
I am so delighted with everyone's feedback on my O'K buttons! What a joy to hear from everyone. Voting is open until midnight tomorrow (Saturday), so if you haven't weighed in yet, it's not too late. Don't forget: there will be prizes, and Morgan and Isis are itching to wiggle their paws in the drawing hat!
You've seen the vintage buttons, and here are the other three sets of buttons that may be given away to the lucky prize winner, along with Obsidian Kitten's bionic fridge maglets!
Set A: Black-and-silver and black-and-gold, mostly.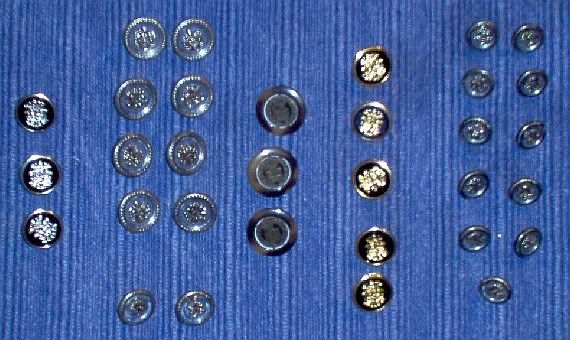 Set B: Assortment of sizes with crests on them.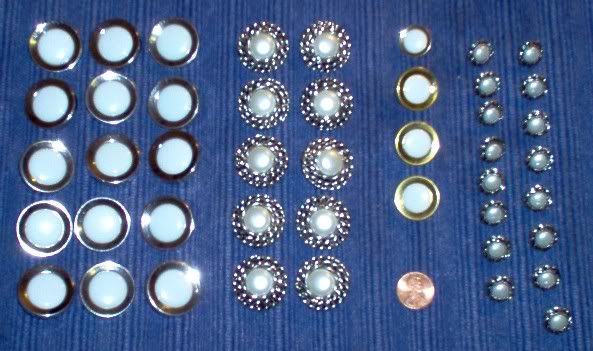 Set C: Mod, mostly white-and-silver and a few white-and-gold. The ones on the right are lil flower-shaped white-and-silver ones. (Penny is for size comparison.)
And finally, critter blanket #2 is finished! 21 x 24", along with one last catnip mouse (he's a zebra) and two really roll-y felted cat balls. Off to
Rebekah
today, and just in time. I know it's not much to look at, but it is nice and squashy for napping, and hopefully some lonesome animal will like it just fine.