Isis models my second intarsia attempt.
I used this skull pattern.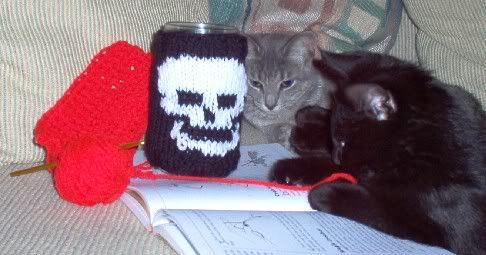 As you can see, I had some assistance.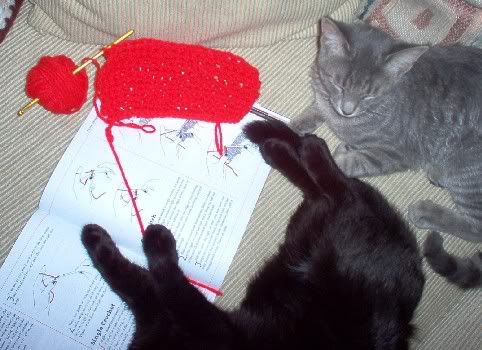 The red thing is my first try at crochet.
After inventing some stitches, I think I'm starting to get the hang of it.
Learning new things made all of our brains hurt,
and required a long post-crochet nap.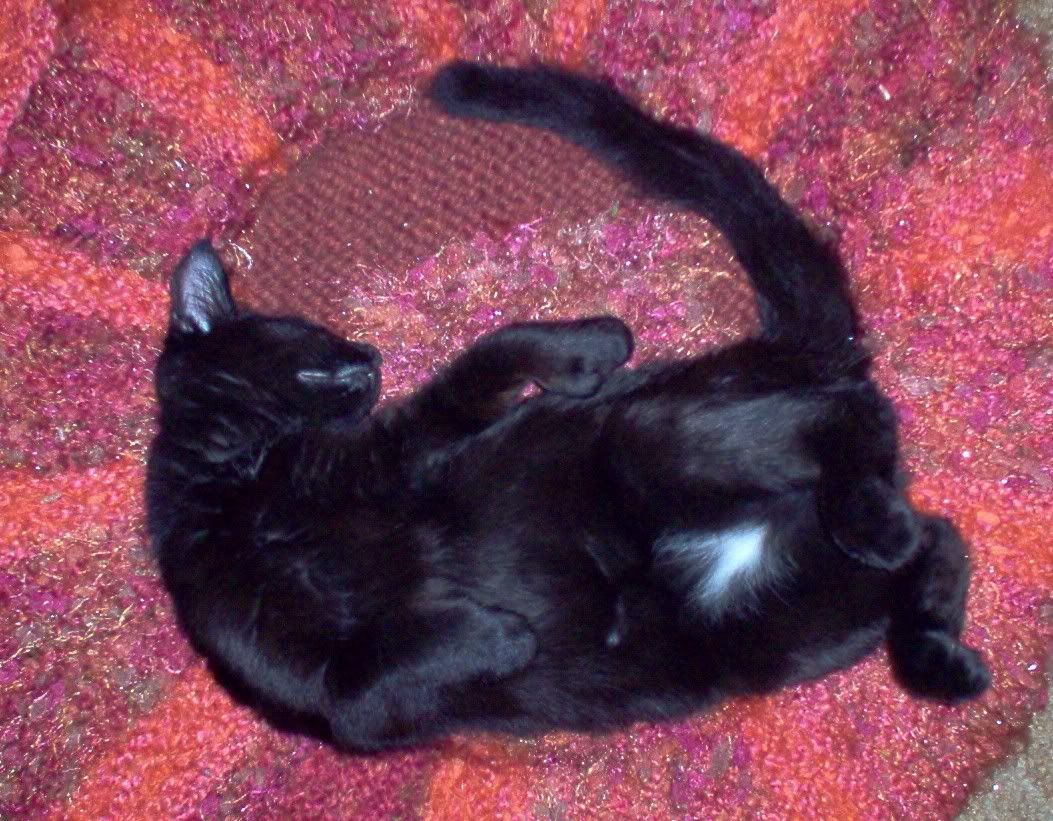 Just don't tell Isis that I showed you her bikini area.