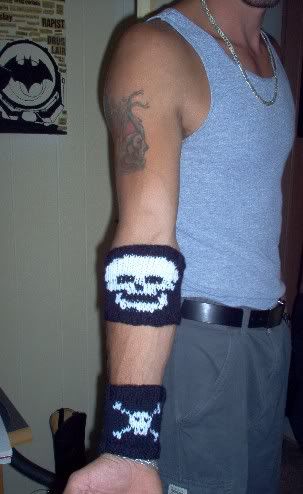 My first skulls have reached their intended recipient,
kind enough to model them here.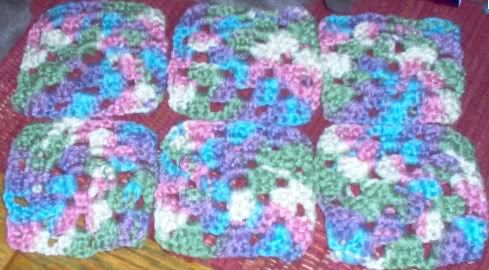 I'm beginning to get the hang of crochet,
thanks to a good teacher in the person of my Grandma.
These are my first Granny Squares!
(Yes, I do sense the irony.)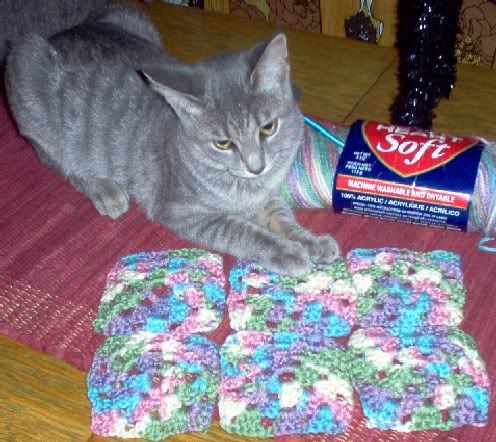 Morgan seemed to expect said squares to transform
into some delightful type of cat toy.
I gently informed her that they are to become a baby blanket,
and I believe you can see the disappointment on her face.
7/31/06 Editor O'K's Note: Skully model is not Mr. O'Kitten, but our dear friend Chad, who was gifted with the skullies and kind enough to model them for me.