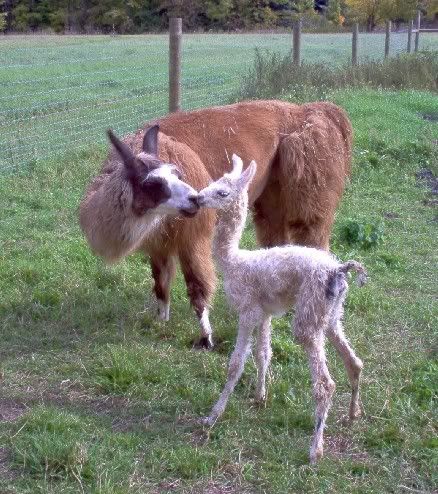 Pfeffernüesse with her mamma, Lacey, on her birth day, October 3, 2006. Pepper is about an hour old in this picture.
Pepper is 8 months old now...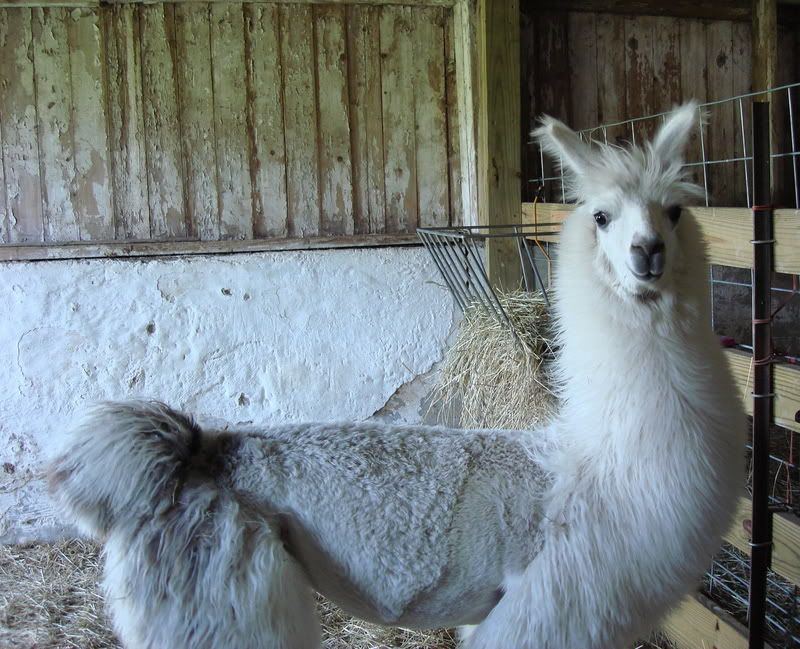 ...and getting bigger every day.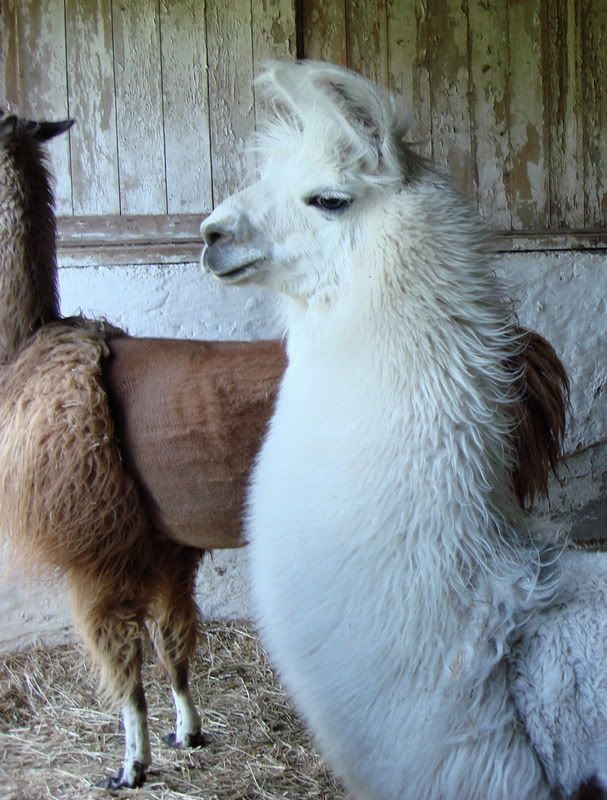 If you ever wondered how llamas sleep, they kush down just like camels. I caught Switzer, Pepper, and Lacey all still abed the other morning.
Pepper has just woken up. You can tell she's still a bit sleepy.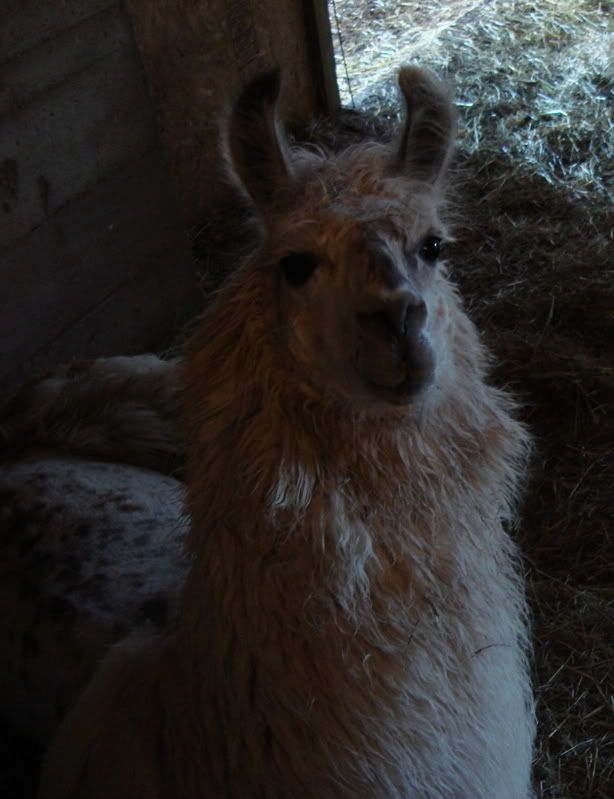 Graty isn't up yet, and can't figure out why I'm in the barn so early in the morning.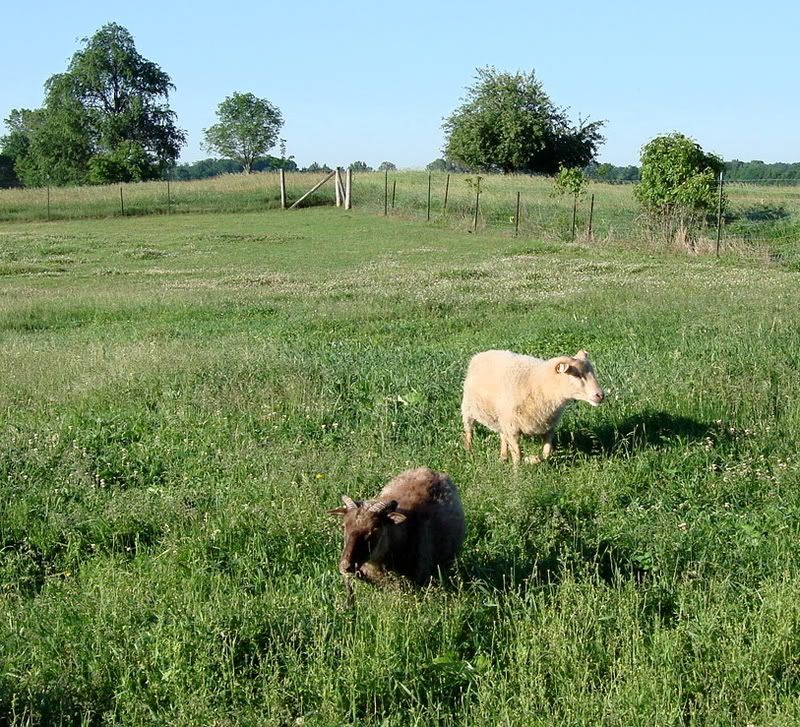 Even though the llamas were still lazying about, the sheep were already awake, grazing on the dewy grass.