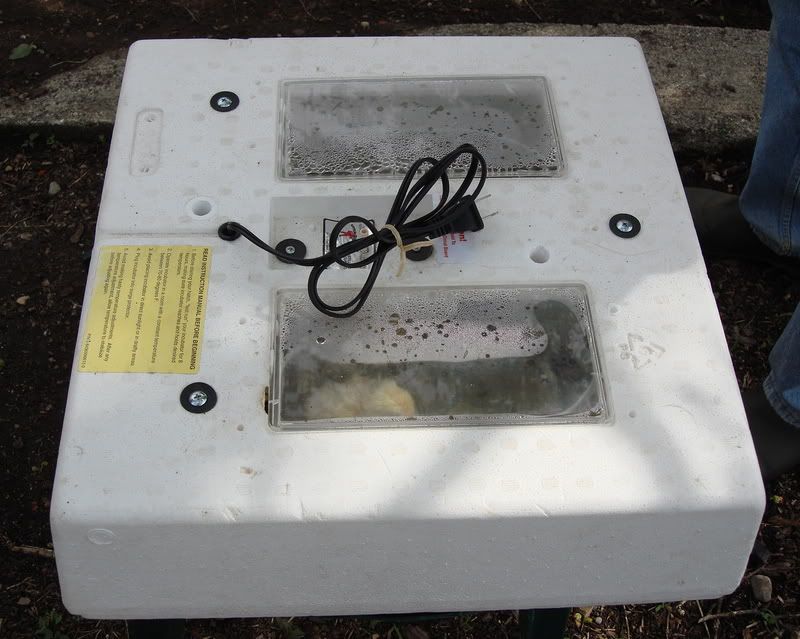 By Monday morning, I had thirteen hatchlings. Here they are outside of Goldie's residence awaiting their big move.
I imagine they were quite happy to leave this big mess behind. They left the remnants of quite a wild party for the landlord to clean up--and I never even got a security deposit from the crazy little tenants.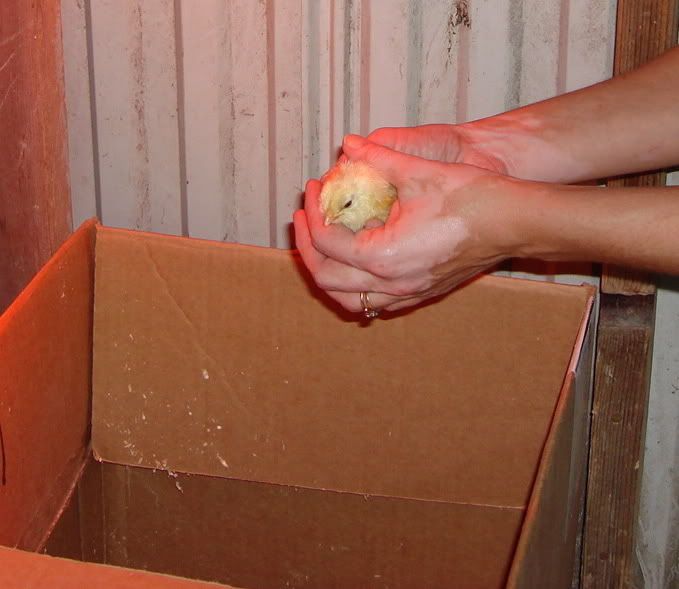 Here's the last one being moved into their new home. The heat lamp casts a warm, red glow over everything, making it look a little like the warming rack at Arby's--but they seem to like it.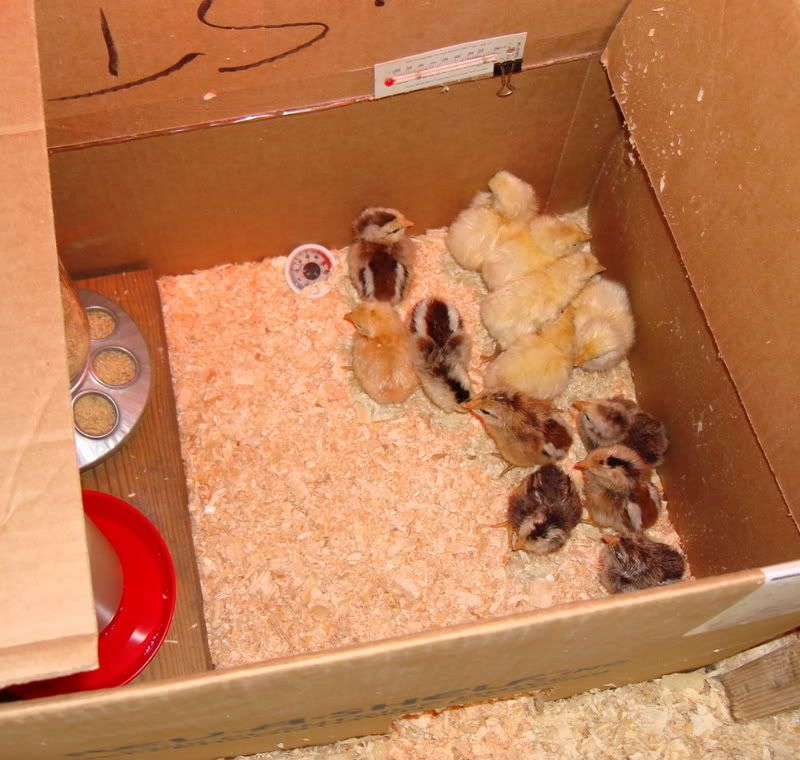 You can just see their small feeder and red chick-sized waterer on the left.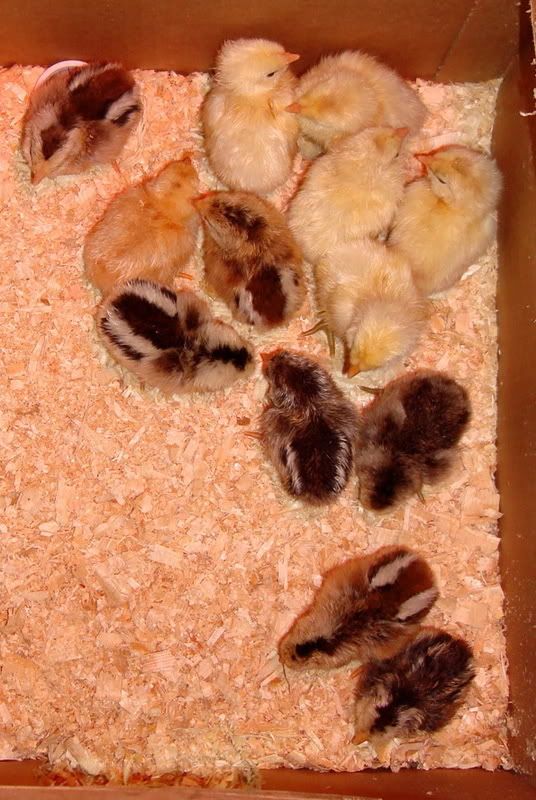 Five yellow, one buff, and seven multi-colored chicks.
Eggsperiment Tabulations

Eggsperiment #1
: Two hens + 30 eggs = 1 chick,
Heath(er)
03.3 % hatch rate
Eggsperiment #2: One hen (
Goldie
) + 10 eggs =
8 chicks
80% hatch rate
Eggsperiment #3
: Still air incubator + 24 eggs = 13 chicks
54% hatch rate