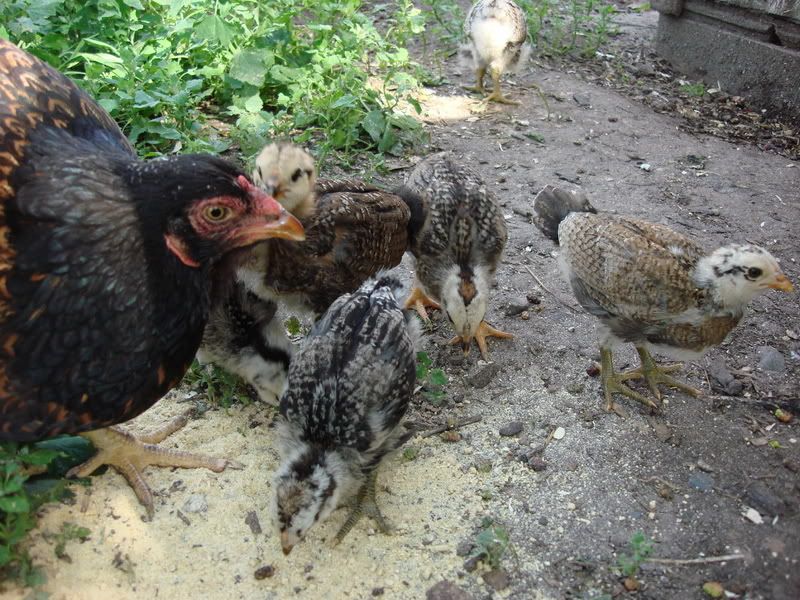 Remember how little Goldie's eight chicks were on their big moving day from the window well to the brooder shed? Well, they've grown a lot since then. Here they are at about three weeks of age.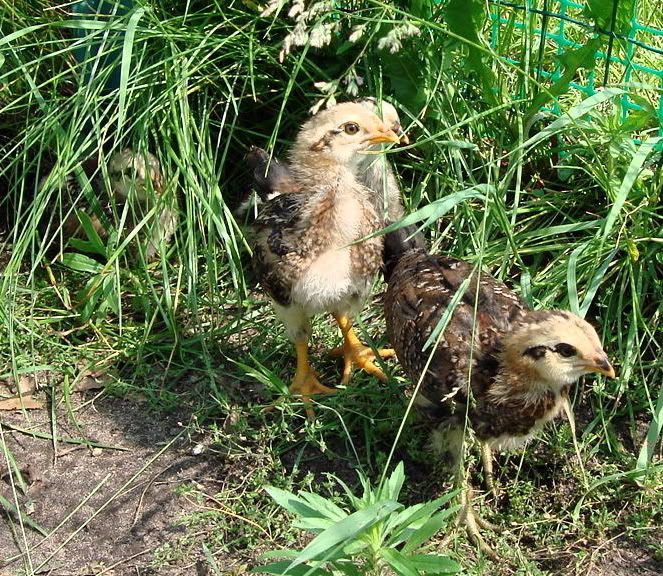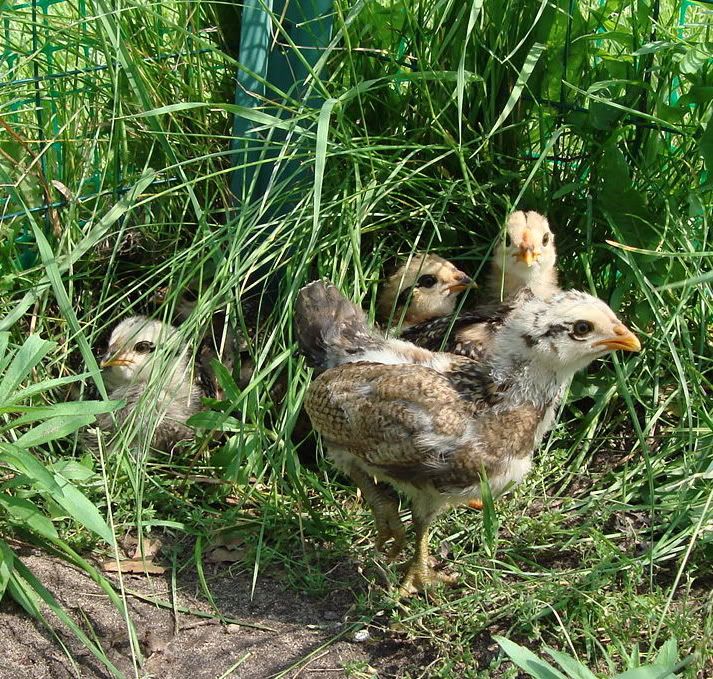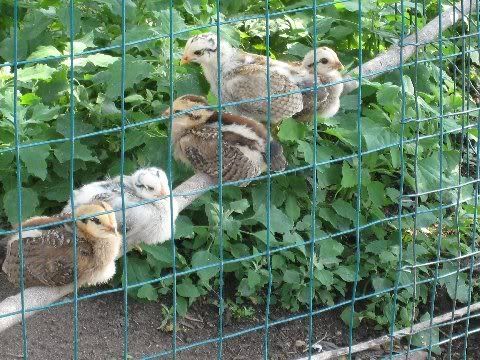 They perch on a branch as if they were big birds already.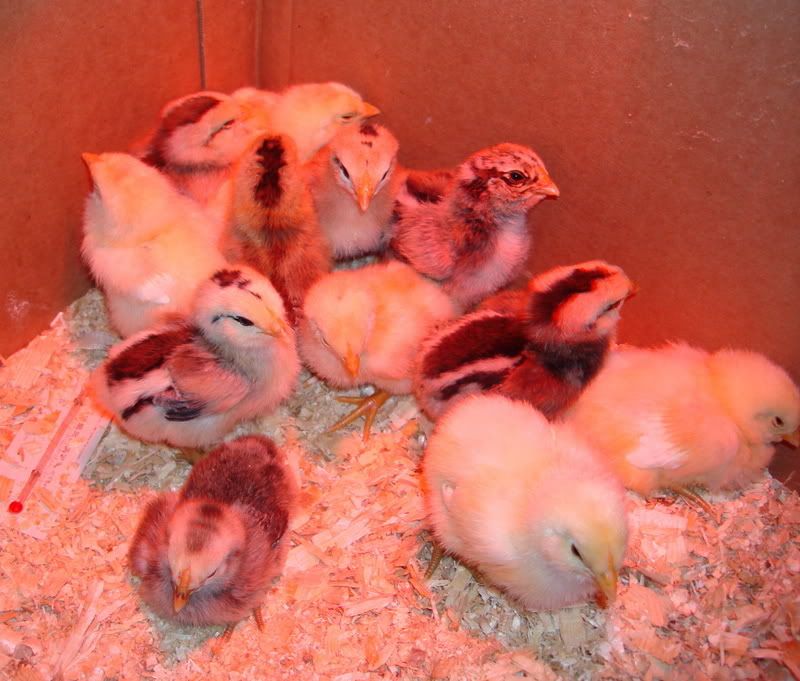 The thirteen hatchlings from the incubator are doing well. Here they are at about a week old, under their funny red heat lamp.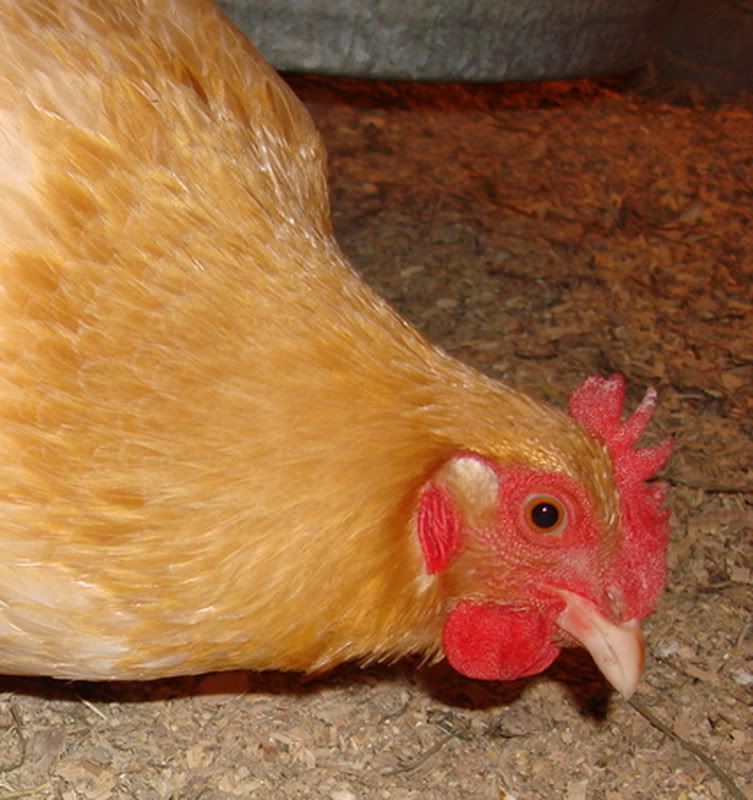 I was having trouble keeping the temperature regulated with the heat light, so I found them a mamma in the form of Buffy (above), who was feeling all broody and stubbornly sitting on a completely empty nesting box. She's taken quite well to the mothering role, and everyone can now go outside to hunt bugs, nibble weeds, and unearth worms under the mulberry tree.
Heath(er), at six weeks, is nearly as big as mamma Timmy now, and sits on the roost with the big chickens at night.
Here's Heath(er) with Daddy Odo at right. Heather's real mother is probably one of the large white hens like the one in this photo.