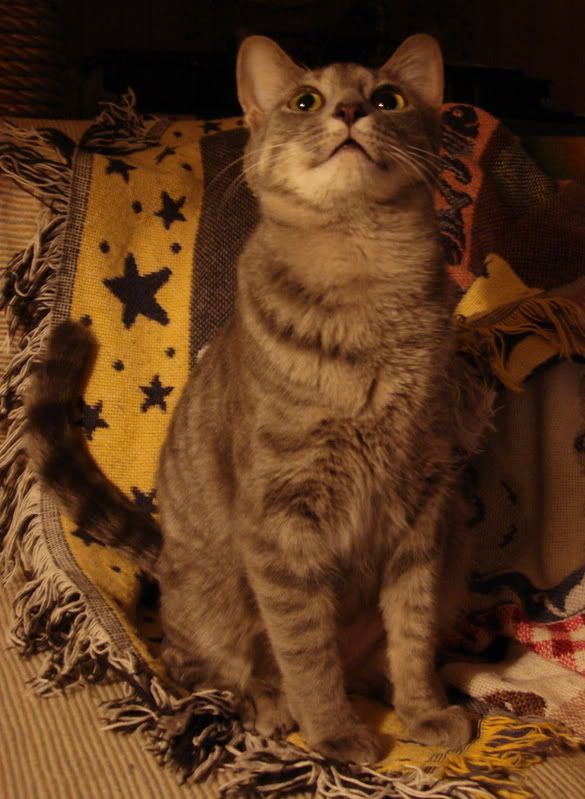 Morgan Freeman LeFay
Morgan lets herself into the cabinet where I keep all the extra bags...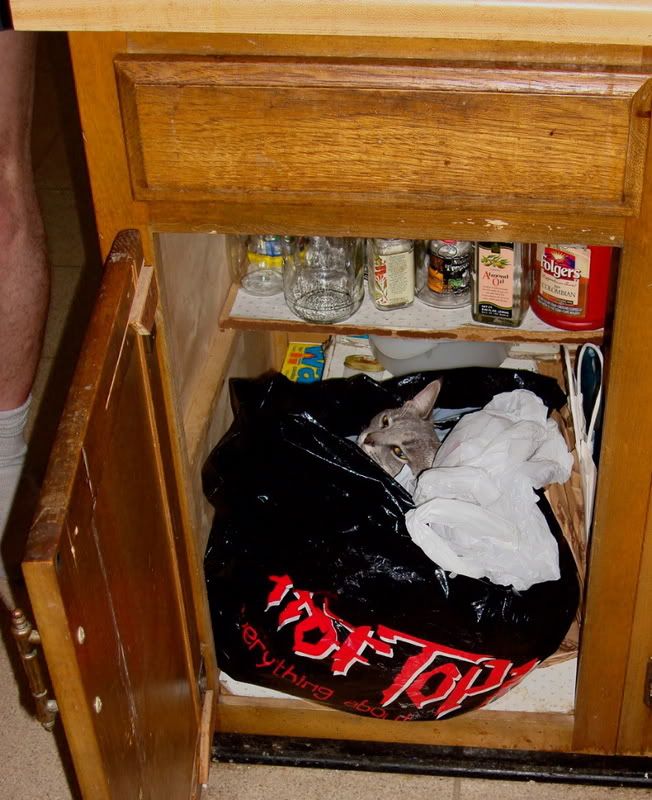 ...where she makes herself a nice little nest.
When she emerges, of course, she needs a good stretch.
Isis Kyle
Isis mostly mopes around on the couch.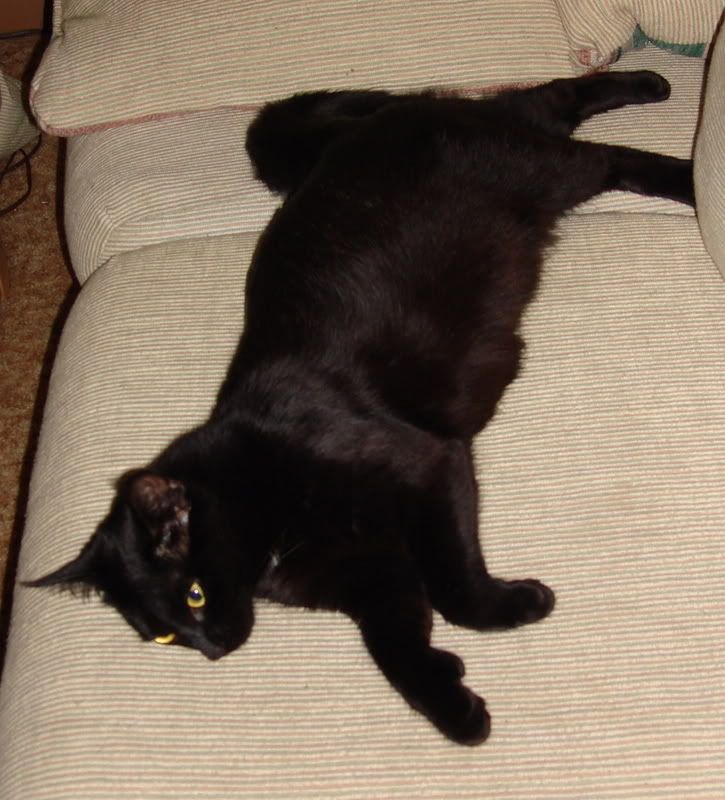 I think she wonders why we can't make it any cooler for her.
Emma Fife Peele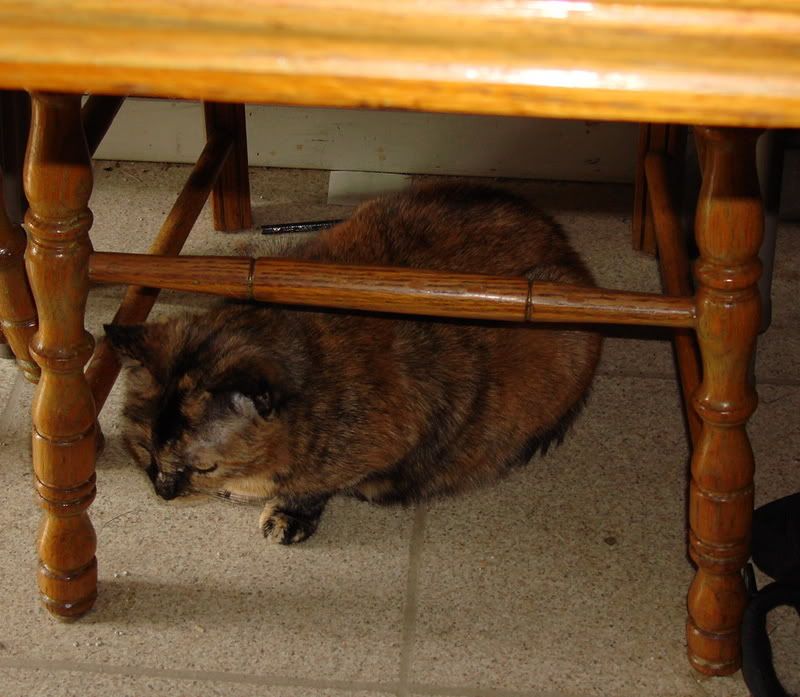 The linoleum under the kitchen table is usually nice and cool.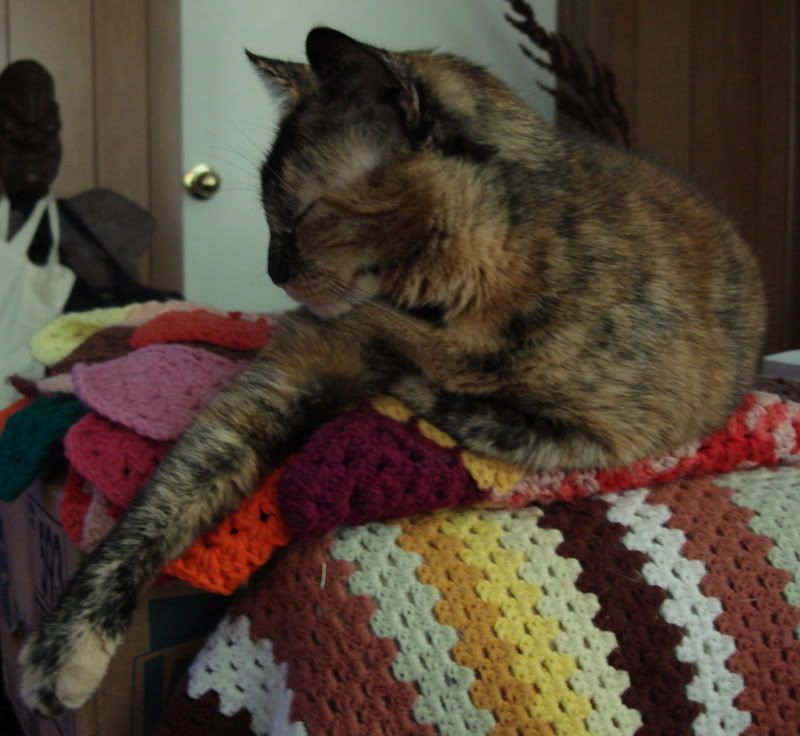 However, it's far easier to survey your kingdom when you're draped over the back of the couch...
...unless you happen to nod off while observing your subjects.