Buffy's Brood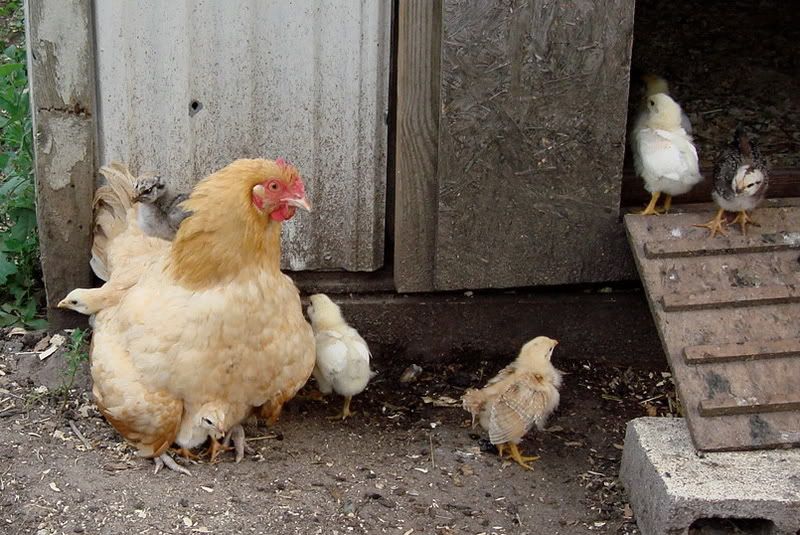 Here are the chicks with their new mamma, Buffy. I can hardly believe they're the same babies that just emerged from the eggs in my incubator on June 3. The one closest to the center looks most like Buffy, and I'm fairly certain that one must be her chick.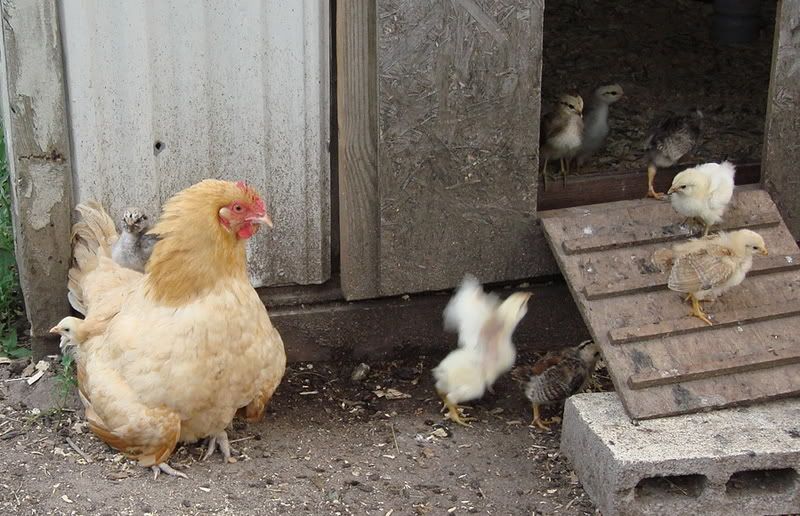 Buffy is such a big bird that she can still fit most all of the thirteen chicks underneath her. She puffs up her chest and they run under her skirts, with the remainder ducking under her broad chest and wings. They also enjoy hopping on her back and sliding off.

If you look closely, you can see one tiny face peering through her wing feathers on the left, and one on her back.
At 17 days old, they're learning to perch like big birds, too.
Goldie: Eight is Enough
At seven weeks of age, Buffy's kids still gather round for lessons.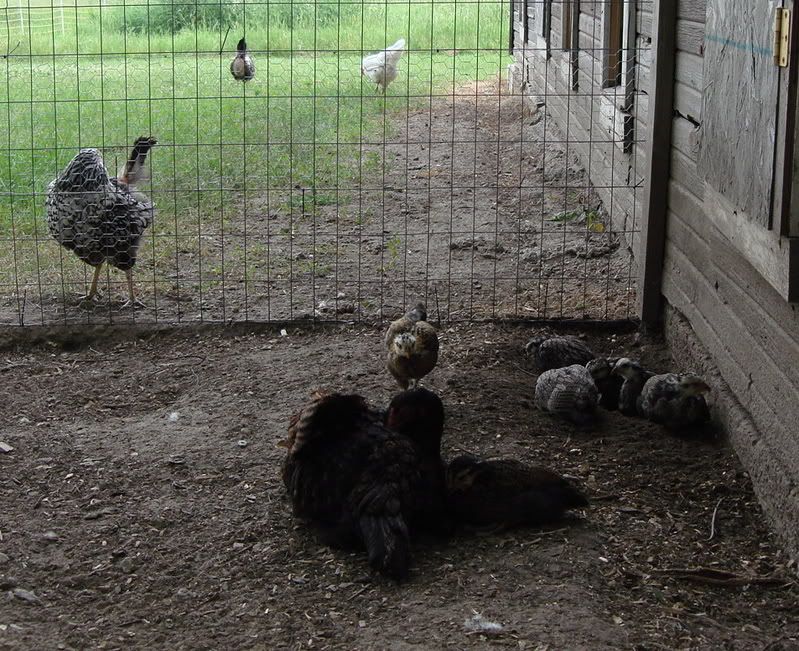 They've been moved to a pen adjacent to the big birds' quarters, so that they can soon be integrated into the flock. It's a bit less scenic, but Buffy (who isn't a very large hen) was starting fights with the rather sizable Goldie on a regular basis. I hope that soon she and her family will be able to join the rest of the birds in the hen house and the grassy field/flower patch they enjoy on a daily basis.