At 11:20 am this morning Lacey became a first-time mama...and we watched the entire event! I'll make the slightly graphic first few photos small in case you're squeamish, but they're really amazing, so feel free to click on them to see them larger.
I've never seen anything born before, so it was truly incredible to watch the little creature's nose and face emerge, then its legs, and then in a quick swoosh, it slithered to the barn floor! (Yes, llamas remain standing for delivery.)
The whole birth lasted less than half an hour. Miraculous.
And she had a 21-lb. baby girl! My mom dried her off a bit with a towel, and within a half hour she could hold her head up on that long stalk of a neck, and was "kushing" in a kneeling position just like a grown-up llama.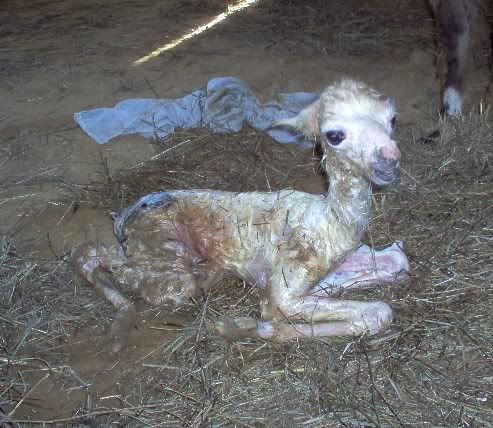 Before long she was getting to her feet...
By 12:30, she was outside with her mama, figuring out where the snack dispenser was located on a mamma-llama.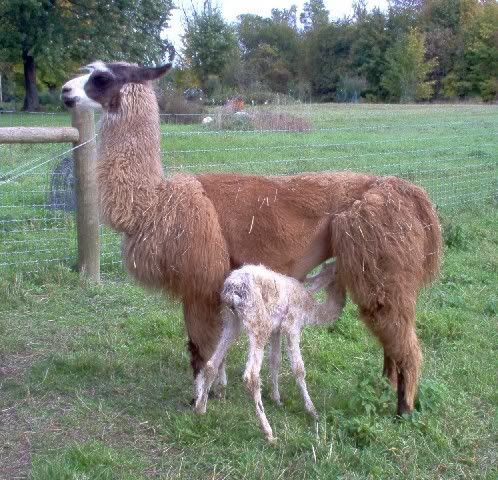 Soon the pair (along with Switzer, Lacey's mother and therefore the new grandma-llama) were heading farther out to pasture.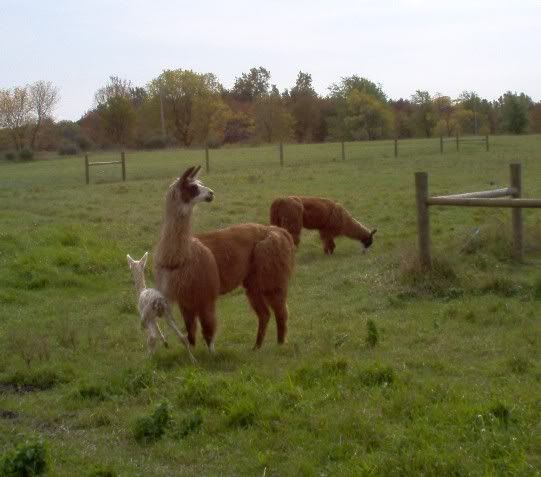 Several hours later, the little white cria was completely dry, with a fluffy white coat that is a soft as a rabbit's fur. She has just a few spots of black on and around her tail.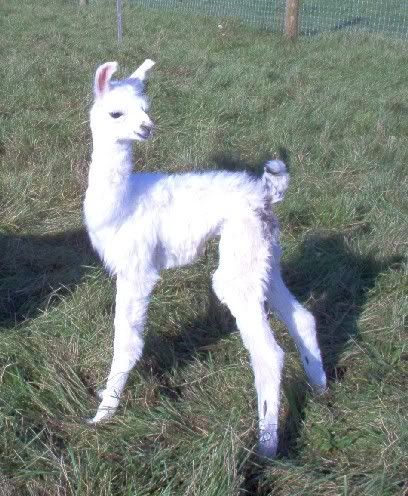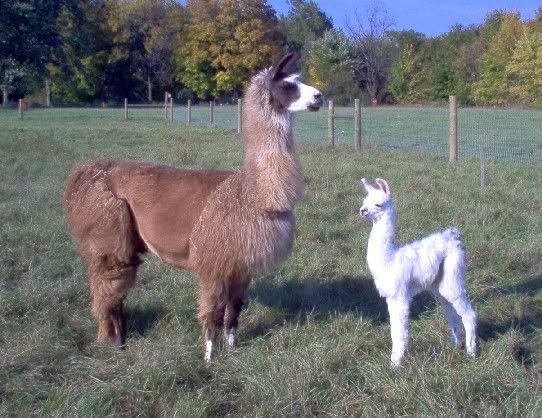 Now she needs a name. Her grandmother's name is Switzer, and her mother's name is Swiss Lace de
Queso Cabeza
...with a Miss Swiss Frieda and Princess Swiss Miss also in the maternal line.
Also, our farm is called Distelfink Farm. from the Pennsylvania Dutch for
Thistle-Finch
or Goldfinch, so she'll probably be named
Distelfink something
. Let me know your creative thoughts!