On a Warm March Day
We had a couple of those rare warm days this week and I got a chance to get out with the camera. Nearly all the snow thawed and although it's chilly again, it feels like spring is finally right around the corner.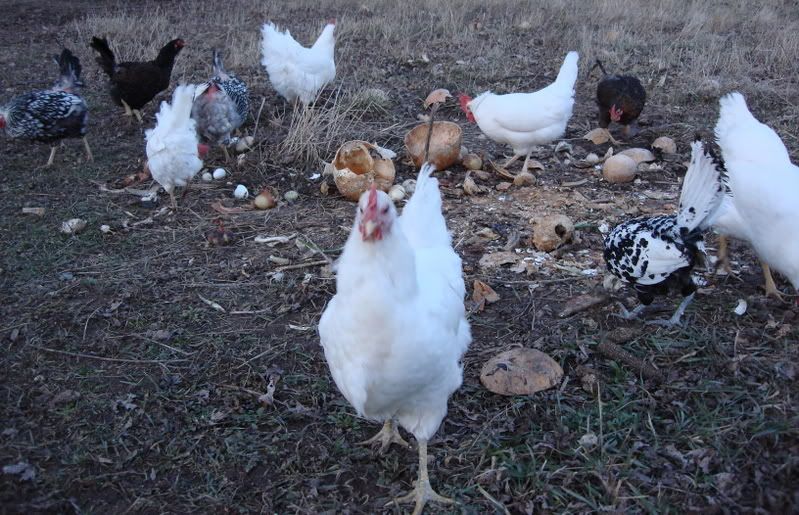 Even the compost pile thawed out. I can't imagine there was anything edible in it, but the hens were very excited about whatever was under there.
The llamas and the sheep managed to find things to nibble on in the pasture, even though it all looked brown to me.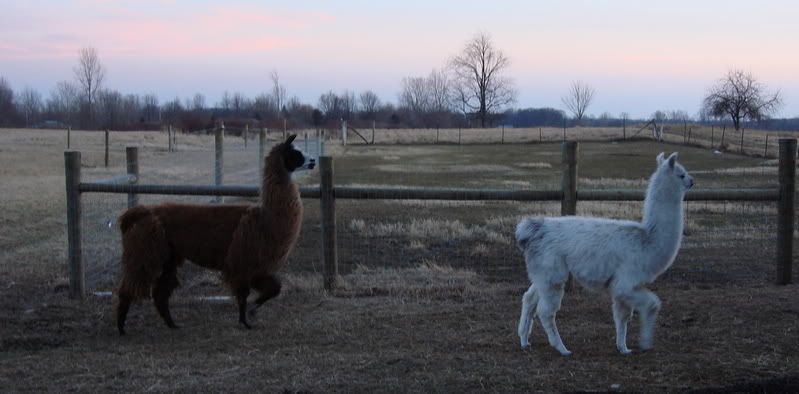 This didn't mean they didn't run for the barn when I showed up--llama crumbles and fresh hay are certainly more delectable then mushy, recently frozen grass.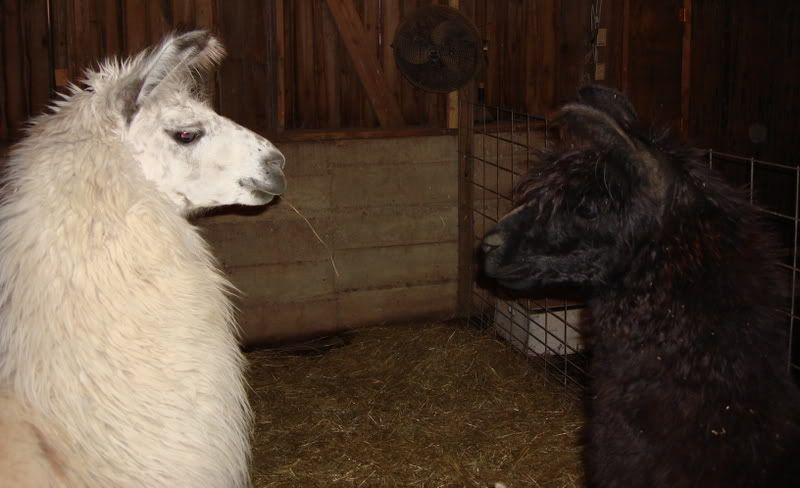 Graty on the left, Llannie (always virtually impossible to photograph) on the right. He has a really funny tuft of bangs.
Noses and Lashes
I love Pepper's velvety muzzle. You can see its little grey spots, and the freckle under her eye.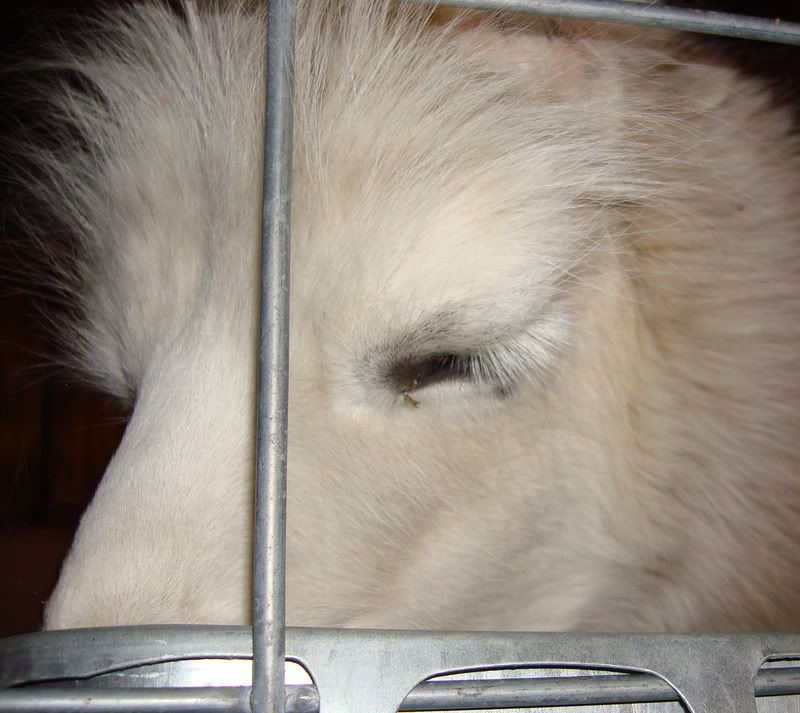 Pepper's eyelashes. Would you believe she's almost six months old already?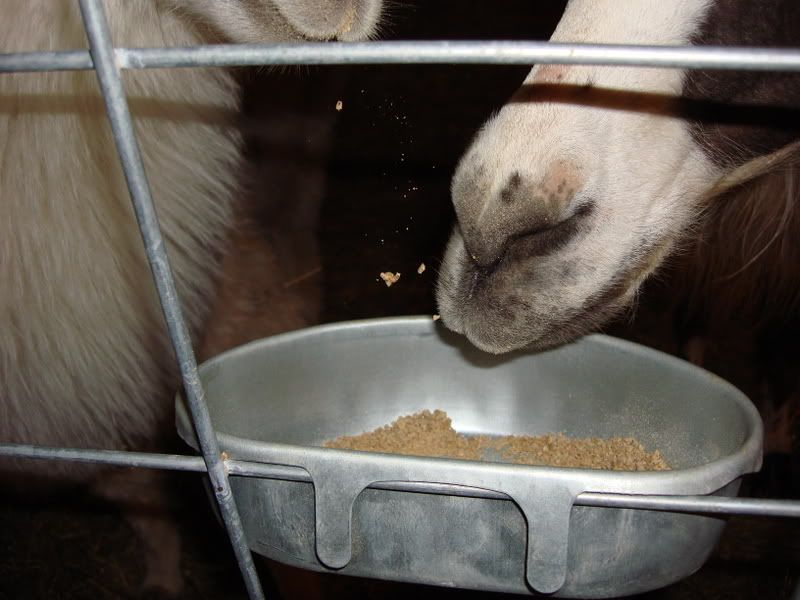 Whose nose is that in Pepper's dish? Mamma Lacey, trying to butt in!
Fluffy Graty. He may be big, but I still think he's cute.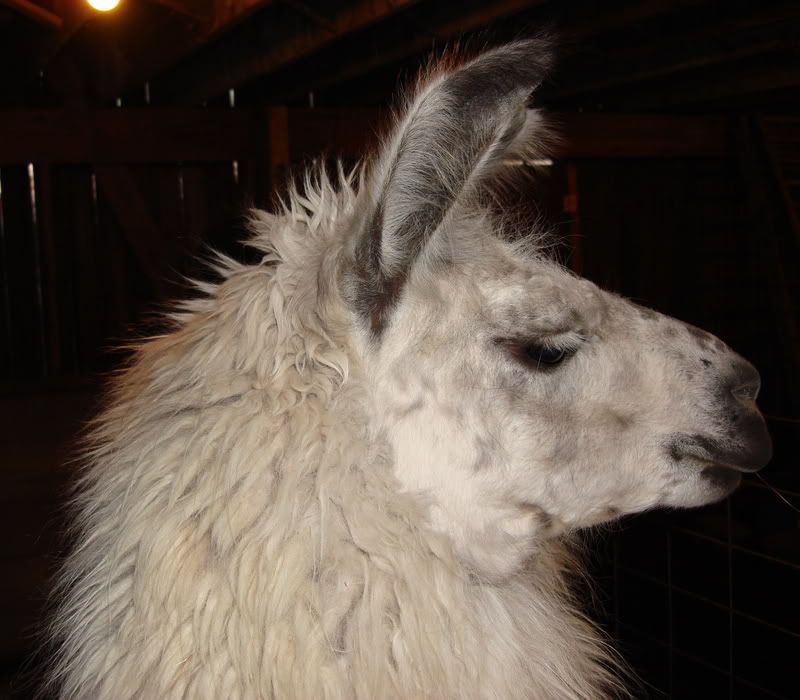 You can really see the difference between a grown llama's face and a cria's in these two profiles. (Of course, Graty is a moose!)
Pepper, at 23 weeks.
Magic Slippers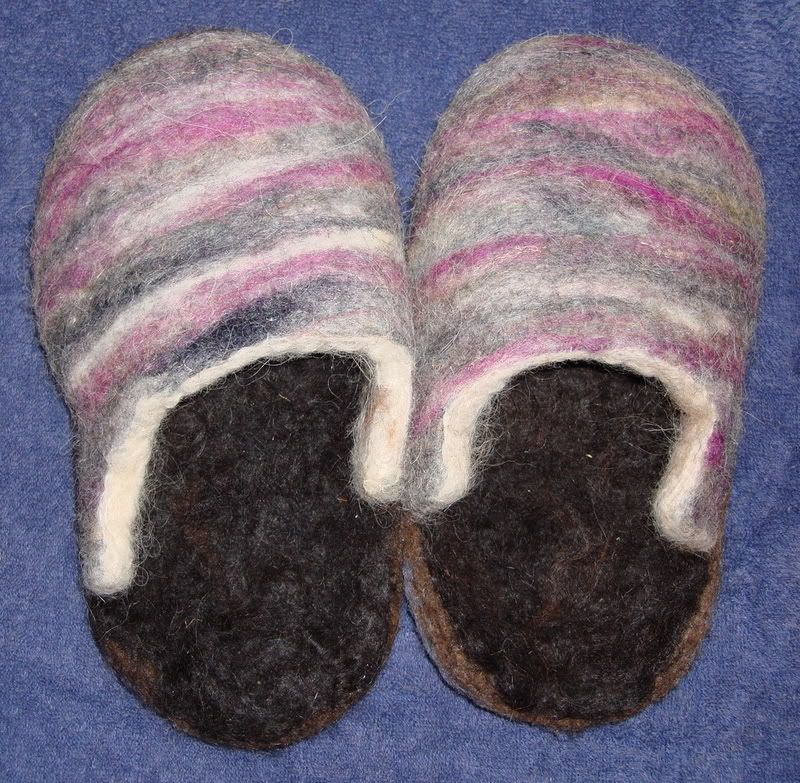 Slippers I needle-felted, a gift for a dear friend I'm visiting back east this weekend. They came out too big, so I was really brave and just threw them in the washer and the dryer. I think they'll be just about right now.
If you haven't seen the rest of my slippers and other needle-felting, there's a little
gallery here
.
Happy St. Paddy's Day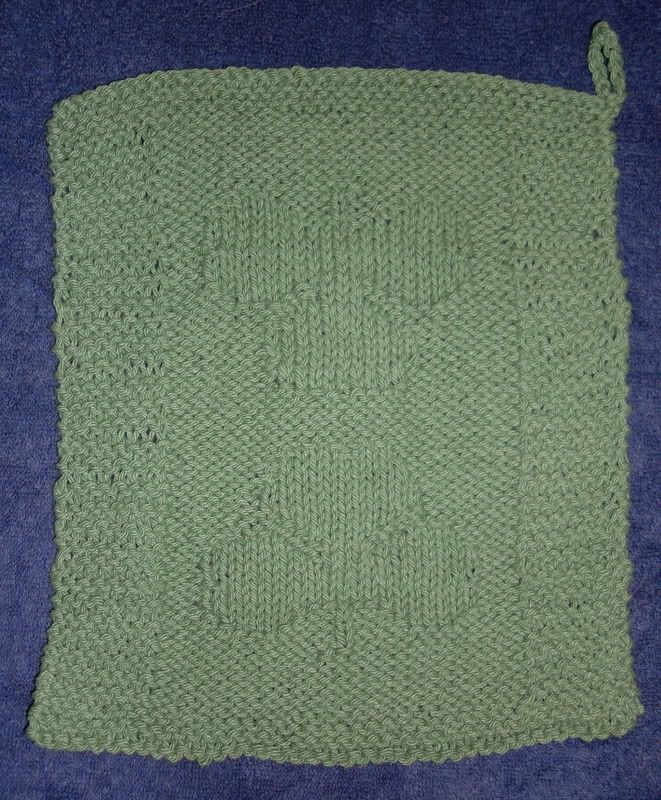 A wee St. Patrick's day warshrag. (I know, I know, I can't stop with these darn things.) I like that this one is reversible. Here's the
free pattern
; I didn't do the lace border bit. I used Peaches'n'Creme in a color I adore called Sage.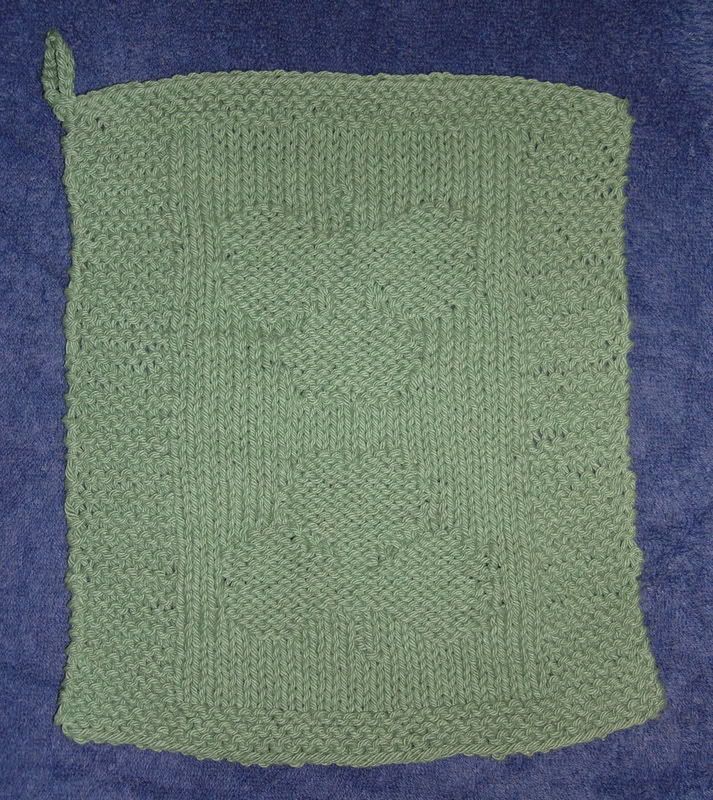 I'll be back east for the weekend visiting Linda, but I'll be back on Monday! Fleecey hugs to you all!