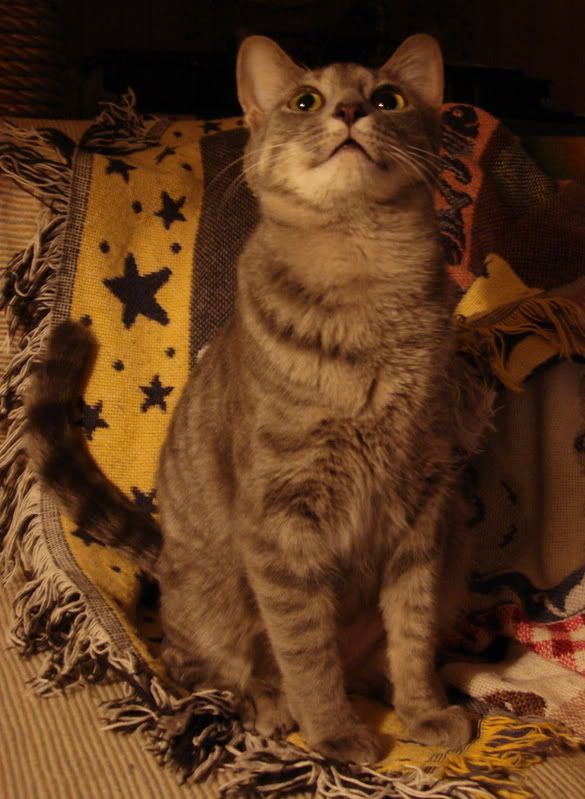 Foxy Socks
I got a package from my PRGE Secret Pal today. Not only did it smell like the U.K. and have all kinds of yarn-y goodness in it...
...but it contained this fantastic pair of socks that Isis and I were both quite smitten with.
Apparently they were quite tasty.
Not to mention fuzzy, black and red and toasty!
In the Bag
Everyone becomes very intrigued when it's time to empty the litterboxes. For some reason, I suddenly have several assistants (usually waiting with full bowels and/or bladders to use the freshly cleaned box). Here's the scene this week when I had one nice (supposedly) empty kitty litter bag.
Morgan: What are you looking at?
Isis: Hey! You aren't kitty litter!
Morgan: Well, of course I'm not kitty litter, dummy...do I look like garbage (or worse) to you? [muttering under cat-breath] Not that I'd ever call you trash, you silly weed--despite the fact that they gave you thumbs when they were handing out brains...
Cat Yoga (Emmalayana Style)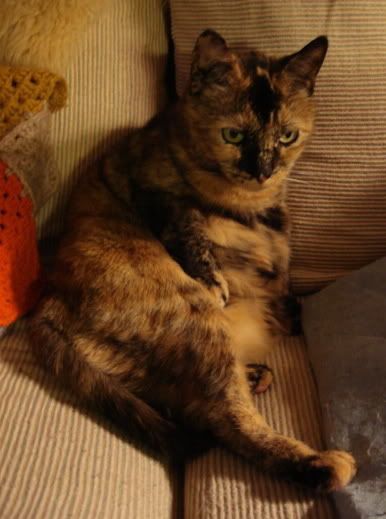 Namaste!