Yes, I'm still Peaches'n'Creme-crazy. I love this yarn. And look how nicely it knitted up into the Baby Kimono from the Mason Dixon book! This little kimono is my first official thing-with-sleeves. It's knitted in one piece and then folded over, so it was really easy. Not so much fun with the seaming, but not too bad. I figure once the sleeve seams are under the baby's arms no one will notice the lumps and bumps that bug me, and the yarn is really soft so it won't be uncomfortable or anything. Just me being picky. You know.
Here's the back: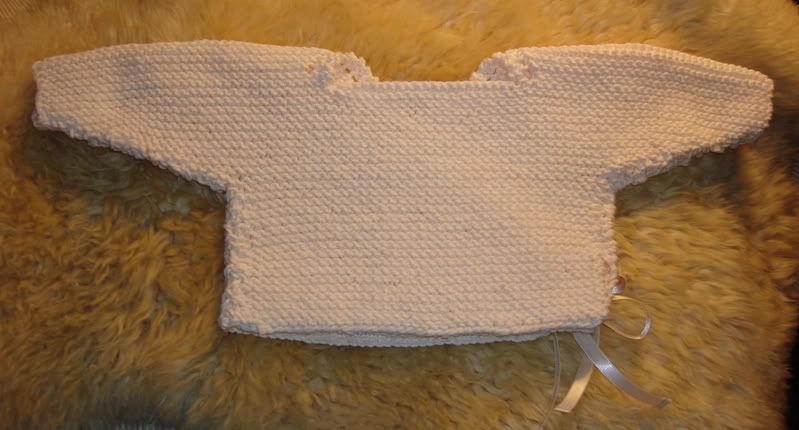 And here's the bib, sans Isis. Another Mason Dixon pattern. So fast and easy. Love.
Check out the button I found for it...MOO!