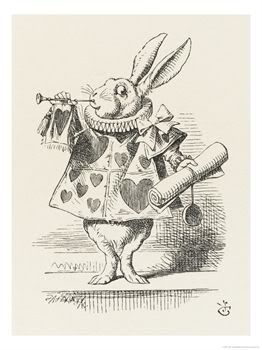 Easter is coming, and I really have this thing for rabbits.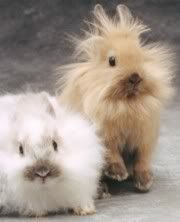 These are some kind of crazy breed of rabbits called
Lionhead Rabbits
.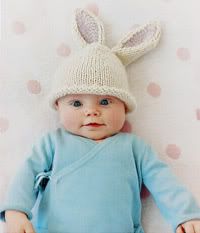 As for rabbits, do I have time to make this
bunny beanie
and get it off to NY before Easter? (Boy, do I love
knitting pattern central
, but every time I start wandering around there, I find free patterns for about 89 things I want to make...)
Because I think I must make one for my niece. (Every baby needs silly hats. I mean, why else have babies and cats, other than to put silly hats on them?)
This
egg cozy
is awfully cute, too. (I'm not really sure why anyone would want an egg cozy...but...it's adorable.)
KnitOwl also has directions on
how to knit a rabbit
. Her rabbits are awesome, and she has lots of rabbit-y things going on over at
her blog
.
This is one of my friend Sean's Mini Rex Rabbits. Isn't she beautiful? Sean gave me some gorgeous angora rabbit fiber last year that I'm spinning up with some Graty fleece. It makes the llama so lofty and shiny. It's just taking me some practice to get the hang of it with my beginning spinning skills.
You can see the beautiful angora in the back center, and then blended with Graty in the foreground. (Don't worry, no bunnies or llamas were harmed in the collection of their fibery goodness! *grin*)
Reading Rabbits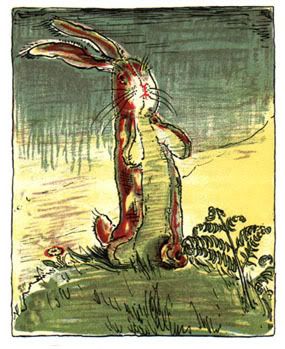 Spring time
As for favorite rabbit stories, I have three. One you can read right now, here:
The Velveteen Rabbit
. (Grab some kleenex, it's a tear-jerker--in the best way). This is a neat version, it has the original illustrations.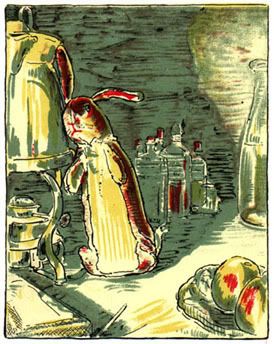 Anxious Times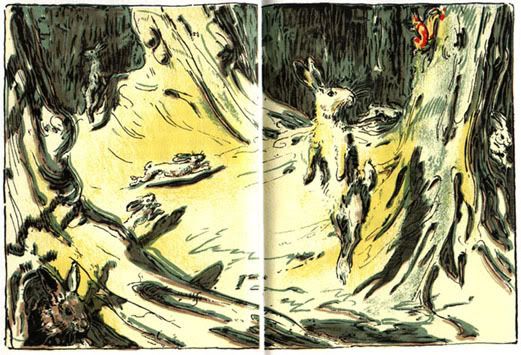 At Last! At Last!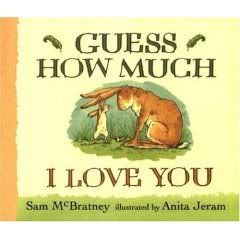 Next is
Guess How Much I Love You
. Also a wonderful story--readable at that link (very short; if you've never read it, it's lovely).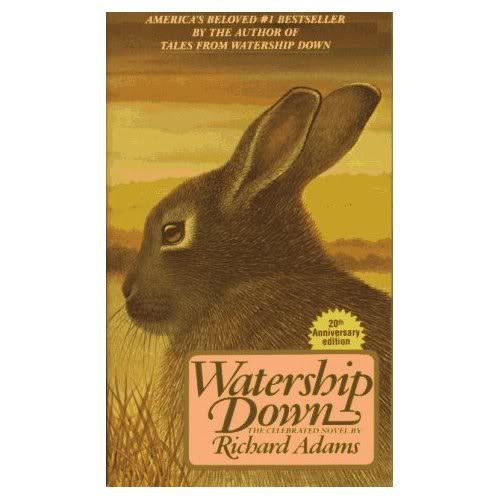 Finally,
Watership Down
. I've never seen the animated version, but I absolutely love Richard Adams' book (I also really enjoyed his
The Plague Dogs
).
Hop hop hop!