Thanks for the great feedback on my felting! I really enjoy it; needle-felting (the dry kind) was my introduction to fiber. It takes one felting needle (you can get
three for $3.50
), some fiber (roving or batting), and a piece of foam so you don't stick yourself with the pointy needle. Better still, you don't need a pattern, and you can't really screw up--you can always add more fiber or felt it more to make it smaller.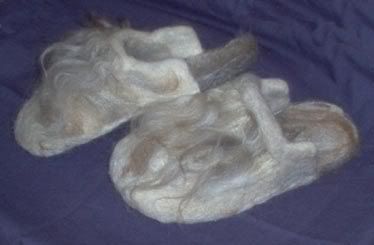 This was my first pair of slippers, made for my mom from Graty's fleece.
I used a pair of her scuffs for the pattern.
Graty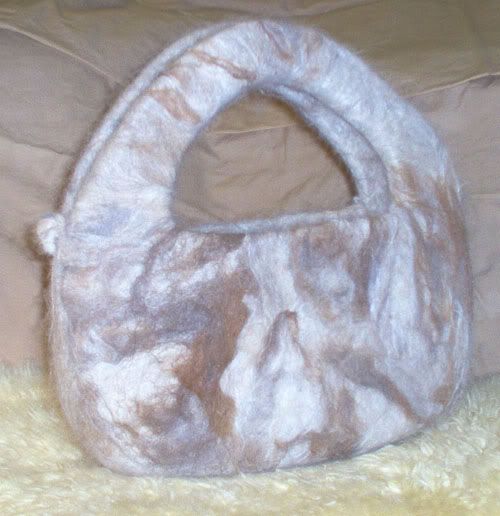 I also made myself a Graty-bag.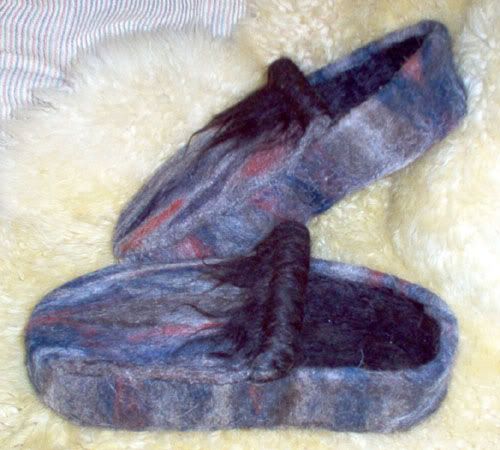 Wool slippers, decorated and lined with Llannie fleece.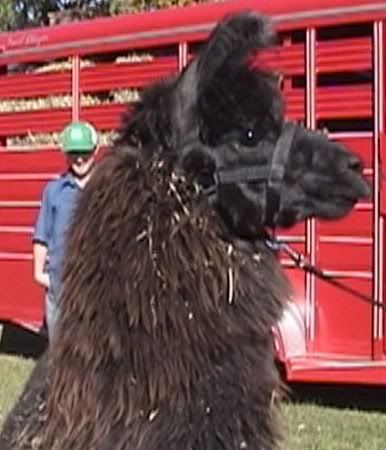 Llannie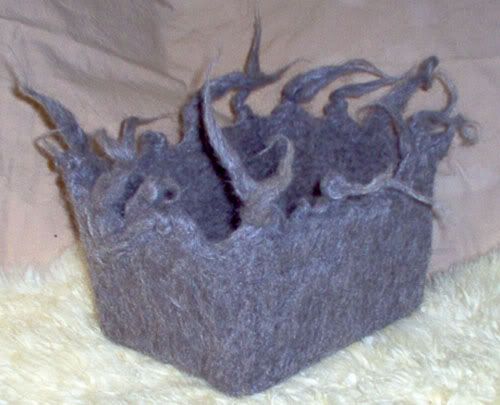 My first needle-felted basket, using wool roving.
It has tentacles.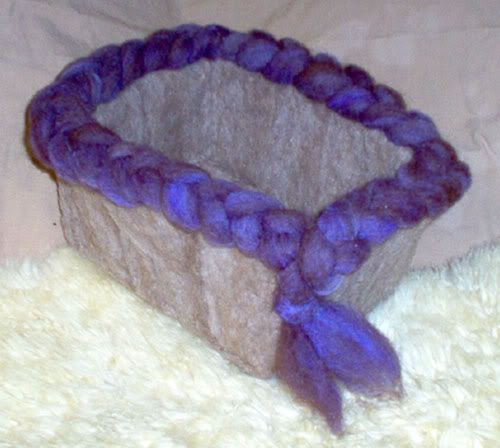 I made this basket for my grandmother.
I used wool roving, and braided some purple roving for the edge.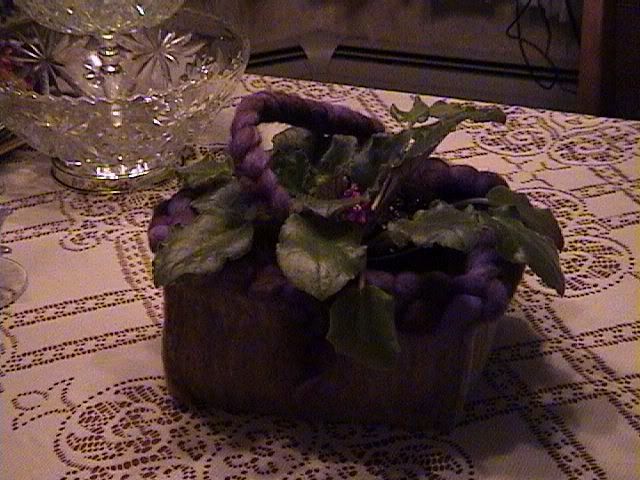 She put African violets in it.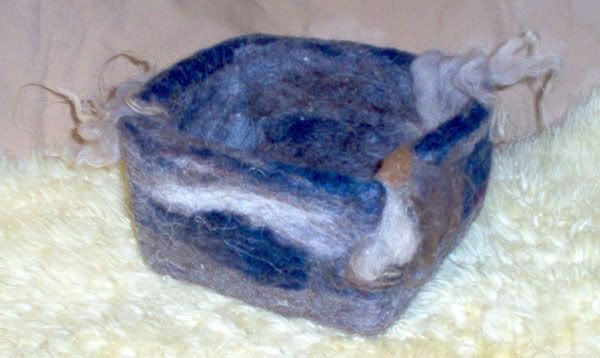 Another basket from mixed wool roving, with Graty fleece for embellishment.
There are easy felting directions (and supplies) here.
Wish I'd seen her cute ladybug before I made mine!
But here's a ladybug and rabbit I made my spouse for Easter.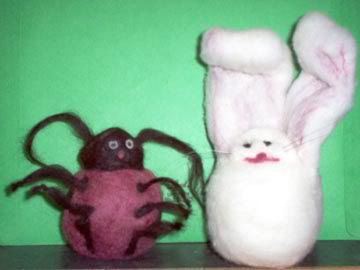 You can also use a felting needle and a bit of fiber to darn socks (not that I'm this industrious, mind you). Cats like to felt (er, uh, knead), too, but it's not nearly as much of a cat-attractant as knitting seems to be.