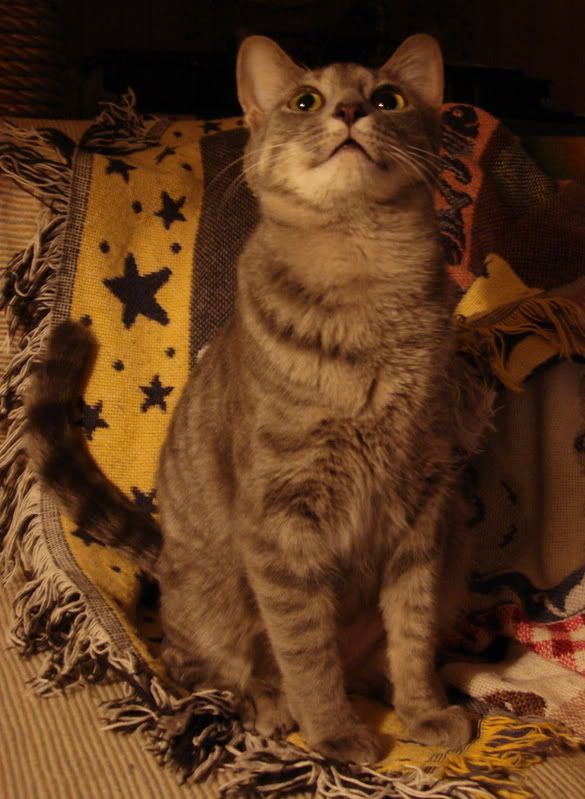 Cat in a Bib
I had Isis try on a baby bib I just finished knitting. Chaos and Mayhem seem to enjoy trying on new knitted items, so why not?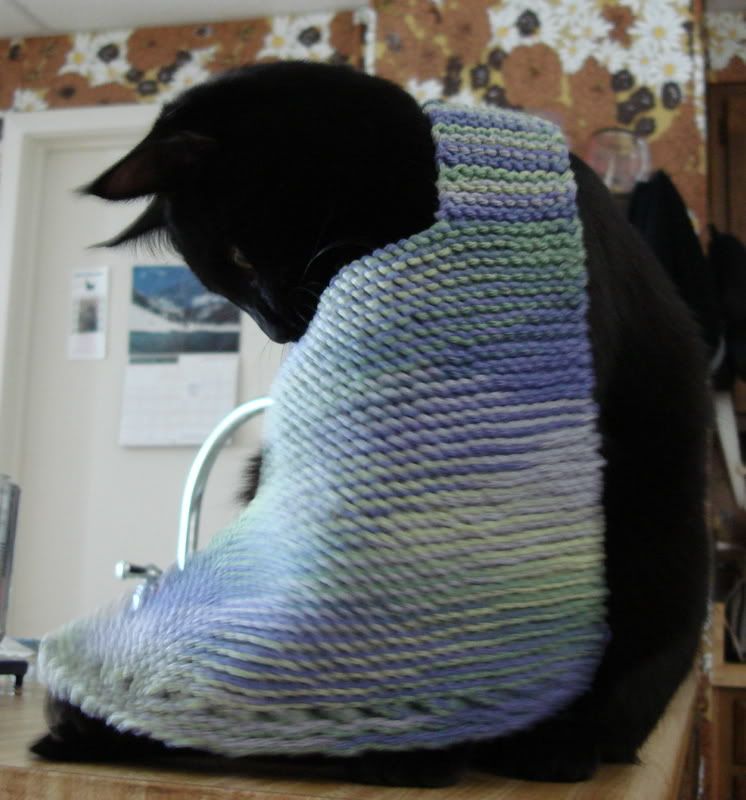 What's this?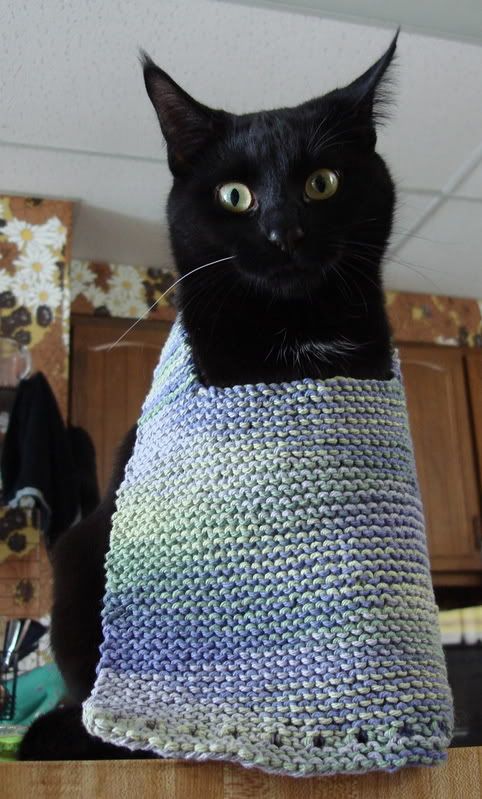 Hey……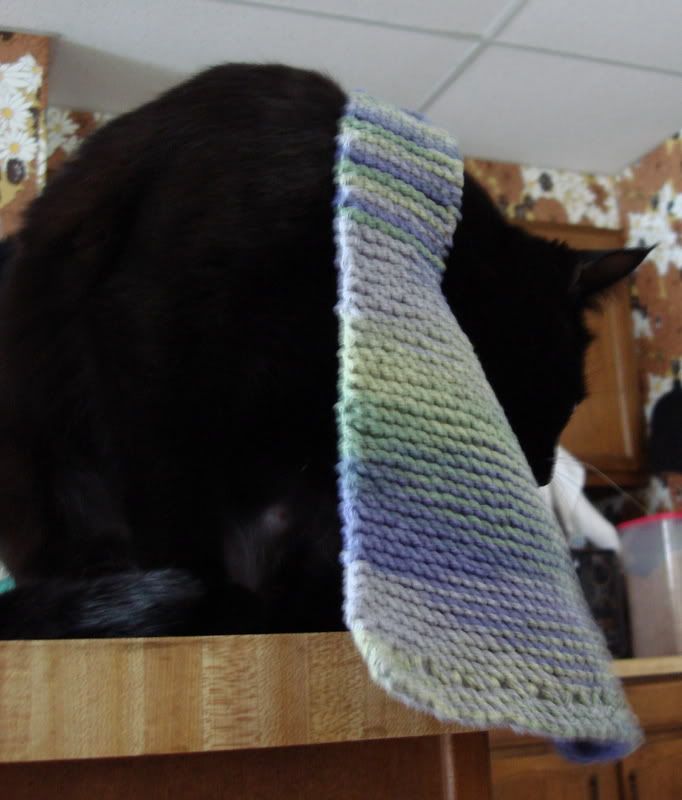 You down there…is this my color?
Get it off of me!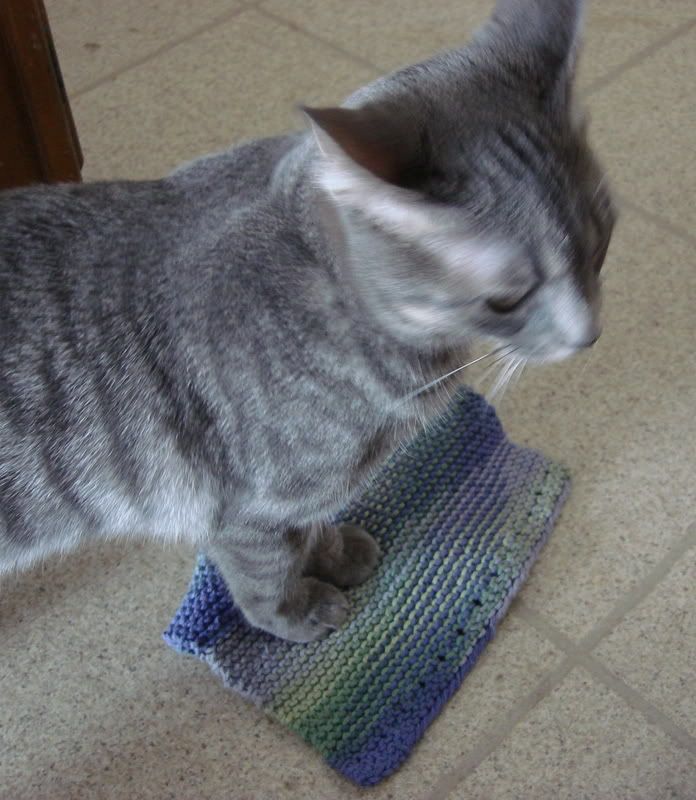 I got it! I got it! It'll never try to harm you again!
Cat in Clean Laundry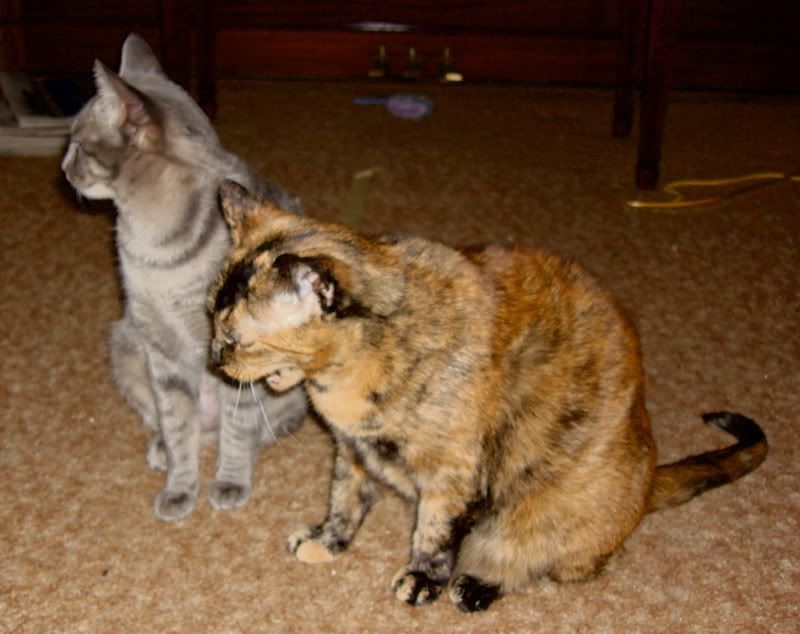 Well, Morgan, they think it's clean…
Cat in a Box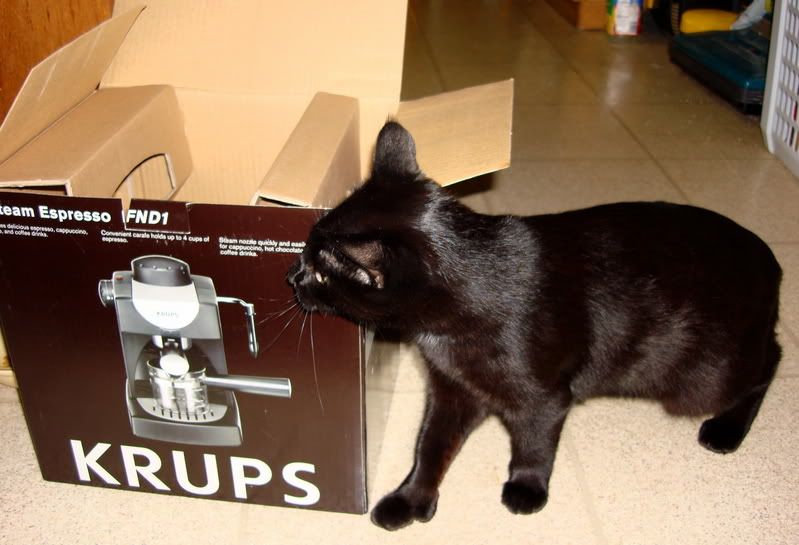 I thought we bought a coffee maker yesterday.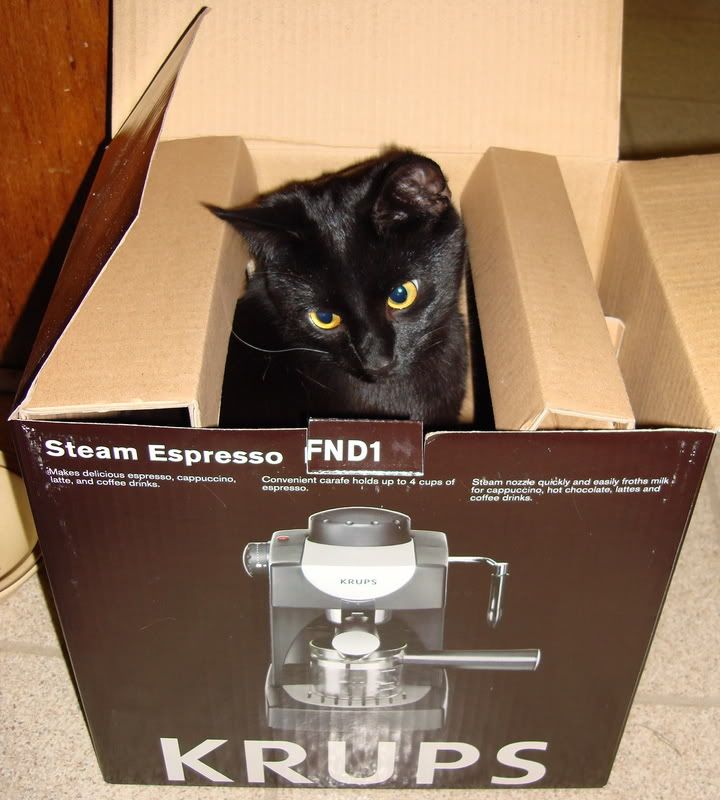 But there was an Isis in the box instead.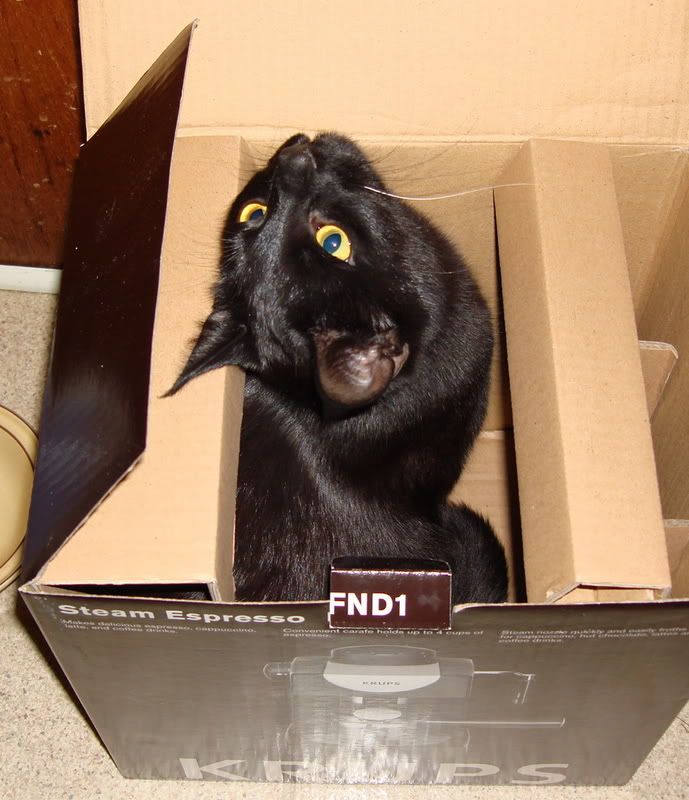 Who me?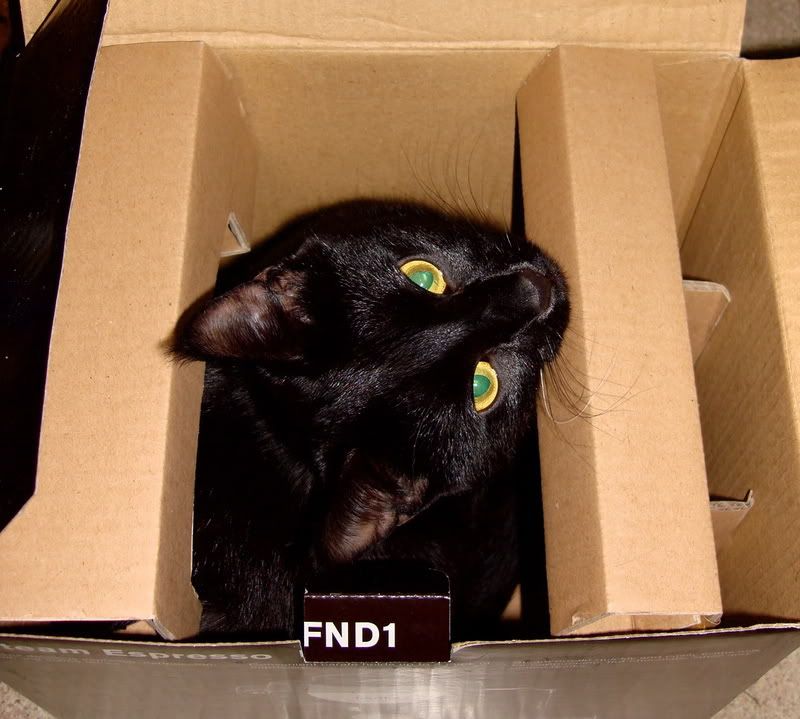 You mean I'm not the shiny black model you ordered?