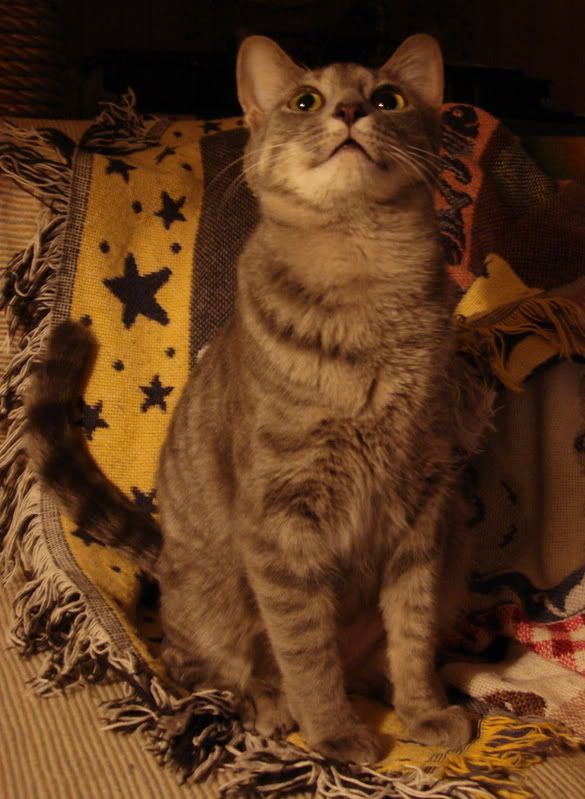 Forever in Blue Jeans
The girls love the jeans that I've just worn out to the barn and the hen house. These freshly-worn pants smell like sheep, llamas, hens, hay, and who knows what else.
Not to mention, they're still warm with residual body heat.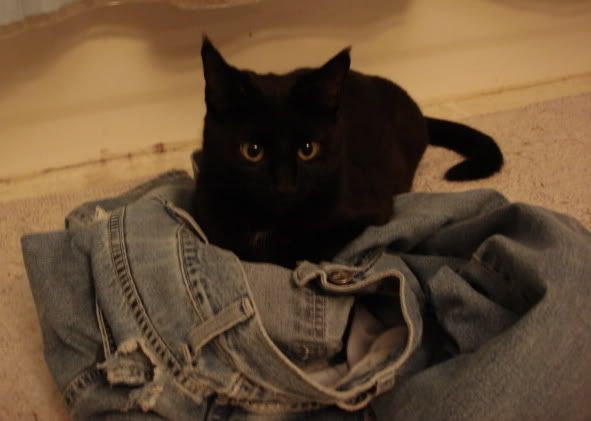 Once she made herself comfortable, Isis posed for the camera…
…although the rug still smelled fascinating.
Morgan was our camera assistant.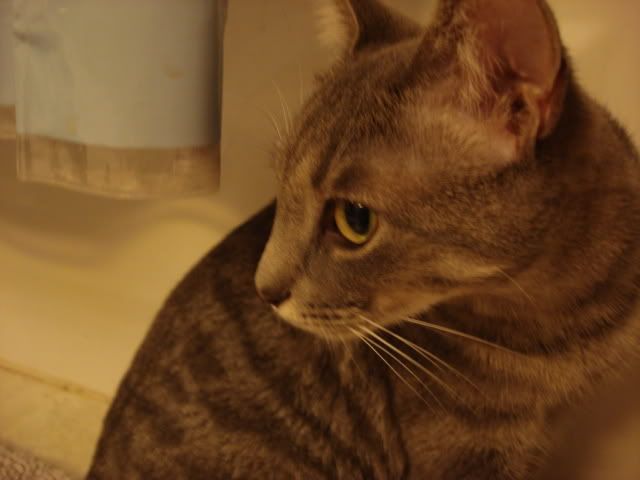 As you can see, she was extremely helpful--especially once she got hold of the camera strap.
She thought she might have a better view of the shoot from up here.
When she'd had enough of the camera, Isis hid behind the shower curtain. Like an ostrich, she seems to think that as long as she can't see us, we can't see her. Silly Isis—Morgan always knows exactly where she is.
Let Sleeping Cats Lie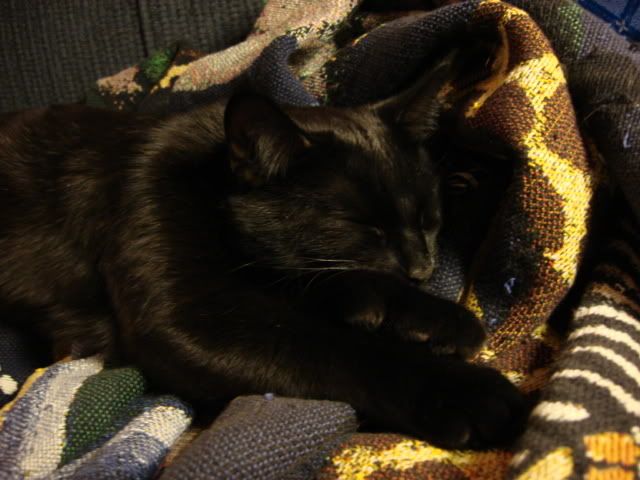 After the shoot, Isis was quite exhausted.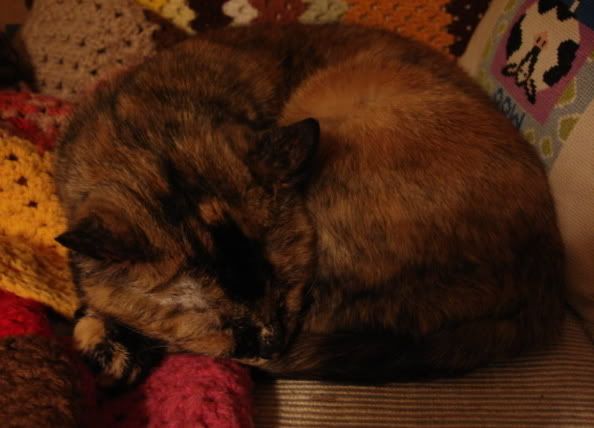 Emma, as usual, slept through the entire thing.