A few more thoughts from the blue, grey, and white palette before the month is out.
Out-of-Doors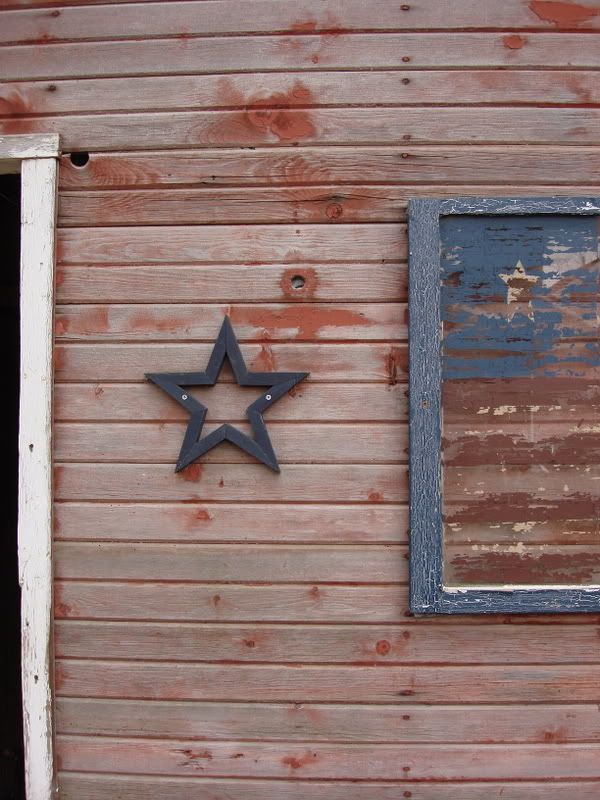 The front of the hen house.
Hens doing some spring cleaning.
Indoors
Grey cat bowl.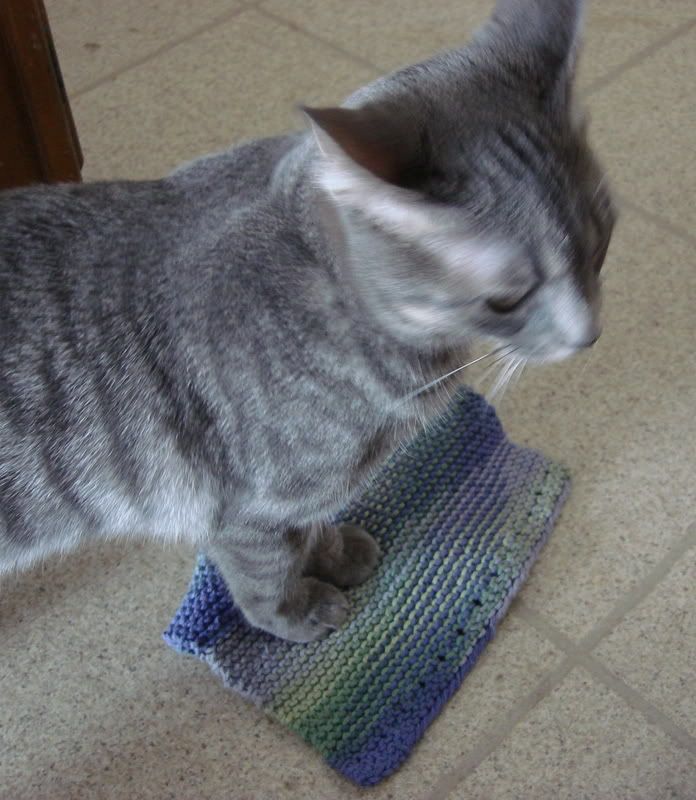 Grey cat helping.
Blue jeans.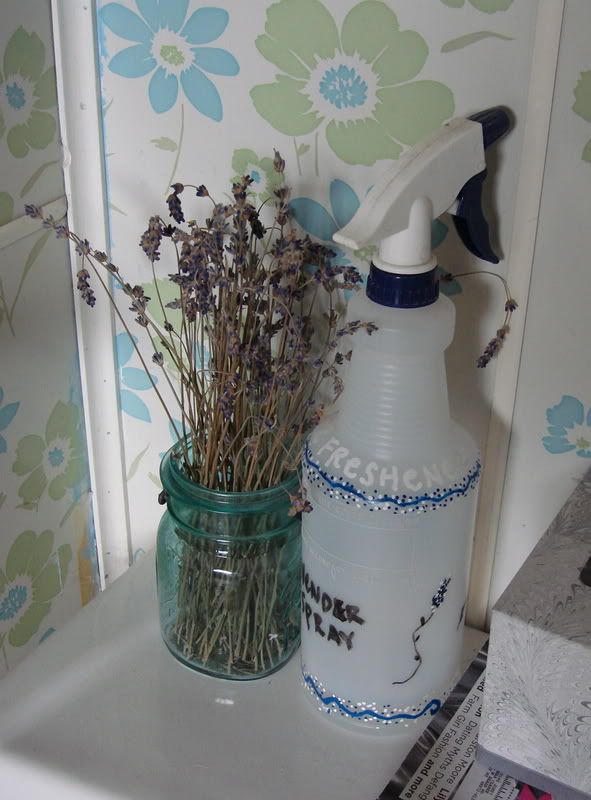 Lavender.
Kitchen shelves.
Cat-and-mouse toy.
Happy First Birthday, Isis!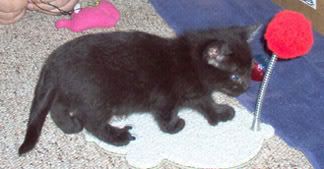 This was our Isis last year.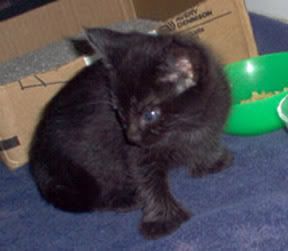 She was very small (except for her feet).
Today she is a year old, and now she is big all over.