Yesterday's
Project Spectrum
adventure in search of a grey, white and blue palette continued with an excursion into the barn.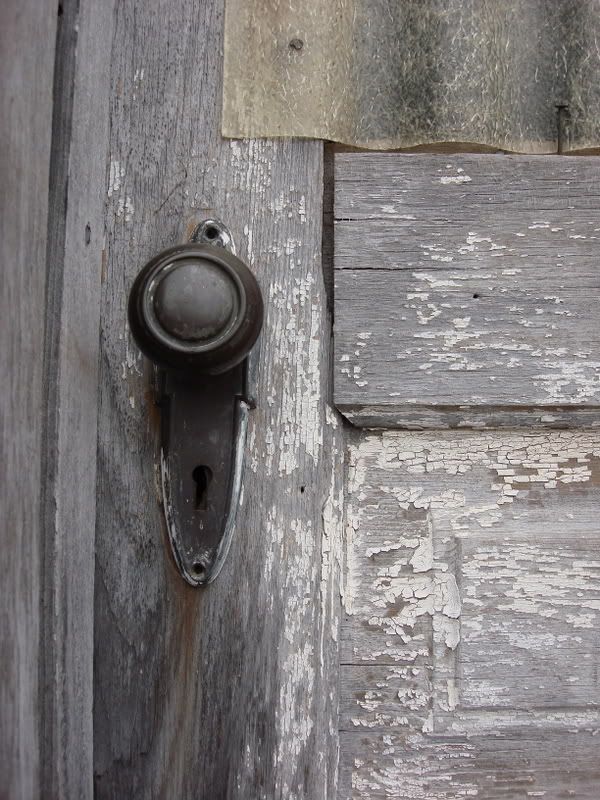 This is the door at the north end of the barn.
Stairs to the hayloft. Back in 1973 they were in my parents' farmhouse next door.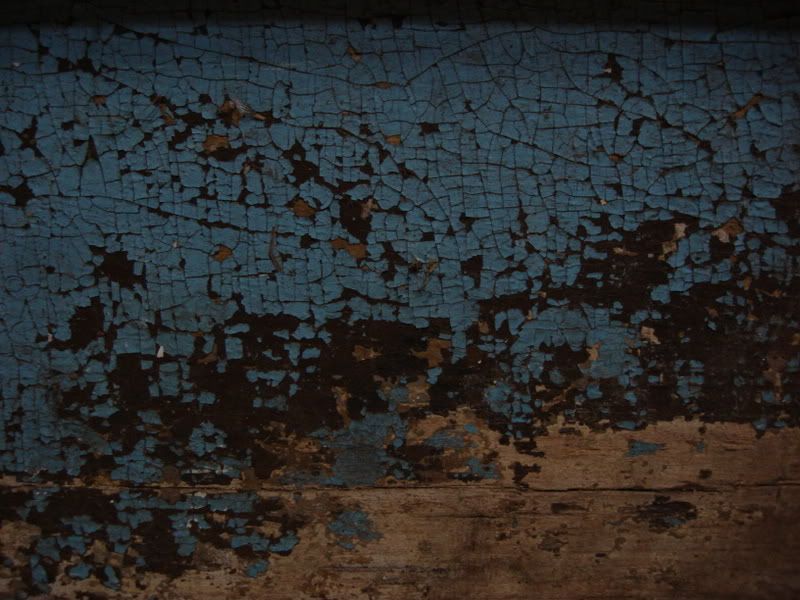 Close-up of the steps. And yes, we do keep hay in the hayloft. It is also populated by owls, pigeons, barn swallows, and lots of bats.
South wall of Lacey, Switzer, and Pepper's stall.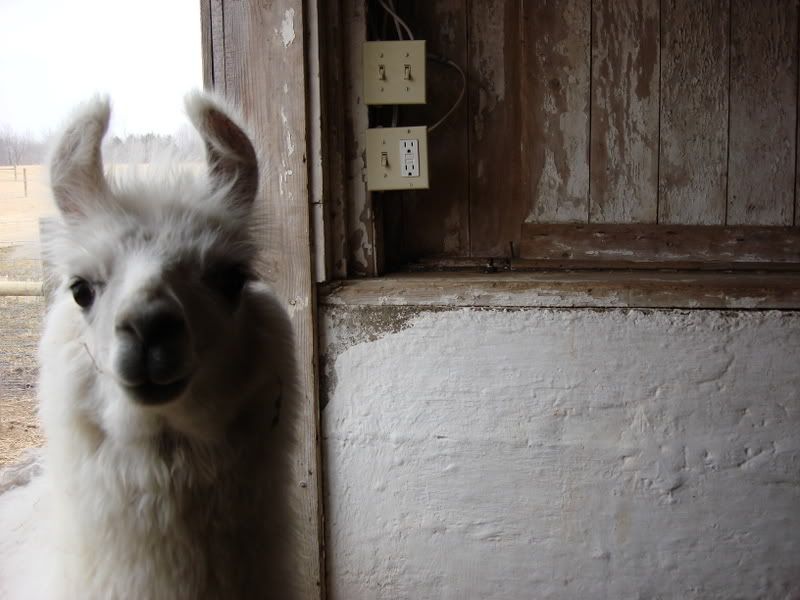 Look who's here!
Is polar fleece tasty? Do fingers have milk in them? Hmmm...no...and

definitely

no. Bummer!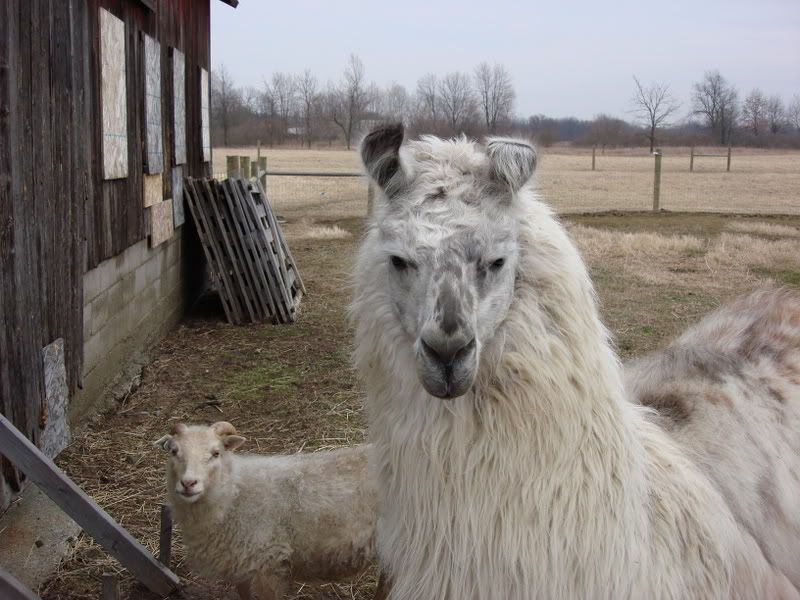 I didn't want Thorn and Graty to feel left out--and they do rather fit the theme. The south end of the barn is really grey as well. The lean-to on the end of it is slated for reconstruction (one of these days...)
Beets for sheep. So far, these cans have proved (almost) raccoon-proof. Bungee cords discourage the ones that figure out how to open the lids.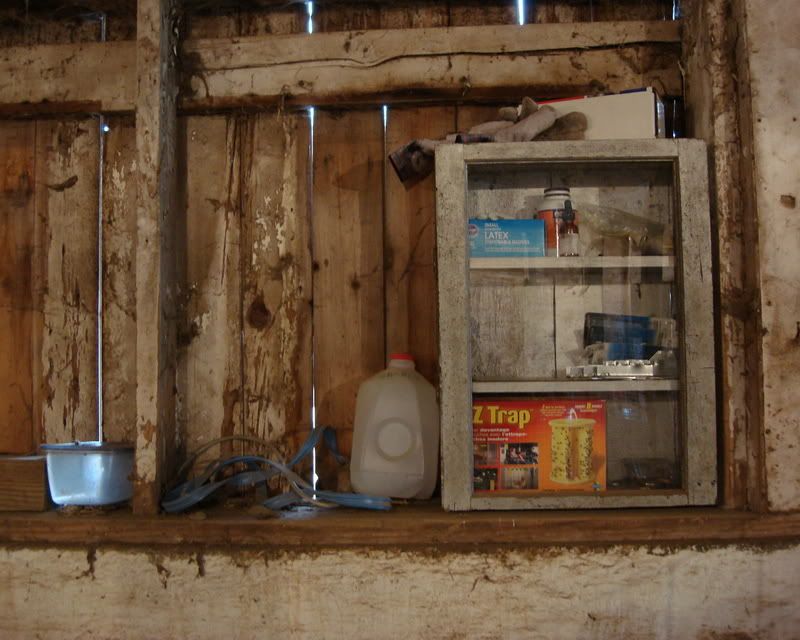 Barn shelves.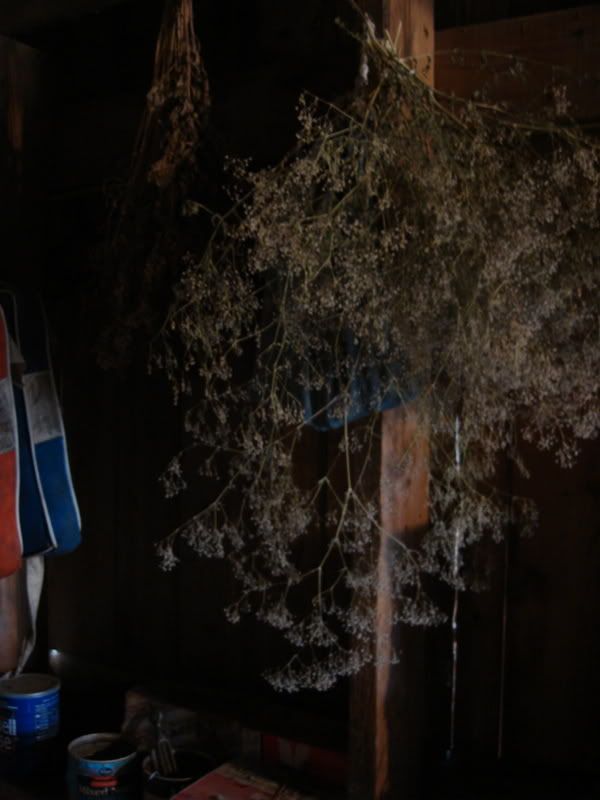 A place where my mom is drying some flowers in the barn.
Hope you've enjoyed your little tour. Soon it'll be time for me to head back out and feed some hungry critters!