This morning we discovered that little Miss Llama can run, just like a big llama. Yep, on those spindly little legs of hers, and in a mere 24 hours of life, she can already fly around the pasture fast enough to elude a 2-legged human being.
Yesterday was the perfect day, 70 degrees F and sunny; today turned cool and drizzly. Under the grey sky, Little Miss looked even whiter than yesterday.
Here she is with her very attentive mama, Lacey, with grandma-llama Switzer keeping an eye on her as well.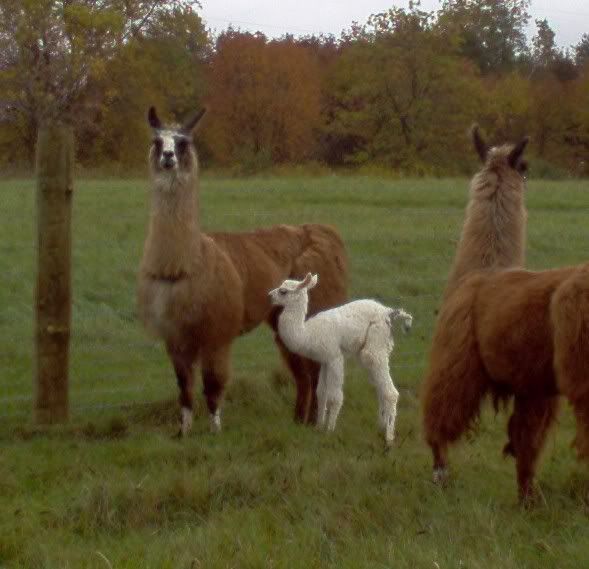 She also had a special visitor today--Sean, who helped raise her mama Lacey at
Queso Cabeza
and showed her extensively before she came to live with us.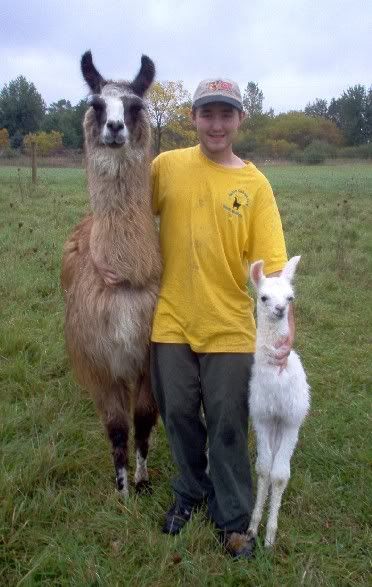 And I believe I got her to wink at the camera...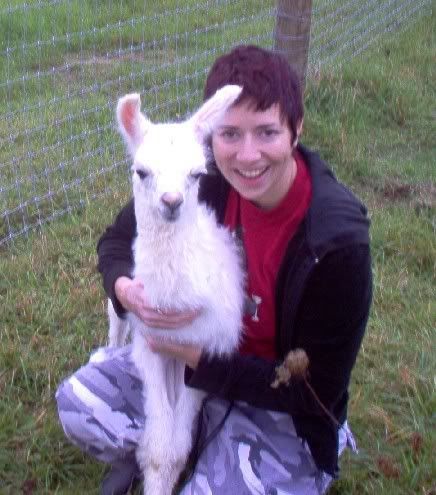 Finally, I thought you might like to decide whether the baby resembles her father, Harley...