It snowed this week, but it's all melted away now.
It is sunny today and more like fall.
See--sun. Hence, cats.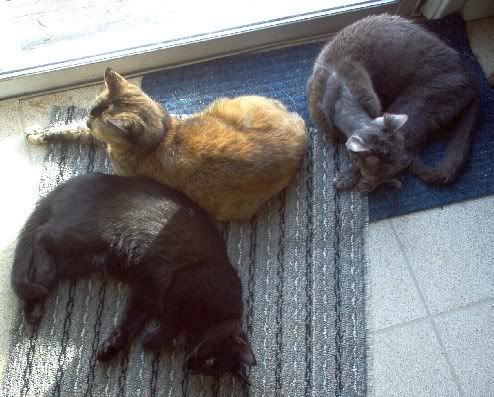 Isis lolls, Emma pretends Isis isn't there,
and Grey really is completely oblivious.
Cat Goes Mad in Tree
Who, me? Whaaaaaaaat?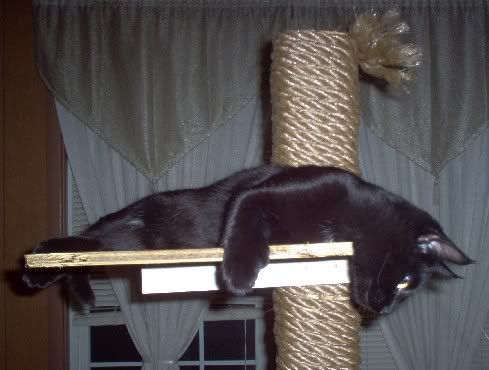 I was just, um, watching some stuff down there on the, uh, floor.
No, back it's there! Wait! There it goes! Didja see that?
Now it's over there! Hey, come back here you! I'll get you yet! C'mere...you just come on over here and get a piece of me...we'll see who's laughing THEN, won't we? ...