In case you've been wondering what little purple aliens do when no one is around, they appear to enjoy playing with our primitive Earth technologies.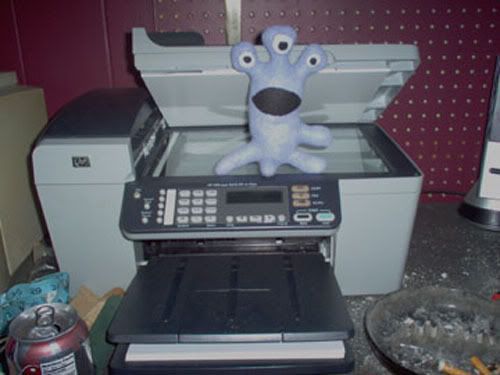 Here Mr. O'Kitten caught Gort in the act after what appears to be a hearty night of indulgence.
And what, you may well ask, was found in the xerox tray?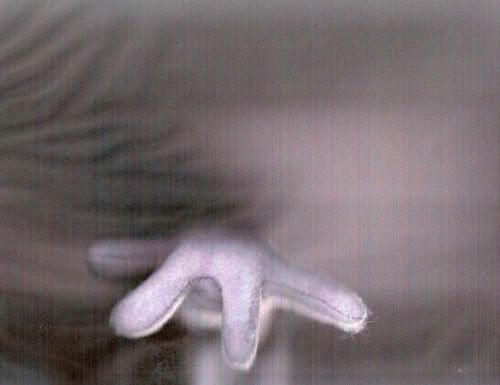 This, on a sheet of 8 1/2 x 11 copy paper.