Stuff I Got Today
I have the coolest
Secret Pal
ever. Today I got a surprise package crammed with Burt's Bees tins (I so love Burt's Bees stuff), Sin-o-Mints ("For the sinner in you"), a fantastic pair of
Emily
knee socks, and my first set of other-than-icky-plastic-ring-stitch markers...these have little skullies on them. They're fabulous, and it was the perfect box-o-gloomy-day-after-christmas
treats.
I'm between cameras at the moment, so please excuse the lack of some fantastic photo of all the aforementioned which should be inserted here. Just close your eyes and imagine the Secret Pally goodness of it all, will you?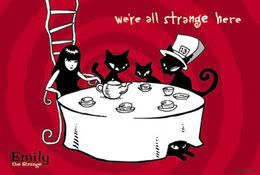 Some Stuff I Made for Xmas
Okay, nothing as delectable as what I saw chez Severina's
Stitch-o-Rama
, but now that gifts have been exchanged I can post a few pics (see, I really was knitting [and crocheting] all this time, really):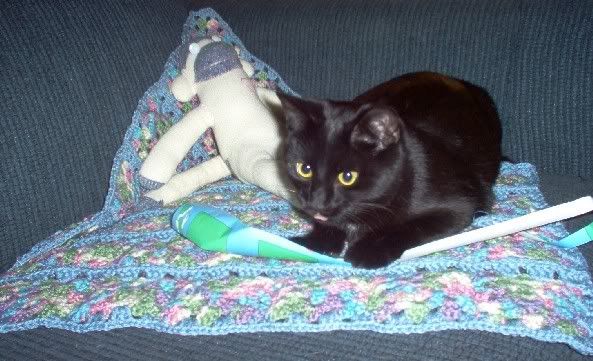 My first granny squares, made into a wee blanket for our new niece (due in January). Modelled by Isis and Sock Monkey.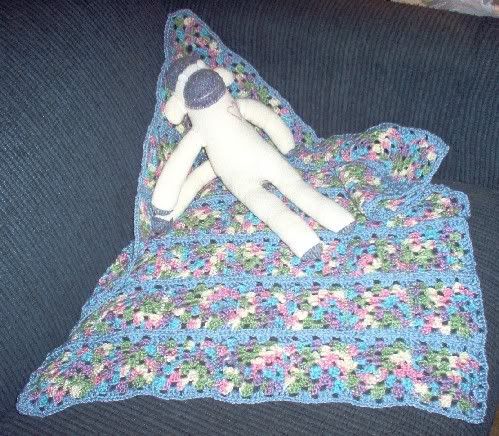 I finally finished the Pixie Hat. Though intended for the new baby,
turns out it fit the expectant mom-to-be!
(Note: Model is most definitely neither niece nor sis-in-law.)
Pair of hearts. (Warshrags, that is.)
Apple placemat and warshrag. (Oops, I think you saw this already.
Well, it reminds me I have 2 1/2 more placemats to go...)
Okay, so I was obviously very excited about the heart lace pattern.
Here it is yet again as a table runner. And, of course, with matching warshrag.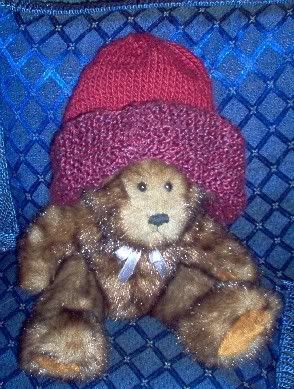 This is the hat I made that swatch for.
I love the way the Lamb's Pride worked up.
Baaaa!