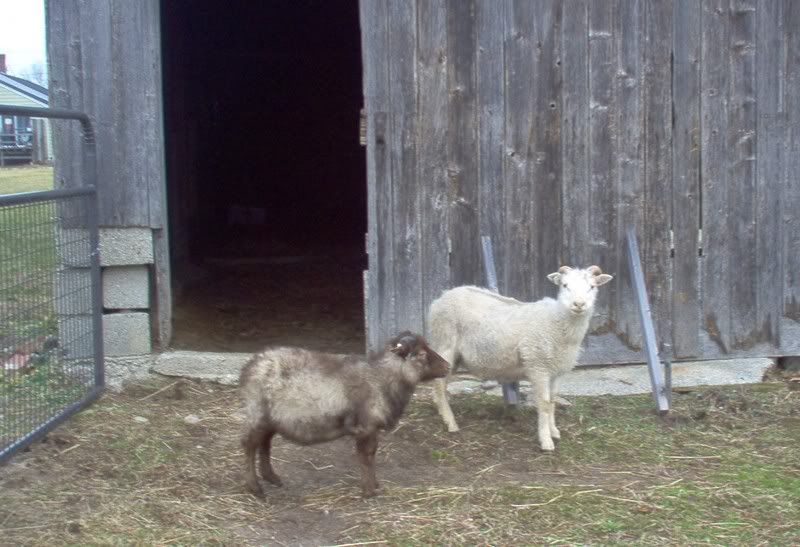 The sheep greeted me this morning with happy little bleats and didn't seem the least bit disappointed that we didn't have a white Christmas. (Rather, it was grey and rainy, but when you like to munch on grass and meander about doing outdoorsy sorts of things, I suppose a drizzly day is not all bad.)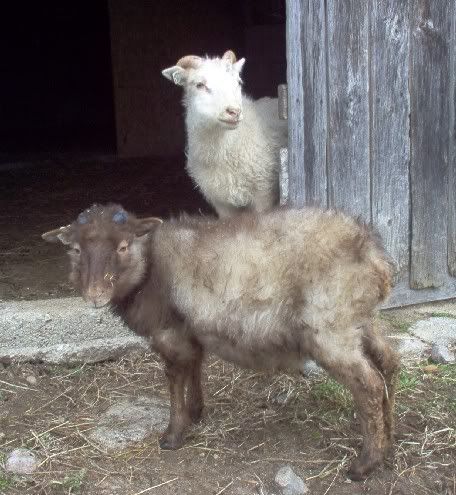 The llamas, although not concerned with the weather, remain a bit vexed by the sheep. Bear in mind that llamas are rather large (Graty stands about six feet or two metres tall, and weighs well over 300 pounds). The two sheep are about knee-high and some 75-85 pounds.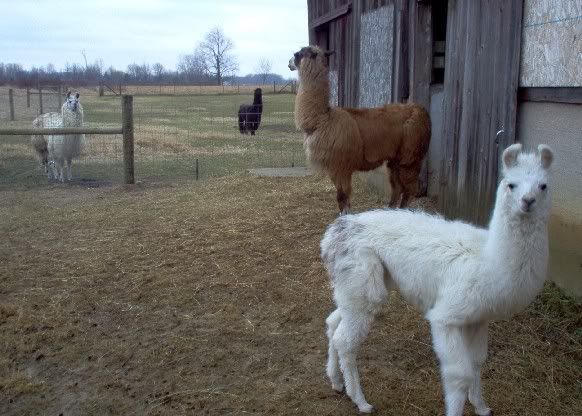 Yet the llamas continue to fret in the pasture, giving me cross and puzzled looks as if to say, "Who's in our barn? What are they, big mice? Small dogs? Furry little people? Why are they here? And when, exactly, are they leaving?"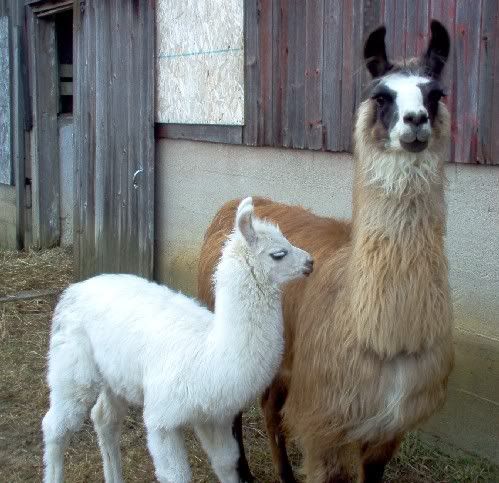 Pepper was the only one who seemed unconcerned. If anything, she looked more as though she would've enjoyed playing with the new furry creatures that appeared on the other side of the fence.
And so was Christmas spent chez O'Kitten. I hope all of y'all are having wonderful hollydays as well!