Knitty Bits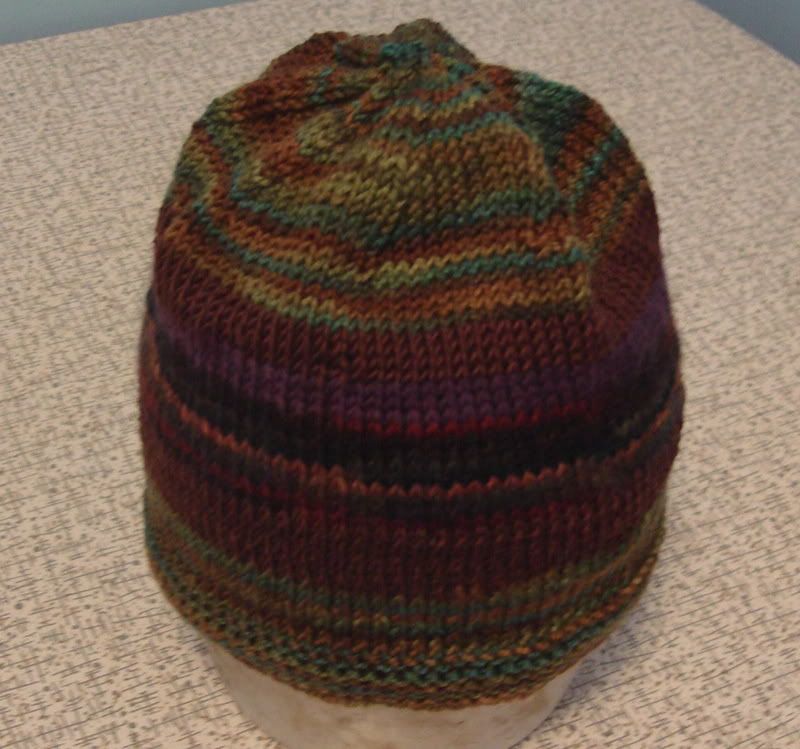 Leftover sock yarn became some beanies. Why are these dark colors so hard to photograph? I probably need to go outside into natural light. Well, anyway...
This one incorporates Fleece Artist merino, Mountain Colors Bearfoot wool/mohair/nylon, and Filatura di Crosa's Millefili Fine 100% cotton. (You may recognize the first and the last from my cami, which I've been wearing a lot lately.)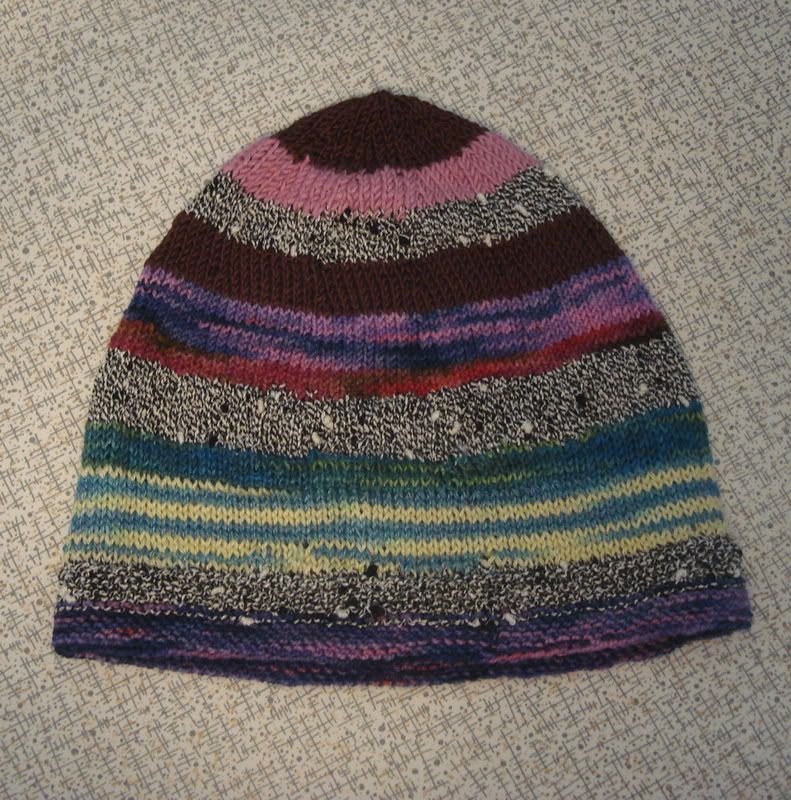 I liked the leftover-bits-beanie so much I decided to make another. This one has odder yarns in it, including more of the Millefili cotton, two different KPPPM colorways, some mauve bamboo, a bit of Handmaiden Sea Silk, some Lorna's Laces, a fair amount of unidentified black/white cotton, and merino/tencel from Yarn Lust.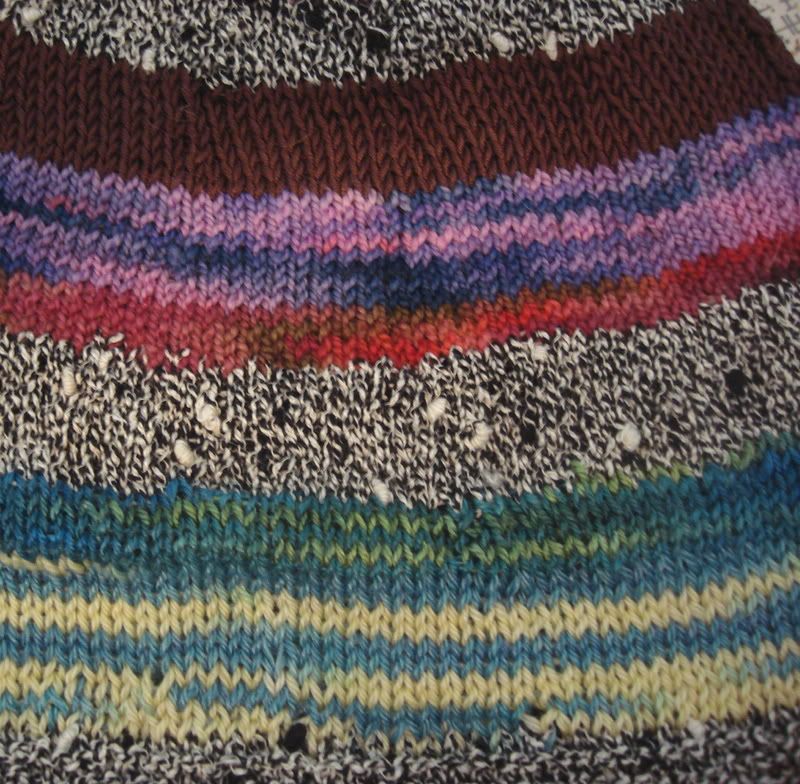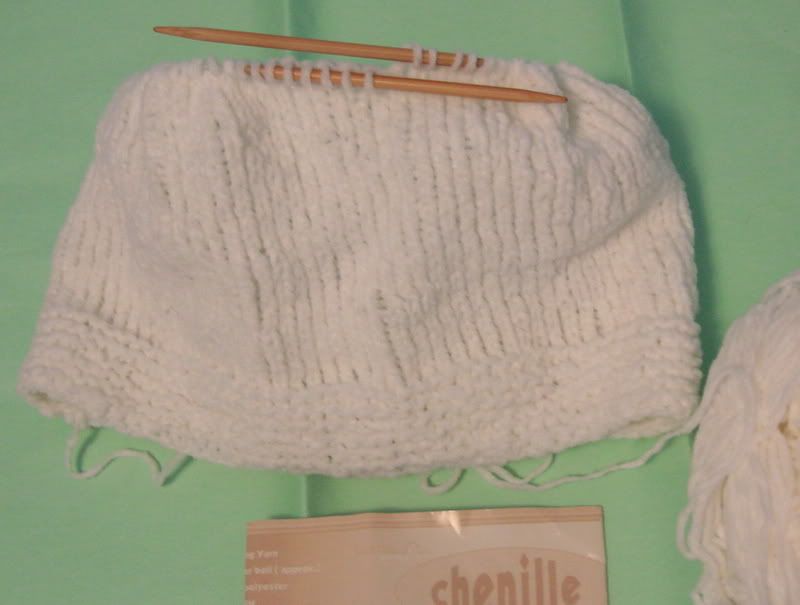 This work-in-progress is a child-size chenille hat. I've discovered you can knit while standing at the bus stop.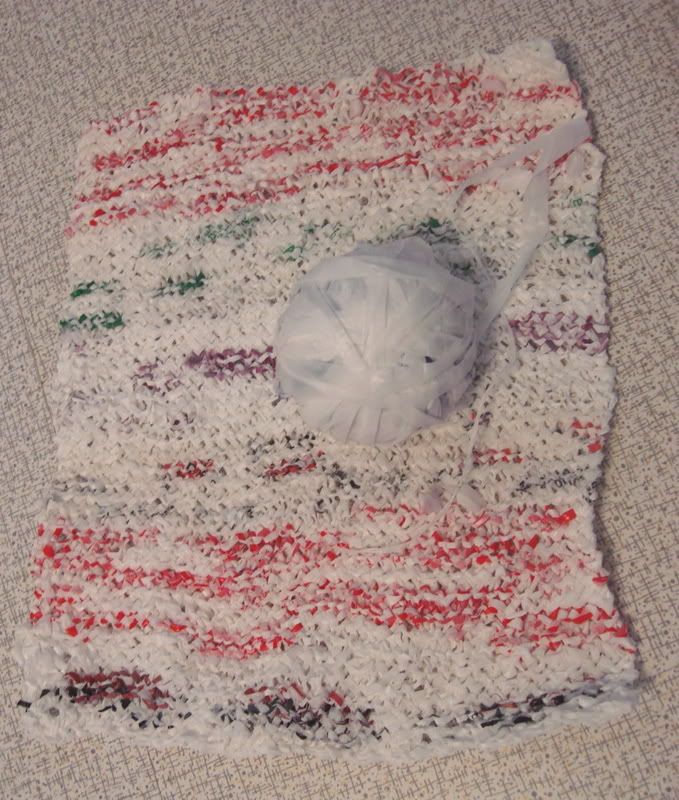 I decided to try knitting one of those Recycled-Plastic-Bag Carry-Alls, and here's one finished side. I was afraid that since I didn't have any brightly-colored bags it would look blah, but I kind of like it with the white sacks. Also, I thought cutting up the bags would be a huge pain, but a single bag knit into a section about 12 x 3 inches (31 x 8 cm) so it only took six bags to make a side.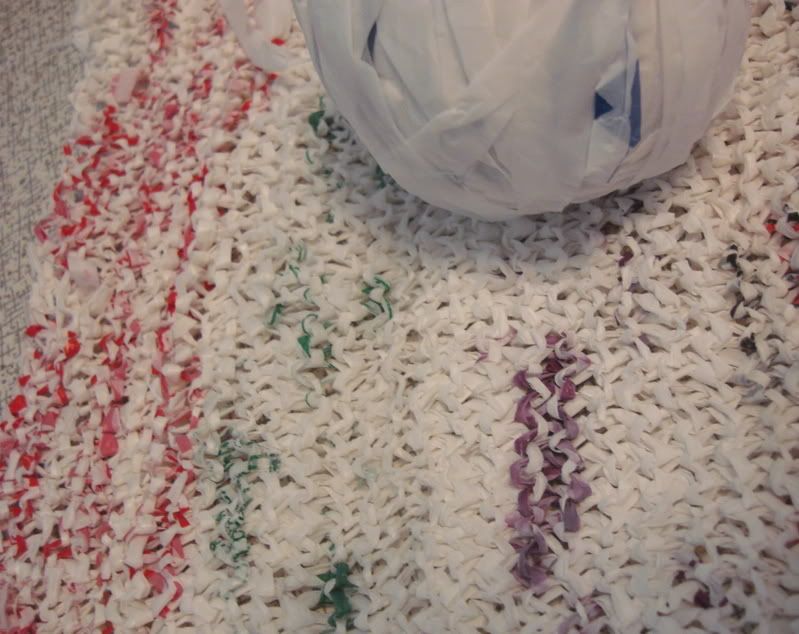 It was easy to knit with the plastic strips, too, and I like the strange texture of them. I haven't finished the tote yet, but I'll keep you posted.
A Bear
This handsome bear is a new arrival at our house. My grandmother made him a few years back in a bear-making class. His name is Joey.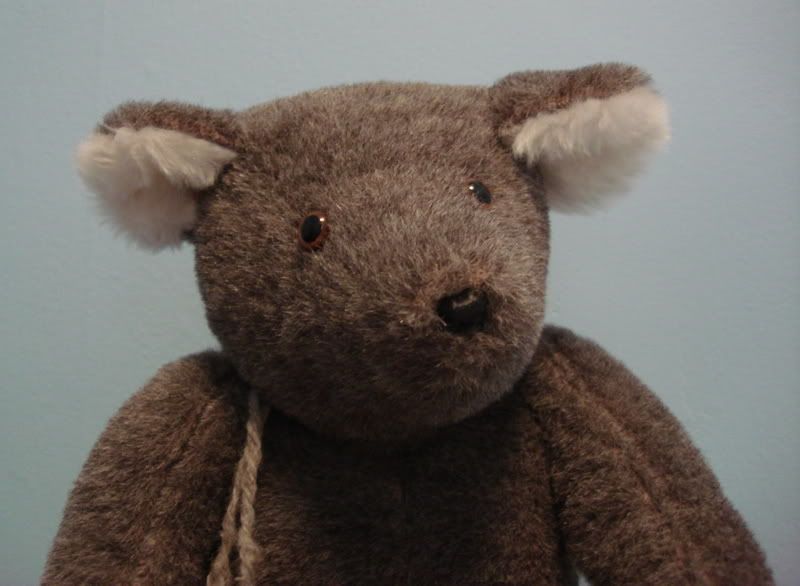 Now that Grandma is gone, we've been asked to give Joey a home. So far he's adjusting fairly well, although he says he misses Pennsylvania soft pretzels and the city is a little noisier than what he's used to.
Two Cats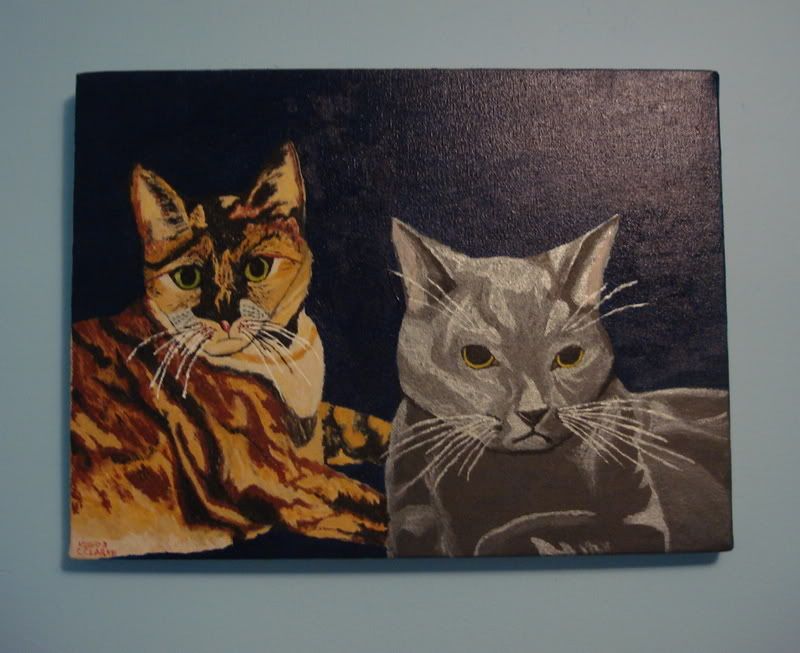 Mr. O'Kitten painted this portait of Emma and Grey Cat. It's hanging over my desk and I really like it. He completely captured both of their expressions and personalities so well, and on days when I particularly miss Grey this painting is a beautiful memorial. Emma, of course, remains completely indifferent to being immortalized on canvas.