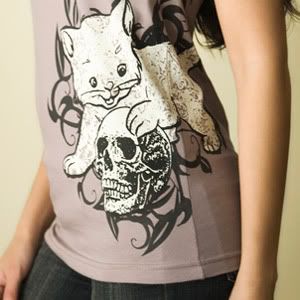 Kittens and skulls. Two of my favorite things. How can you go wrong with this shirt? It also comes in grey. If you want to get your local Obsidian Kitten one (*winkwink*), medium or large would be good.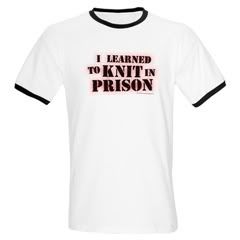 I also really need one of these. I'd wear this style in a small, unless Franklin starts making black ones in my size. So I can't wear it to work--so what? His story about the bizarre comment that led to the phrase "I learned to knit in prison" made me laugh so hard that coffee came out of my nose.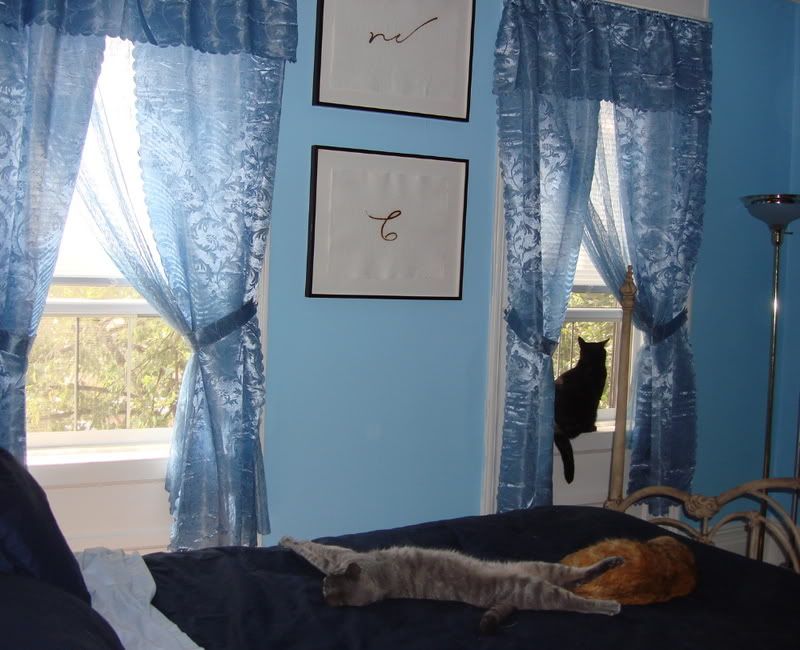 These girls wear their own all-natural furry tees. And if they learned to knit in prison, they're not telling.