Nathan's Famous Franks
We began our adventure at Coney Island here at Nathan's Famous Frankfurters.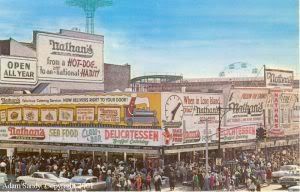 It doesn't look all that different than it did in this 1953 postcard.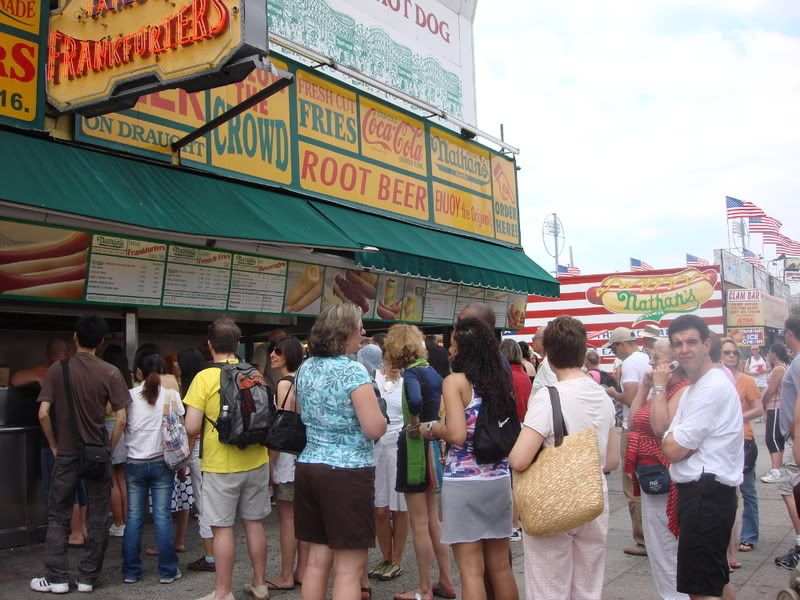 Who waits in line for 45 minutes for a hot dog? We did...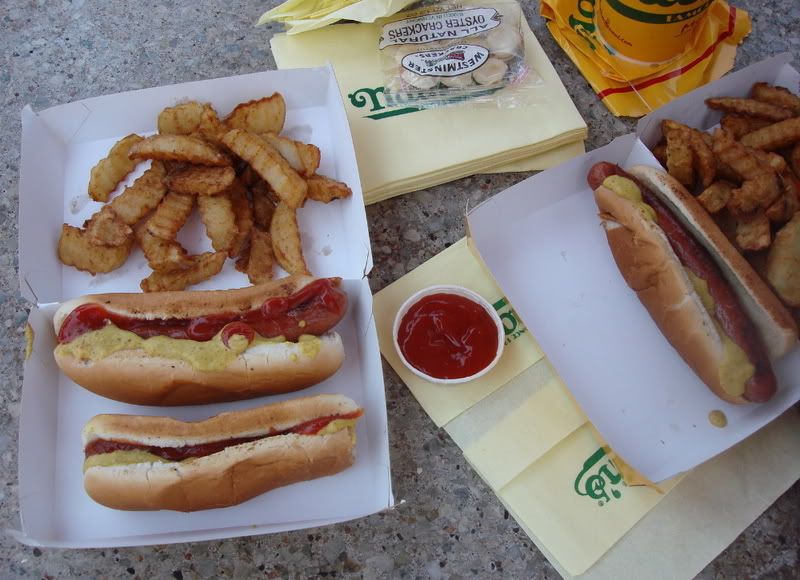 ...and it was totally worth it.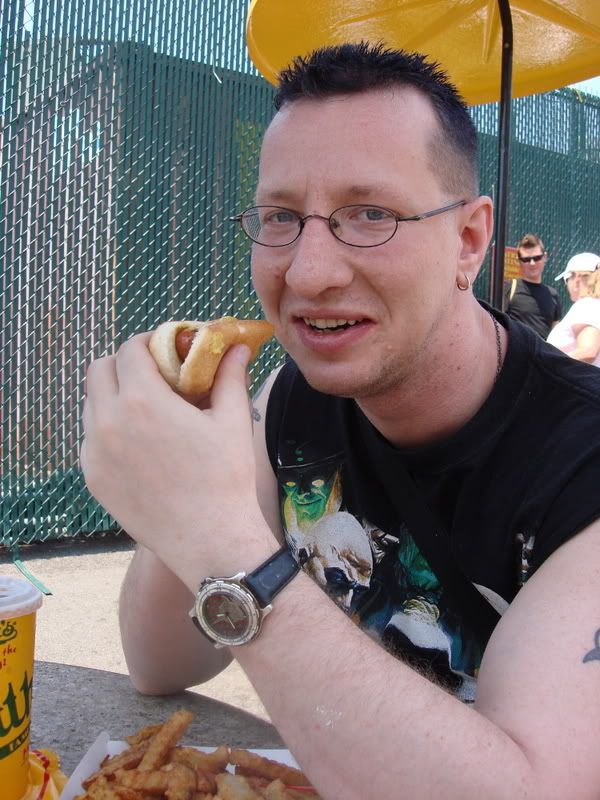 Astroland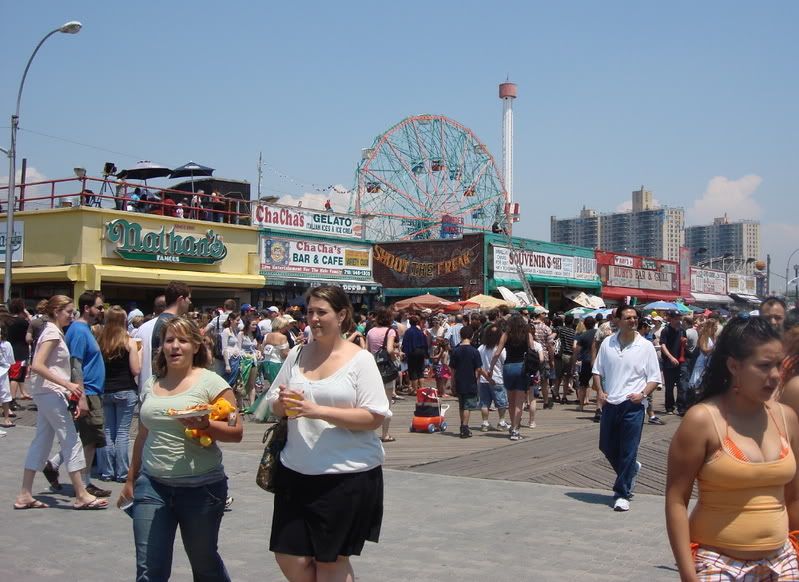 Coney Island still has its famous boardwalk and amusement park, Astroland.
I really like the Astroguy with his big rocket.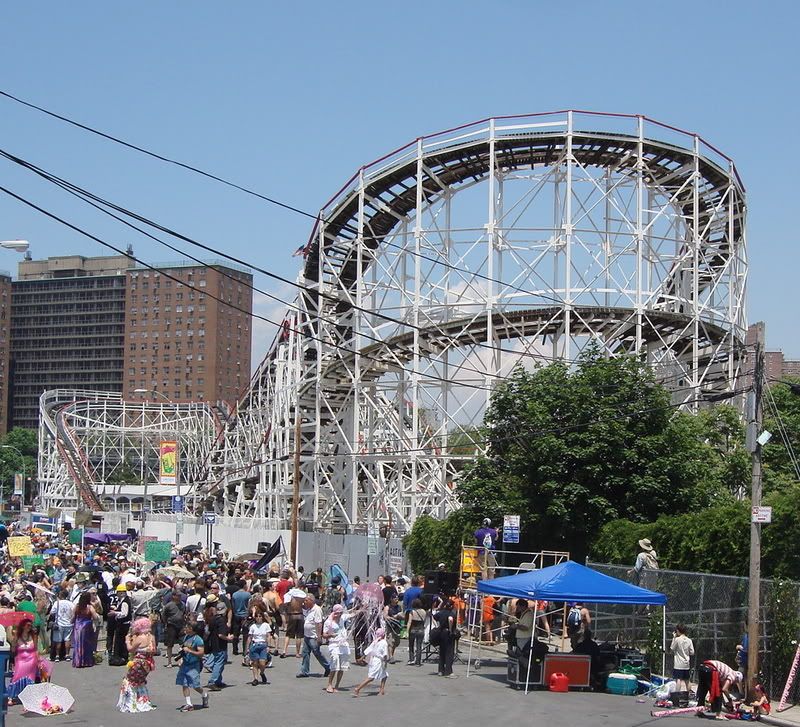 Of course The Cyclone, built in 1927, remains a major attraction. I love rollercoasters and haven't ridden it yet, but plan to before the summer is over.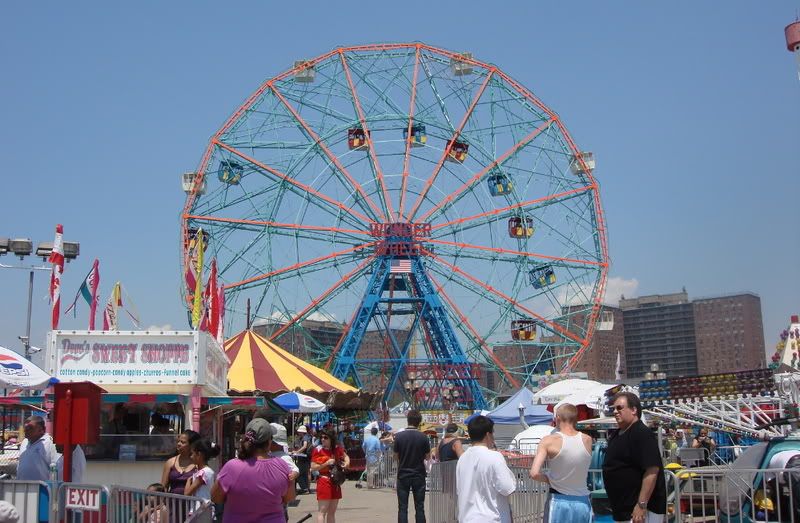 This is The Wonder Wheel. I've never seen a ferris wheel like it--the cars roll back and forth from the center to the edge on curvy tracks. I love scary rides, but this looks terrifying.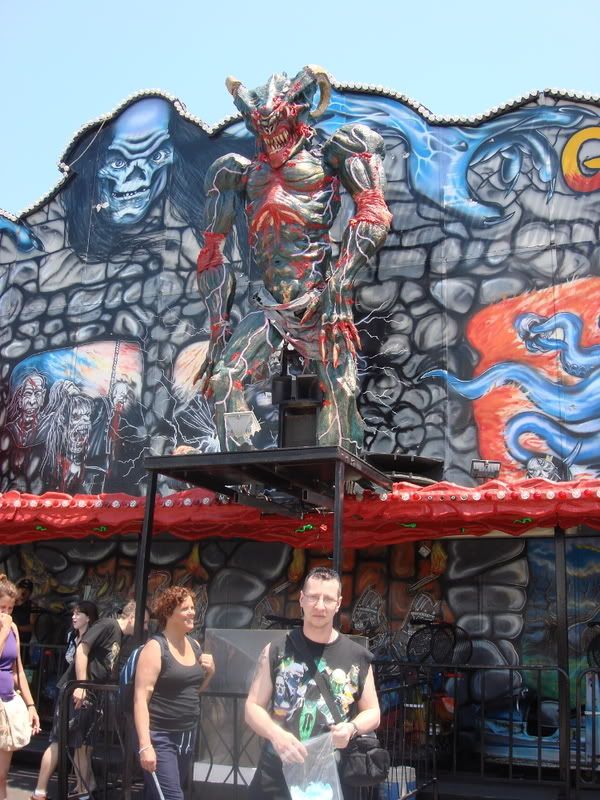 Speaking of scary rides, here's Mr. O'Kitten in front of The Ghost Hole. I made him stand there because he

hates

haunted houses.
And the Beach
Obviously, the beach at Coney Island isn't as crowded as it used to be.