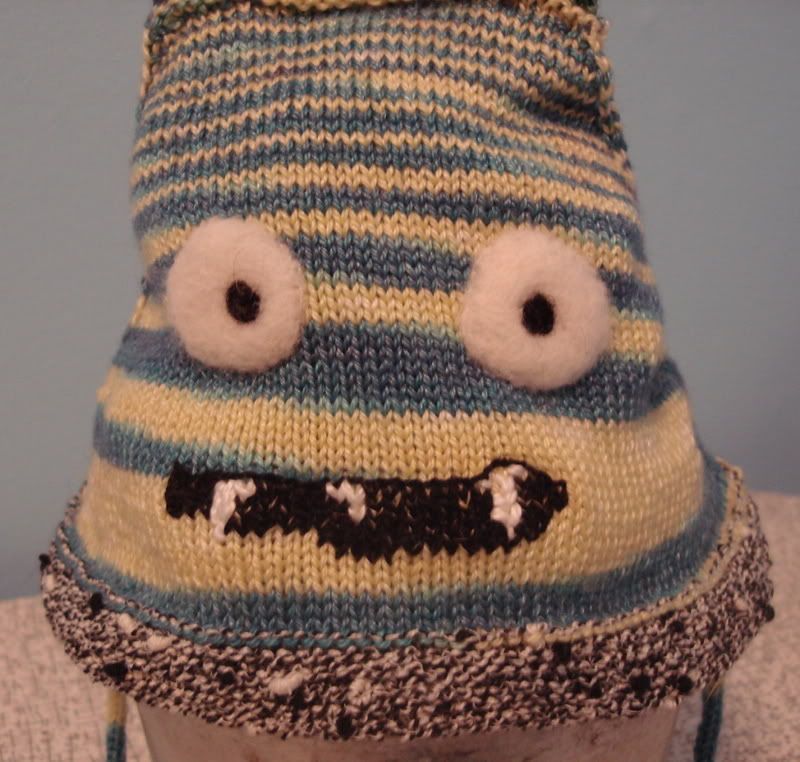 A finished object--Hello Yarn Top Down Bonnet With Anime Character.
I loves me a free pattern.
I like the shaping the back of the hat has.

The yarn I used was left over from three pairs of socks. The blue and yellow is a scrumptuous Superwash Merino/Tencel Handpainted Sock Yarn from Yarn Lust. The ears are KPPPM and the ribbing is some sort of black-and-white tweedy cotton. Yarn Lust's is one of the nicest yarns I've worked with to date; she has added beautiful hand-dyed rovings and blogs here.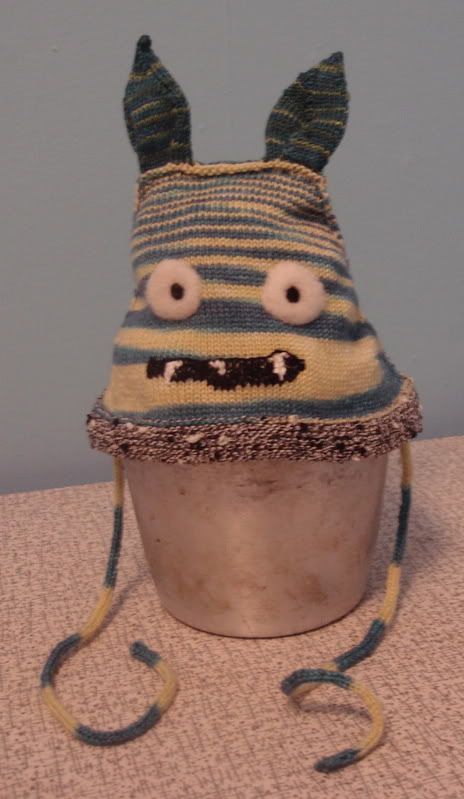 I needle-felted the eyes and then used embroidery thread for the mouth and teeth.


Grrrrr!