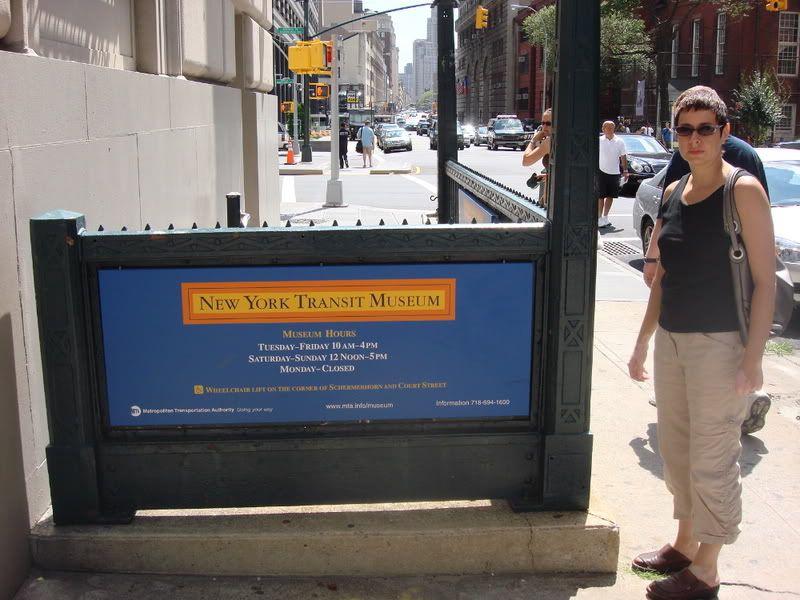 My favorite museum gift shop is the
New York Transit Museum Gift Shop
. They have some of the coolest things, like subway map shower curtains.
I'd never been to the museum itself until last week, when I finally ventured there with Mr. O'Kitten, his brother and his brother's wife, i.e., the O'Kitten bro- and sis-in-law. Located in an actual 1936 subway station, the
Transit Museum
is pretty big, with both changing exhibits and permanent displays, including at least one of every subway car ever in use. And at just $5 admission ($3 if you're under 17 or over 62), it seems to me every bit the bargain.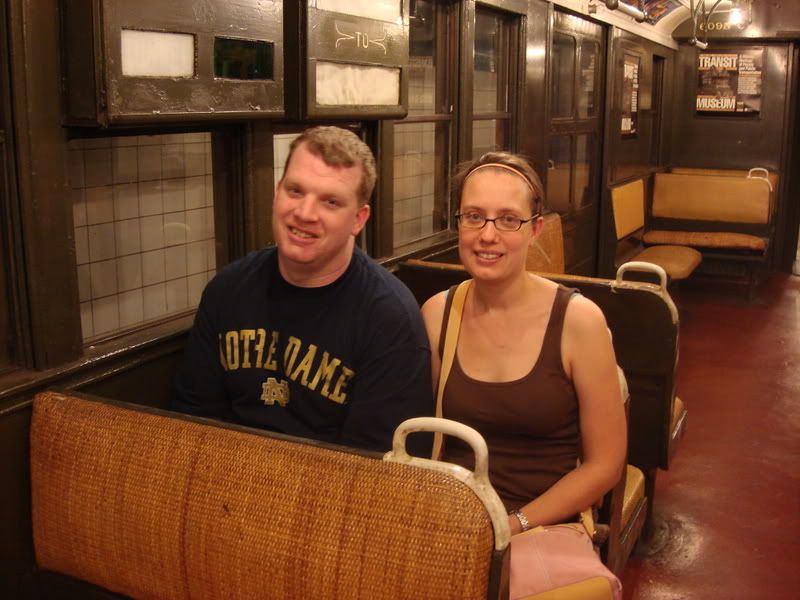 The NYC subway system is over 100 years old. Early cars looked like this.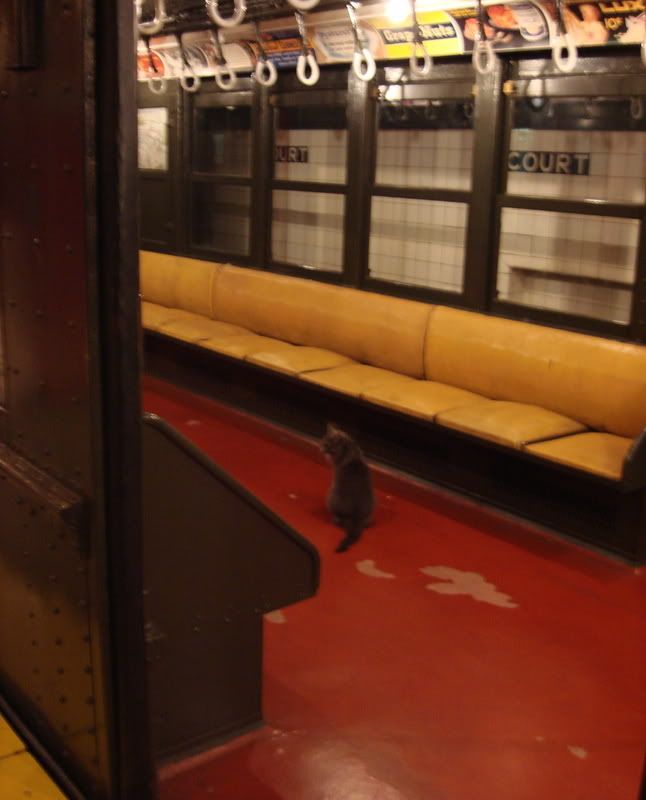 Imagine my delight when this lovely girl (at center) joined our tour. Her collar informed us that her name is Sadie, and she lives at the Transit Museum. Lucky girl!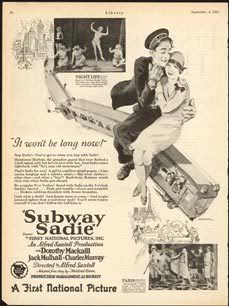 I wonder if Sadie got her name from this 1926 film.
SIL shows us how straphangers got their name.
By the way, in the recent Straphangers State of the Subway report card, our line (the L) got top marks. Yay! But the cars look a little different now.
This is the sporty new L traincar. Pretty fancy.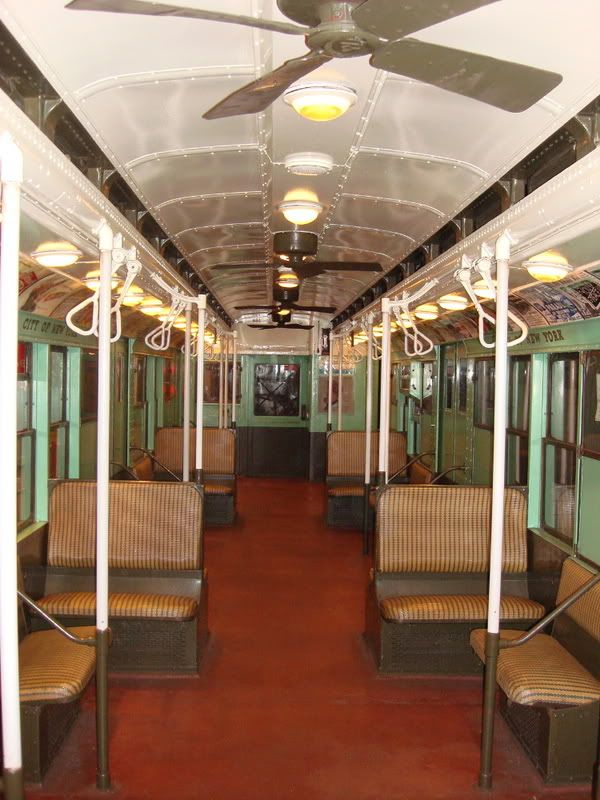 They must've thought that aqua was the color of modernity (much the way the shiny black and silver scheme are supposed to signify newness above)...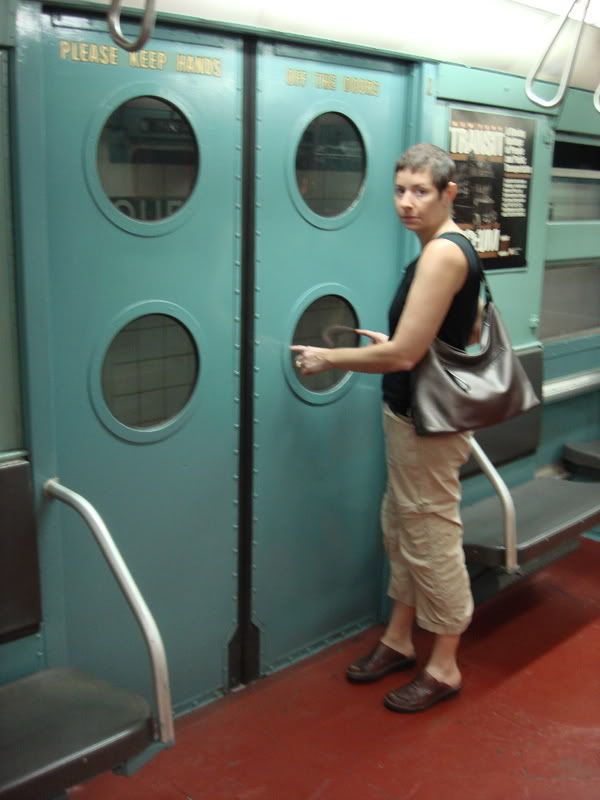 ...and believed that portholes were very space-age and cutting edge.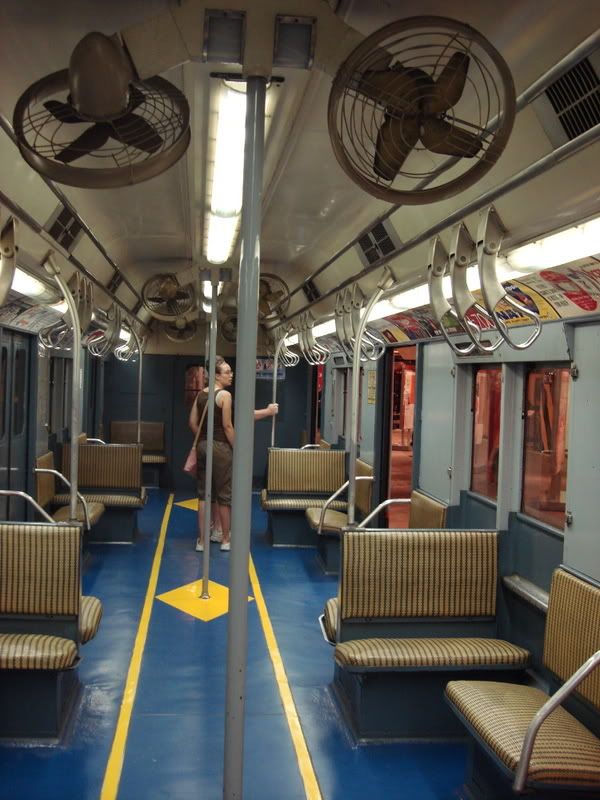 This bright blue color scheme was supposed to make the cars more spiffy for the 1964 World's Fair.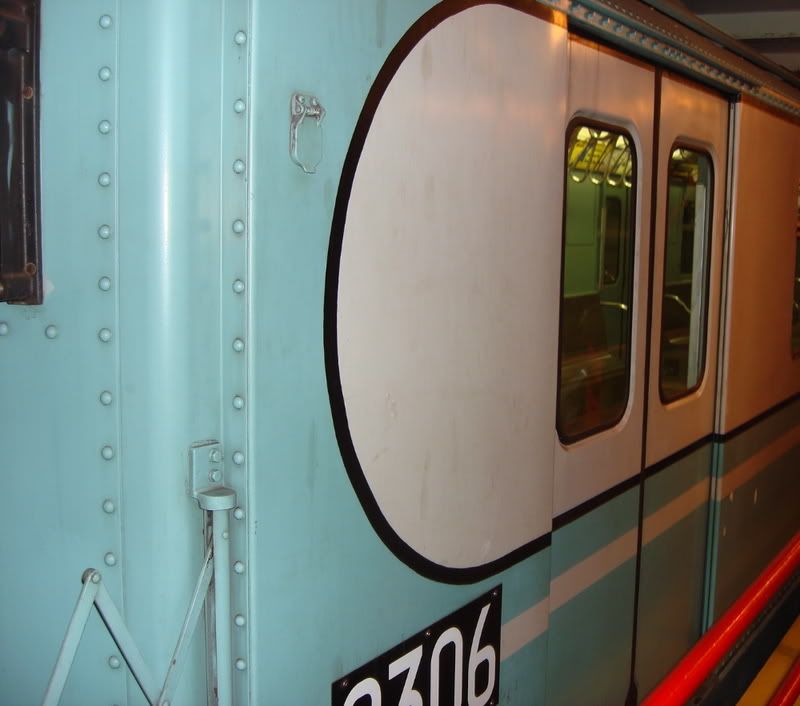 These cars were called Bluebirds. I do like the racing stripes.
When the Bluebirds were later painted red, they came to be called Redbirds.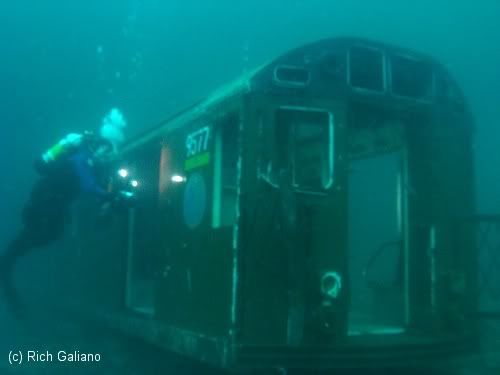 Now the Redbirds are famous for forming a reef at the bottom of the ocean off the coast of New Jersey. I'm a little wistful, because I used to take the 7 train frequently when I commuted in and out of Manhattan, and it was mostly Redbirds. Hopefully they're making a lot of fish happy now.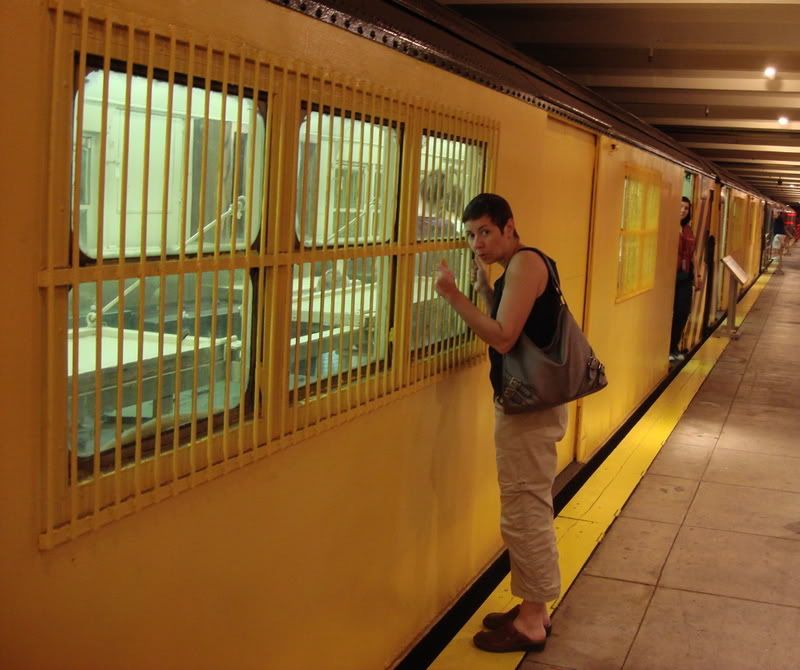 I was very excited to see an actual Money Train car, since the Money Train has the aura of an urban legend around here.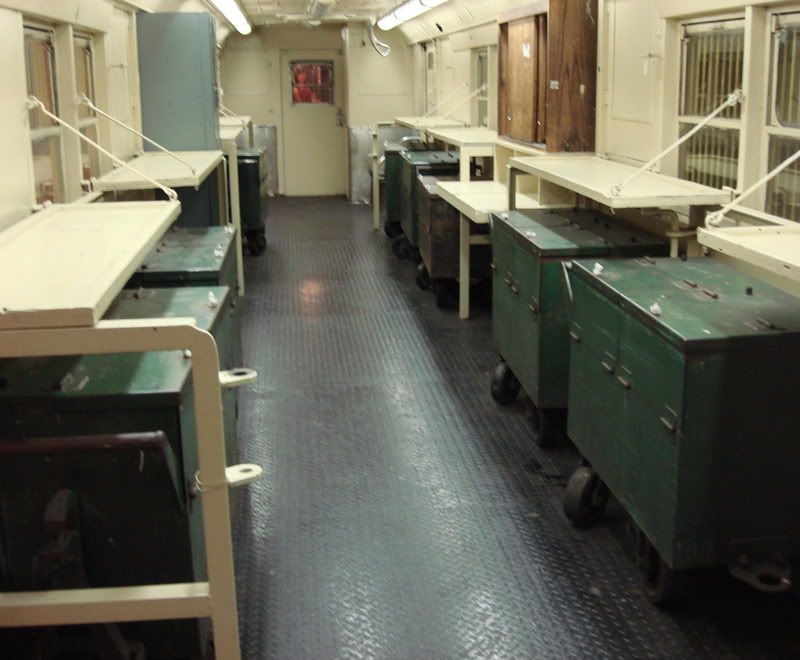 Turns out the Money Train--an armored, guarded train that ran unsheduled pick-ups of money and tokens from subway stations and took them to an underground vault and counting location--really did exist. It looked like a subway work train (with the addition of bars, shuttered windows, and armed guards) and ran from sometime in the 80s until January 2006.
Next time: Some subway signage and old maps--my favorite!