My full post
on this topic is actually
here
--don't ask me how it wound up there, but it posted on the date I began writing it, rather than today's date. For comparison, below is the
cardboard scratcher
our cats like--the one with the "two for $10, plus free catnip" price tag. Regardless of the name, I'm not actually sure what it's a 'refill' for. I just throw these scratchers on the floor and the girls scratch, loll, and snooze on them all the same.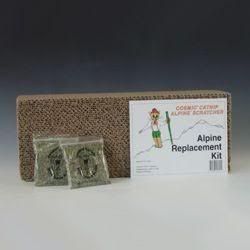 I just found
this one
, and it's not too shabby for $22. Notably, it looks
exactly
like a much-loved chunk of cardboard I scavenged for the girls from the box an air conditioner came in. I have to say they used it almost daily and it lasted for three years or more, so if this has a similar lifespan, you could do far worse.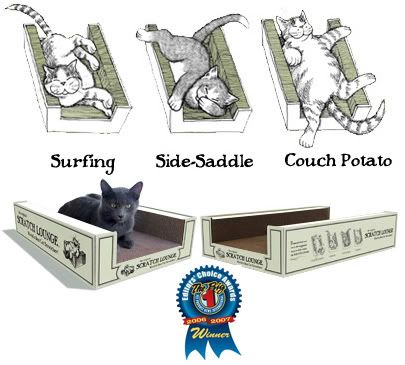 More of my reflections on cardboard scratchers (with DIY links) here
.
Check out
24Paws
on
etsy
for hand-crafted cardboard scratchers ($15 includes free nip) or
SmittytheKitty
for lovely cedar-based scratchers if you don't want to make one yourself--Smitty's are spiffy and totally affordable. Finally, really beautiful and unique cat trees (if you wanna go for something like the real thing) can be found at
CatsPlay
.
And scratch happy!