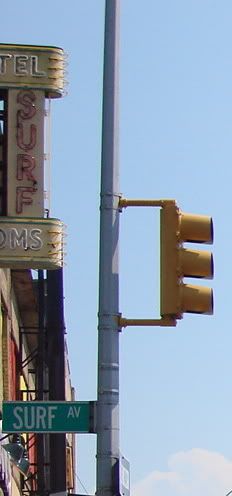 Once upon a time, back in June on Coney Island, we were privy to the (in)famous Mermaid Parade down on Surf Avenue. This totally unique event "pays homage to Coney Island's forgotten Mardi Gras which lasted from 1903 to 1954" and is an eclectic melange of the beachy mermaid theme, its Mardi Gras origins, a seemingly unlimited amount of creativity, and a totally satisfying dose of kitsch.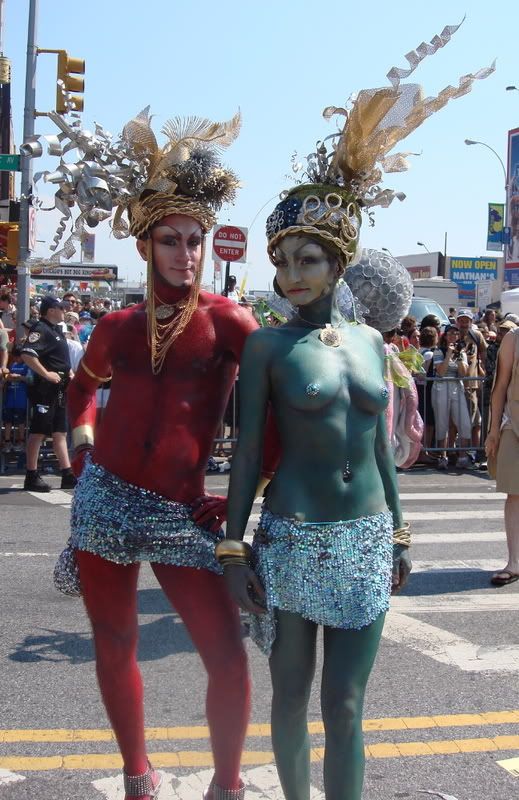 There were merfolk galore, from merbabes to mermammas and merpappas to merpeople of wizened age. Many of them were quite glamorous.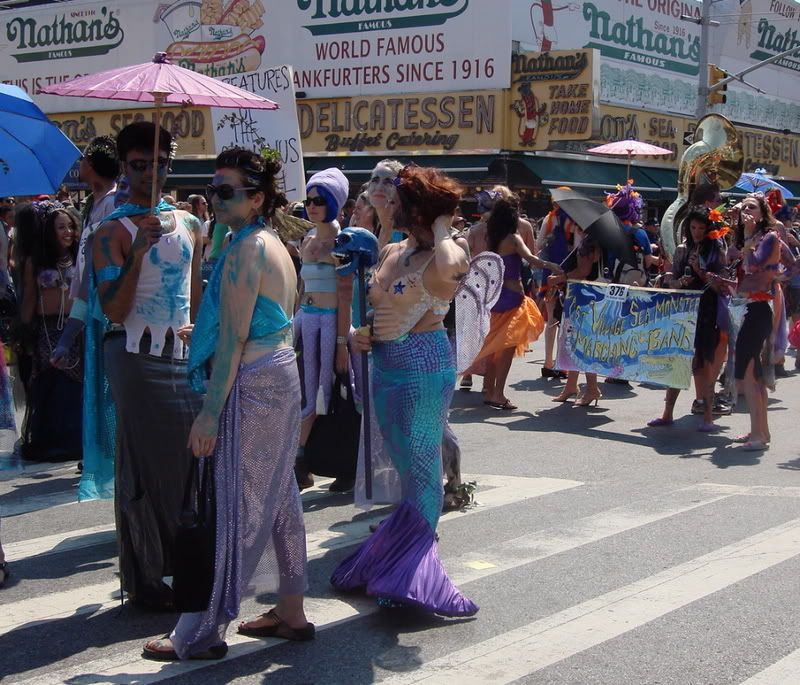 Witness the original Nathan's Famous in the background. However, that was such a delectable treat and key part of our Coney Island adventure that I'm saving the photos of that for another post.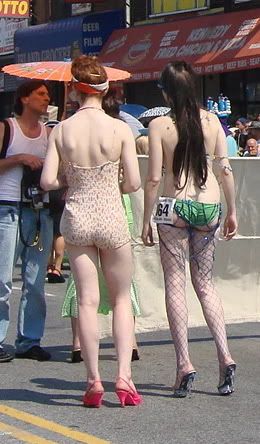 This pair looked lovely in vintage swimwear. Kudos to anyone who could walk the parade route in those heels.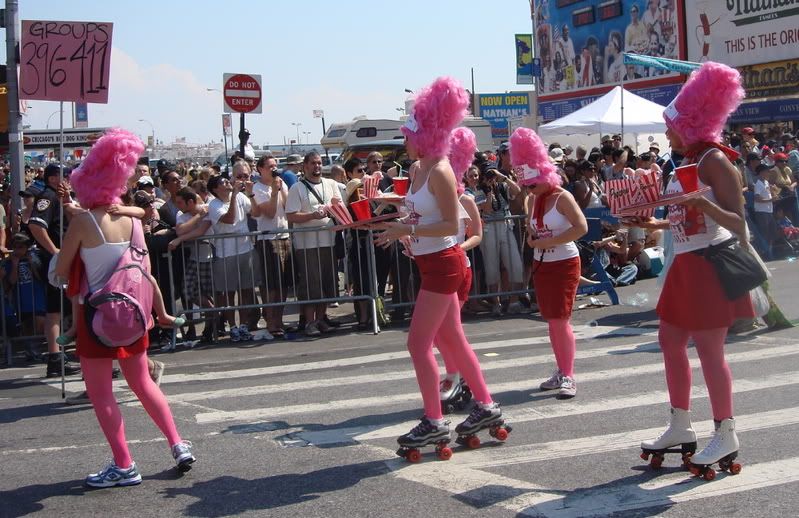 These merpersons were all on rollerskates with serving trays of what I presume is surf'n'turf.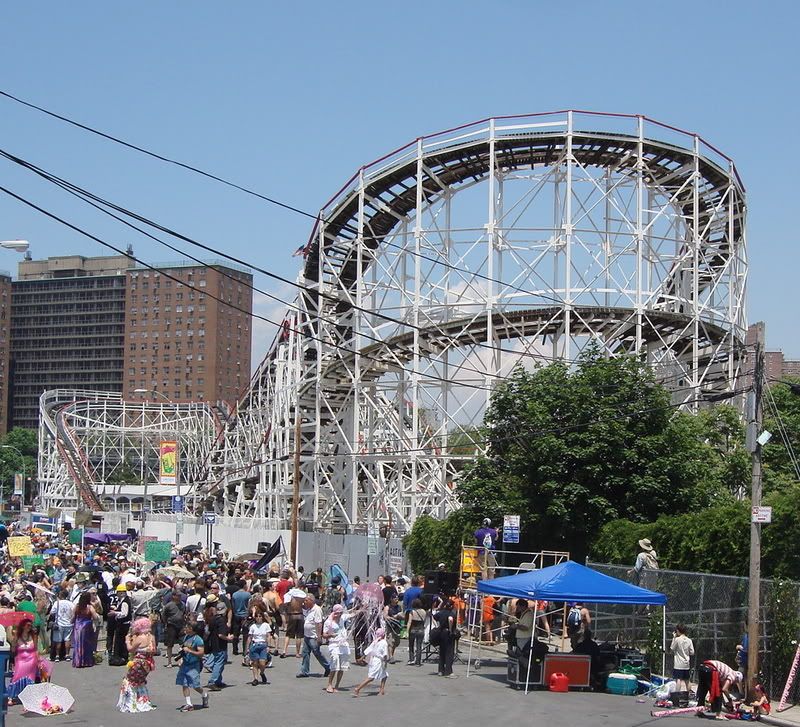 Here's the world-renowned Cyclone rollercoaster...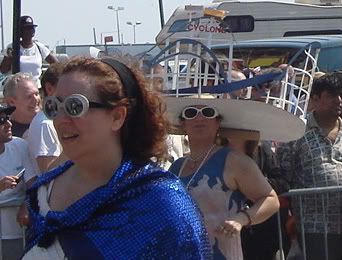 ...and here's the Cyclone as an absolutely amazing hat.
There were a lot of merfolk in the parade, but there were also a lot of cars--classic cars, mer-themed cars, and just plain ol' wacky cars, like this one.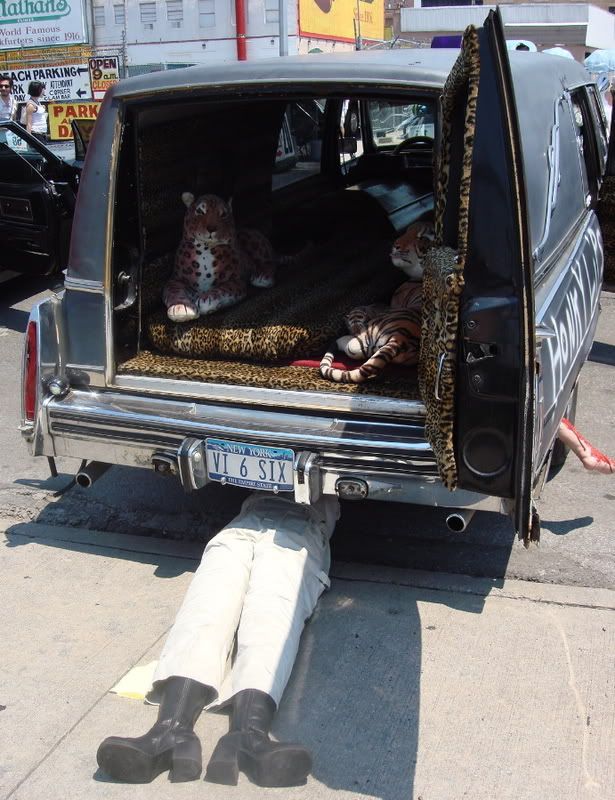 "Hellbound" particularly tickled my fancy. Check out the license plate!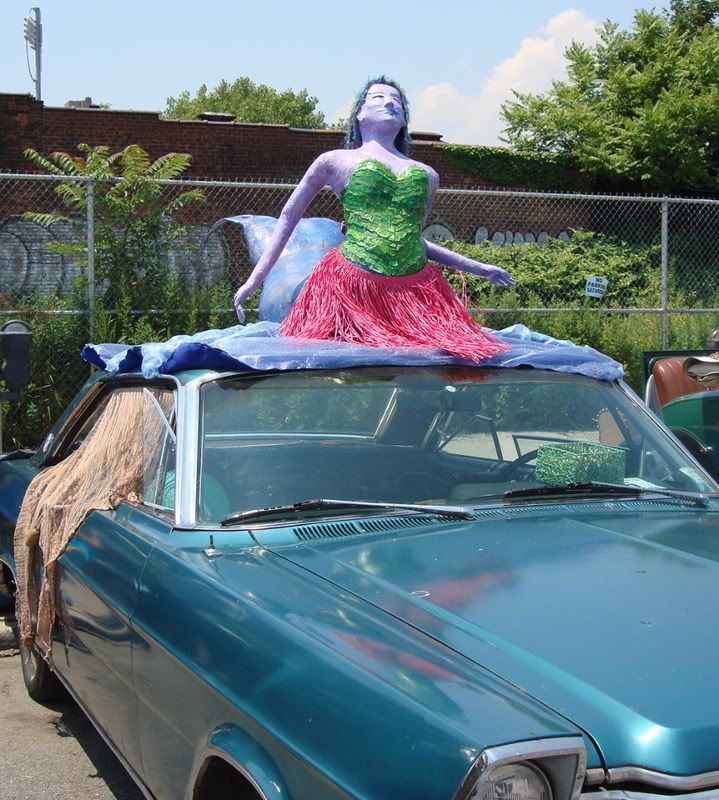 Not that I'd ever expect mermaids to drive cars (how would they work the pedals with their tails?), but perhaps that explains why this mergirl is riding on top of one.
Stay tuned--there's more
Coney Island
to come!